Warm & Toasty
antioxidants
digestion
focus
Toasted tea with warm spices.
Matcha and green tea provide smooth, sustained energy.
Crafted with 100% pure ingredients. No added sugar, flavorings, preservatives, or anything else.
Cinnamon is a soothing digestive aid.
Makes 25-30 cups.
Green Tea Lover
3 unique & varied green tea blends, plus Teacup & Tea Strainer with resting cup
$89.95 USD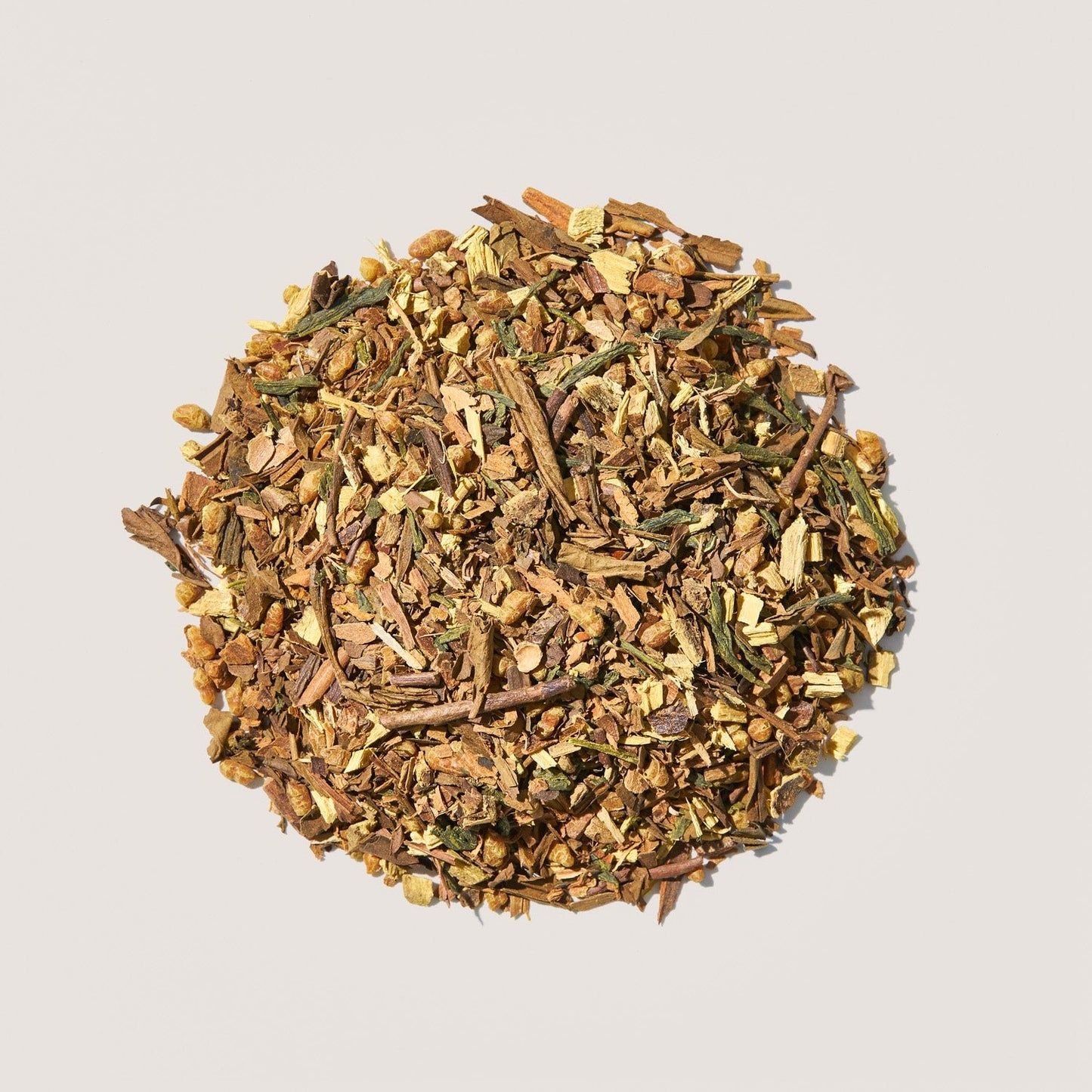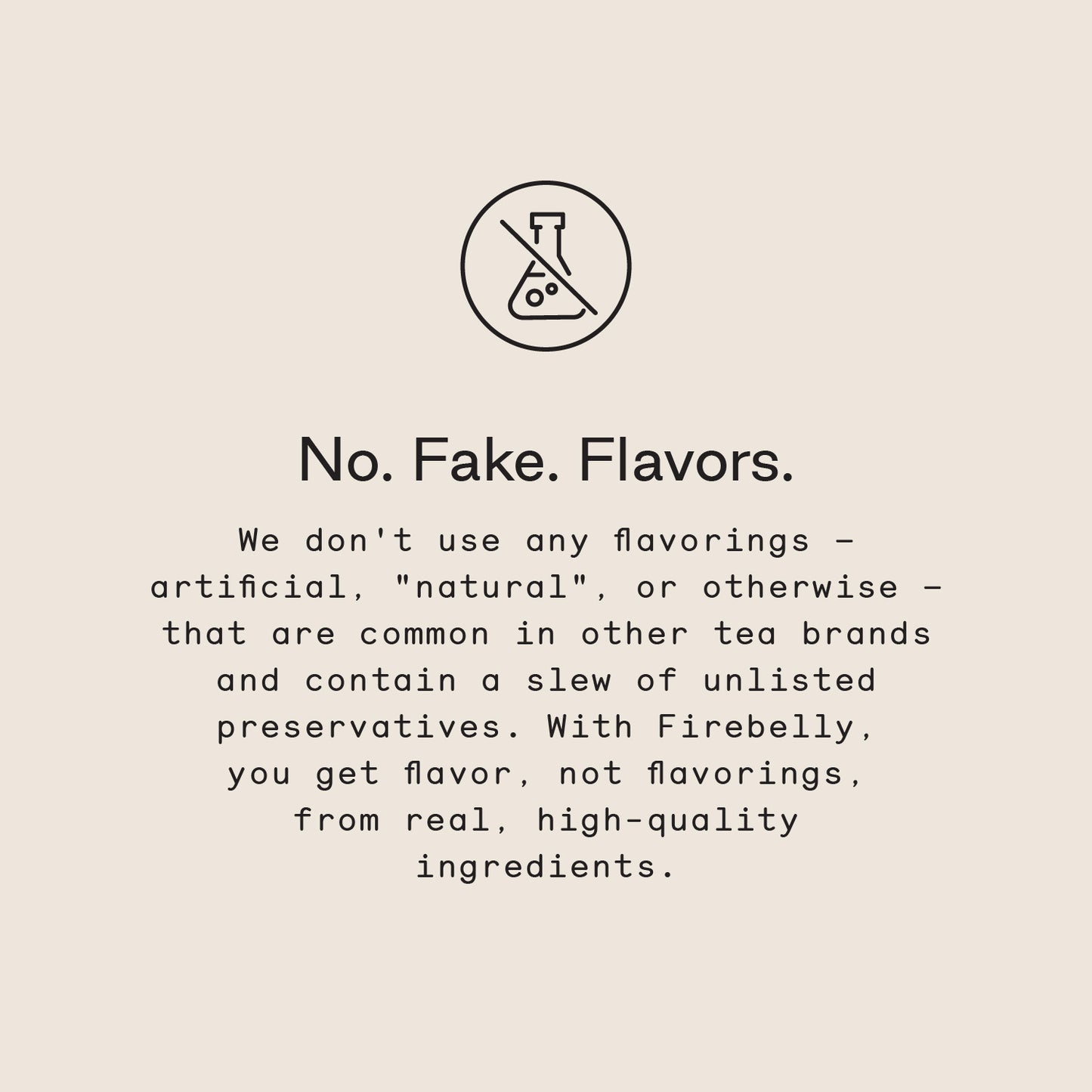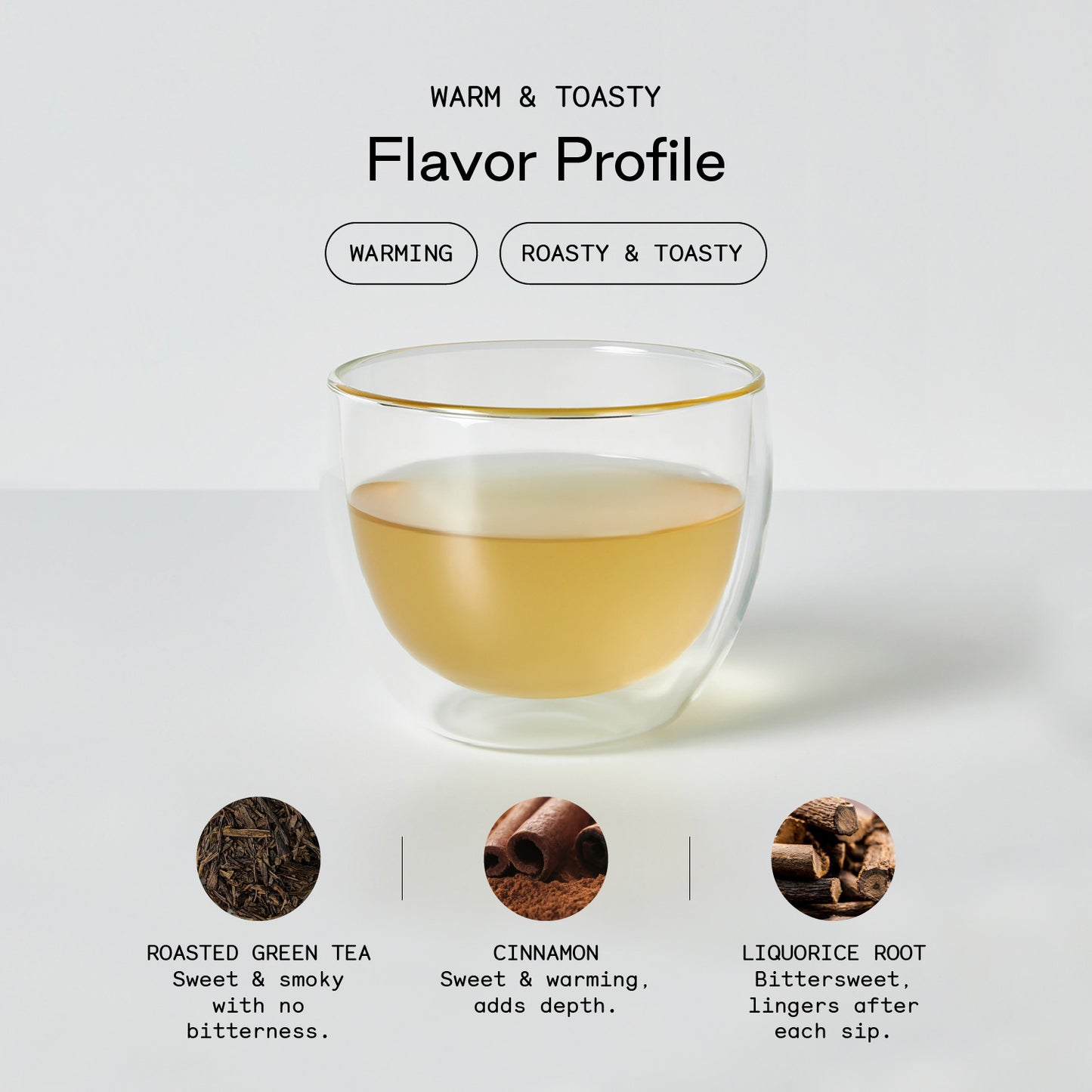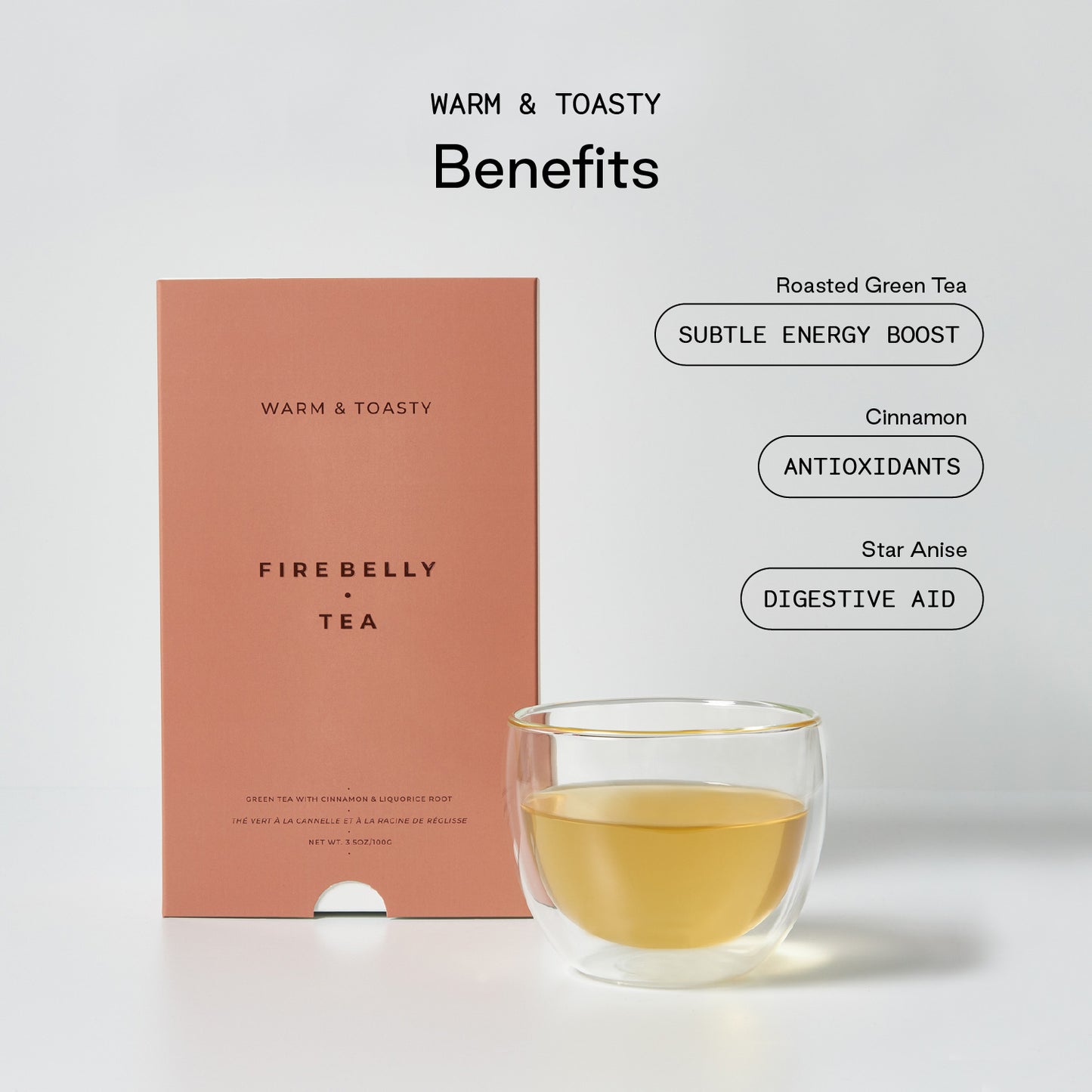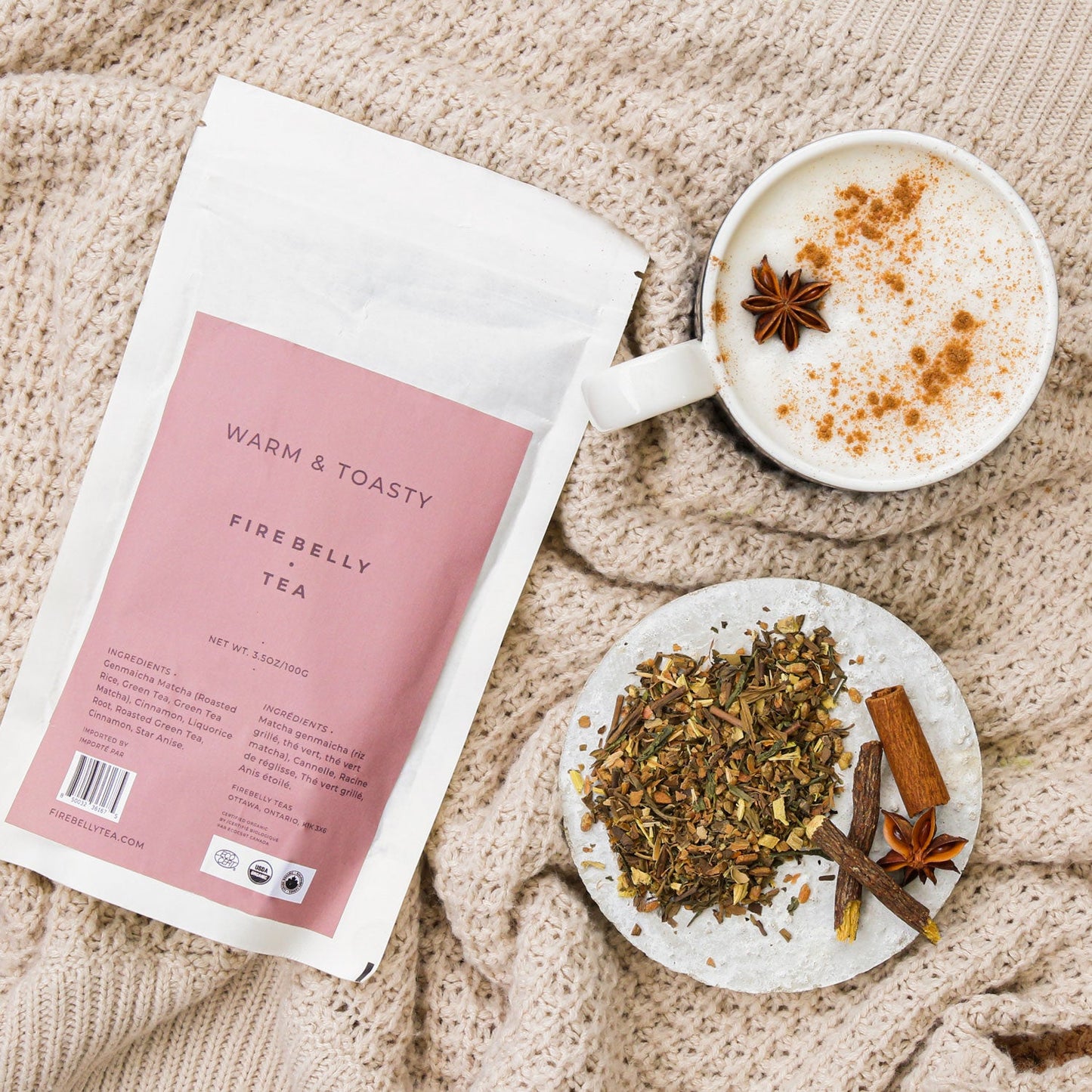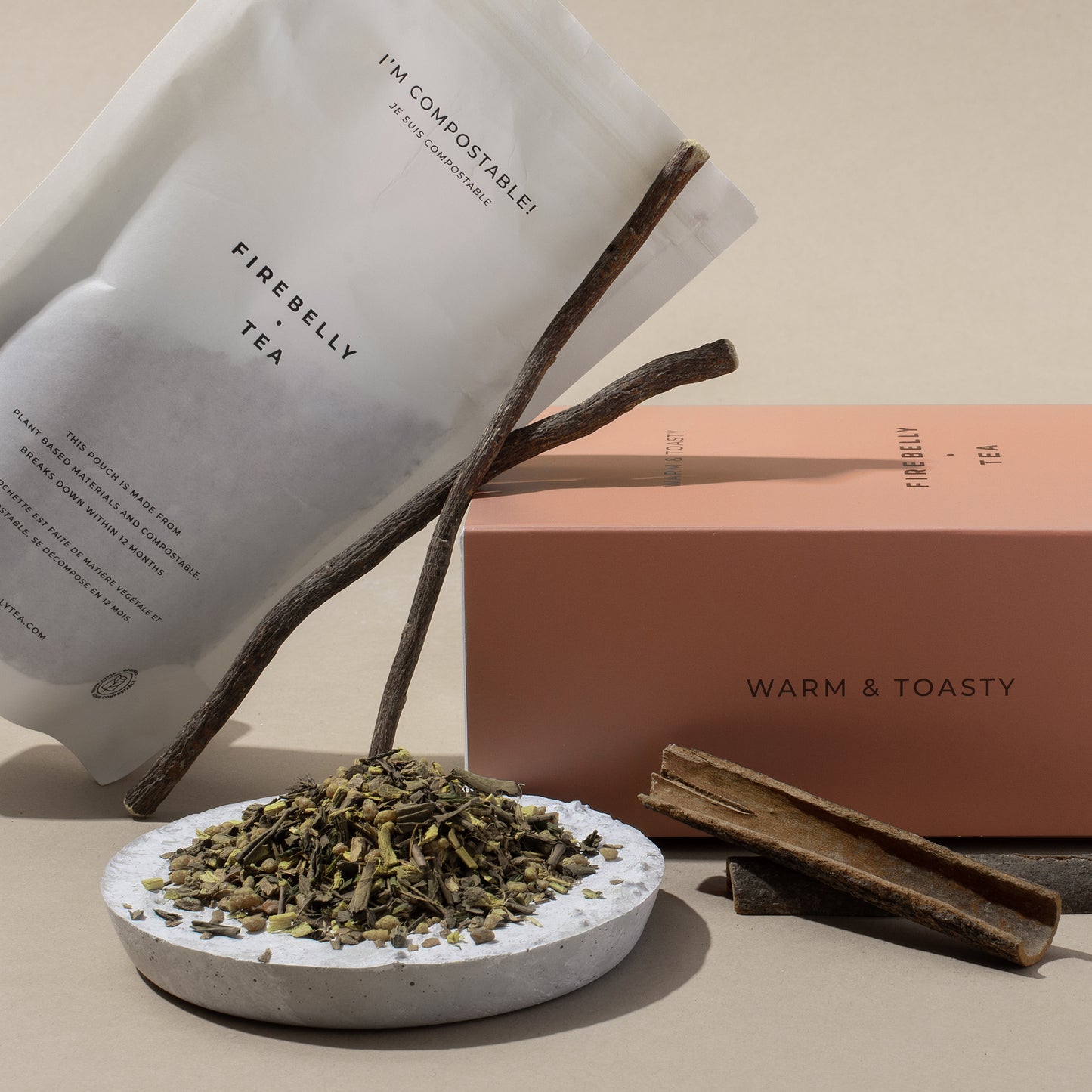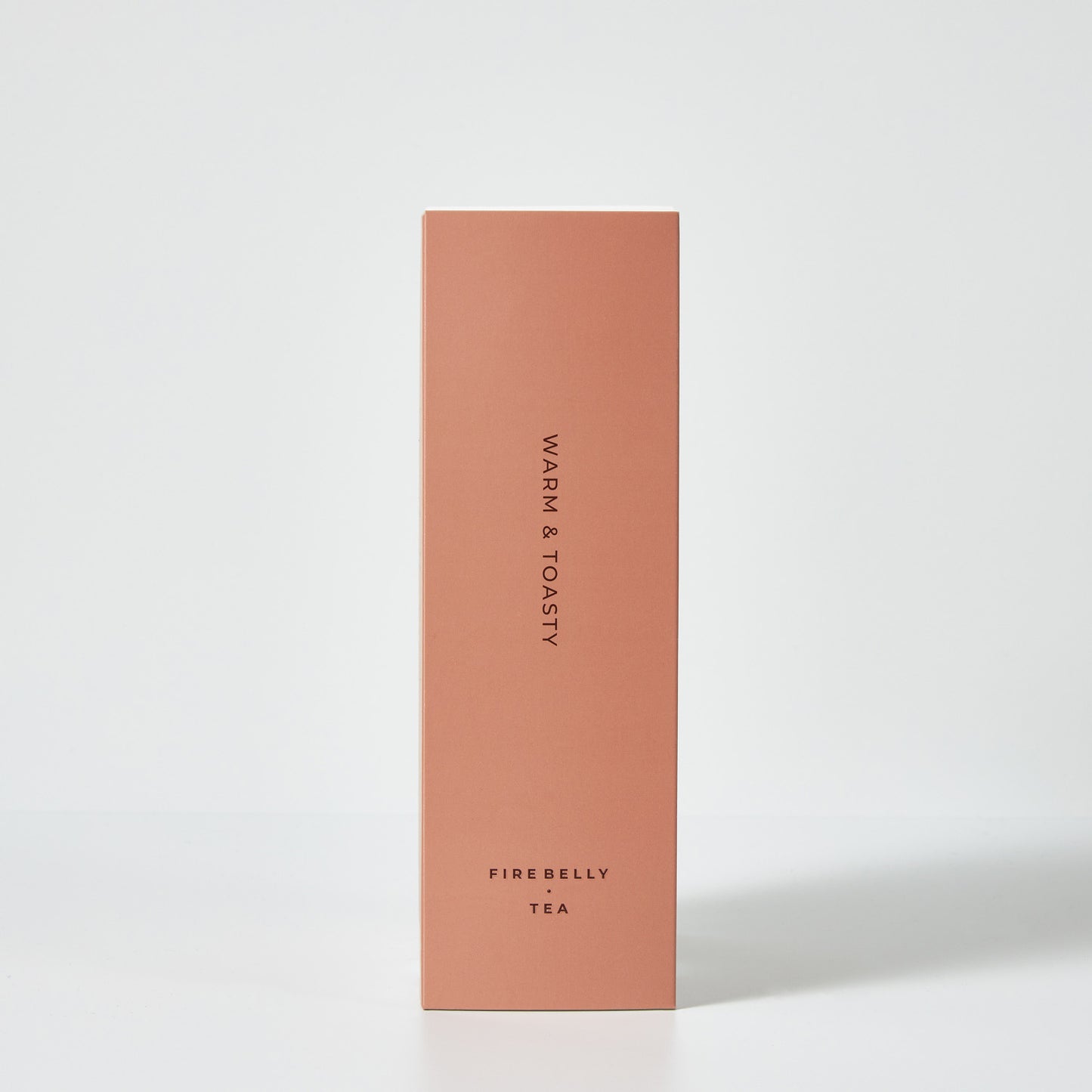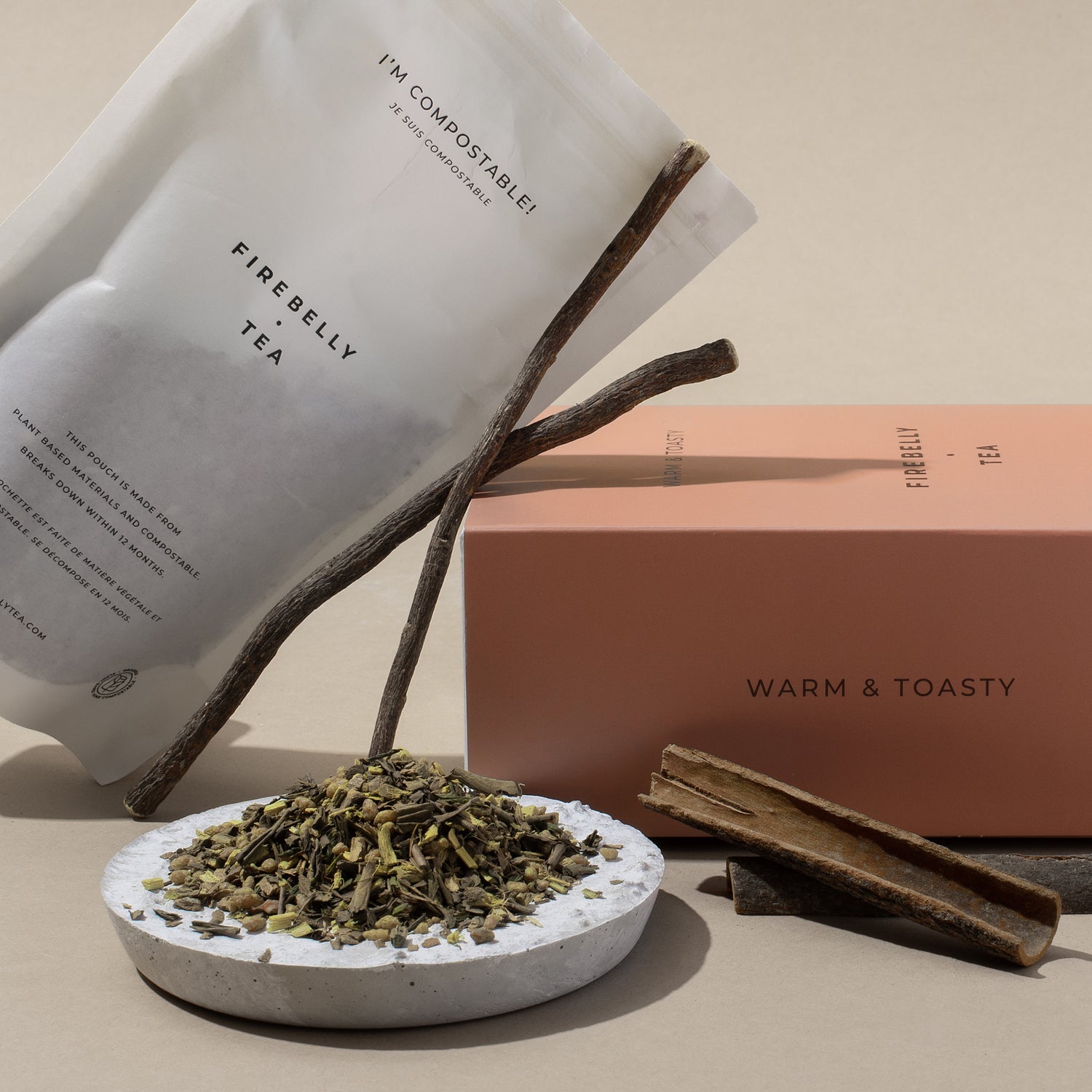 Collapsible content
The Details
This tea is like a big hug. We hunted down a particularly warm cinnamon, then magnified that by adding it to a roasted green tea with toasted rice. Finally, we added matcha for a slight caffeine boost and a dose of extra nutrients.
INGREDIENTS

Genmaicha Matcha (Roasted Rice, Green Tea, Green Tea Matcha), Cinnamon, Licorice Root, Roasted Green Tea, Star Anise. | 3.5oz - 100g

BENEFITS

✓ Green tea, cinnamon, and matcha are all loaded with antioxidants and lower inflammation.
✓ Matcha has high levels of L-theanine, which mellows the effects of caffeine, boosts clarity and focus, and helps manage stress.
✓ Cinnamon is a soothing digestive aid.
How To Steep

HOT
1. Add 1 tbsp. of Warm & Toasty to your Firebelly Tea Strainer.
2. Pour slightly below boiling water (90˚C/195˚F) over your leaves.
3. Steep for 5-7 minutes .
Note: Normally you would not steep a green tea for this long, but this blend doesn't have a lot of green tea. A longer steep is needed here to bring out those other ingredients – 5+ minutes brings out the cinnamon, licorice root, and anise.
4. Remove your strainer and enjoy the perfect cup.

LATTE
1. Follow all of the HOT steps but use 2 tbsp. of Warm & Toasty.
2. Fill your Firebelly Teacup ¾ of the way.
3. Pour frothed milk over tea.
30-Day Money-Back Guarantee

Feel great about your purchase knowing it's risk-free. If you have any questions or concerns when you receive your order, just contact us within 30 days.
Certified Organic
Sustained Energy
Real Ingredients
Packed With Antioxidants
Compostable Pouch