All Matcha
antioxidants
energy
focus
metabolism
Ceremonial-grade A1 matcha – the best of the best.
Provides smooth, sustained energy and focus.
Aids metabolism, skin health and appearance, cell repair and protection, and more.
100% pure matcha. No added sugar, flavorings, preservatives, or anything else.
Makes 20-25 cups.
Matcha Essentials Kit
Ceremonial-grade matcha, choice of black or white Matcha Bowl & Stainless Steel Whisk
$69.95 USD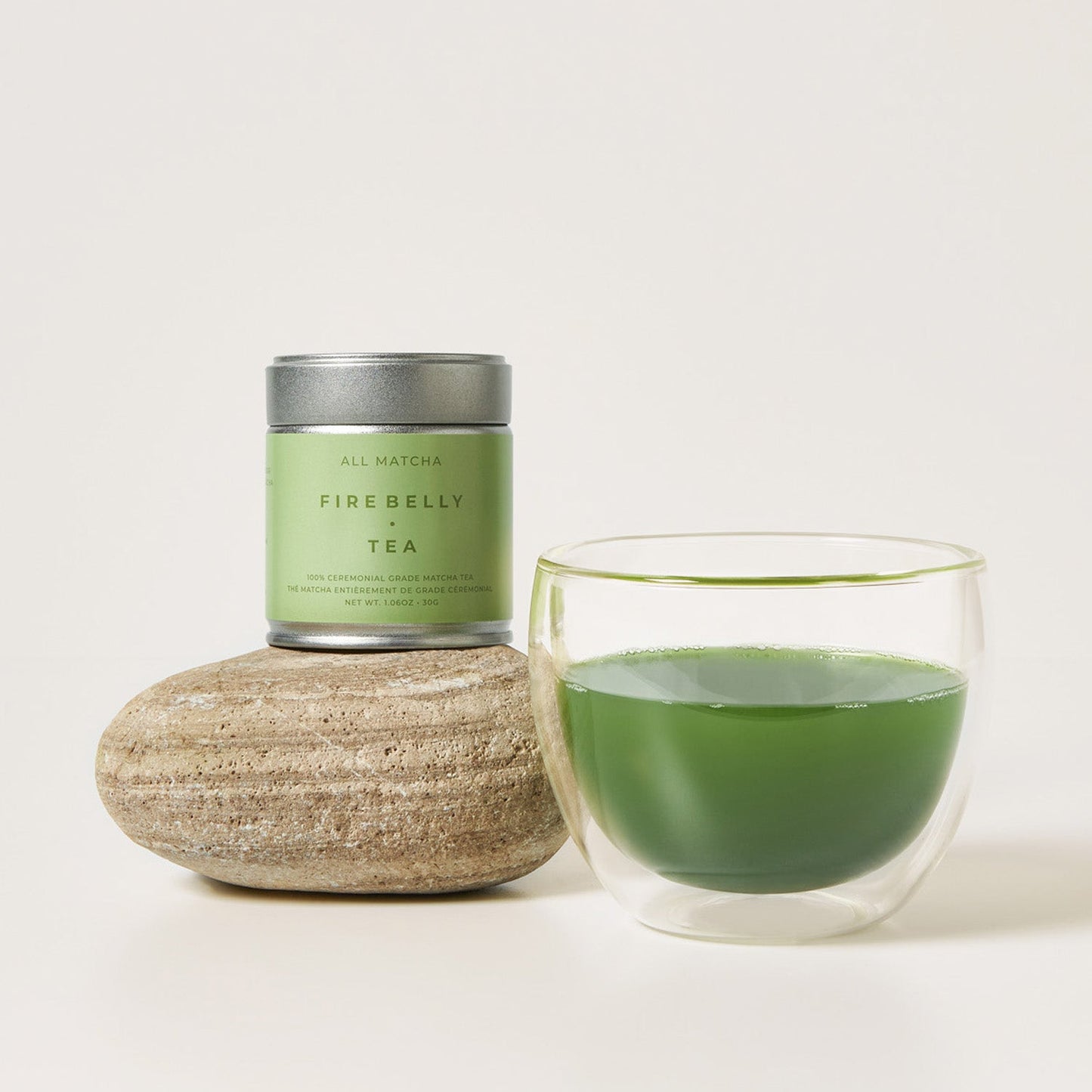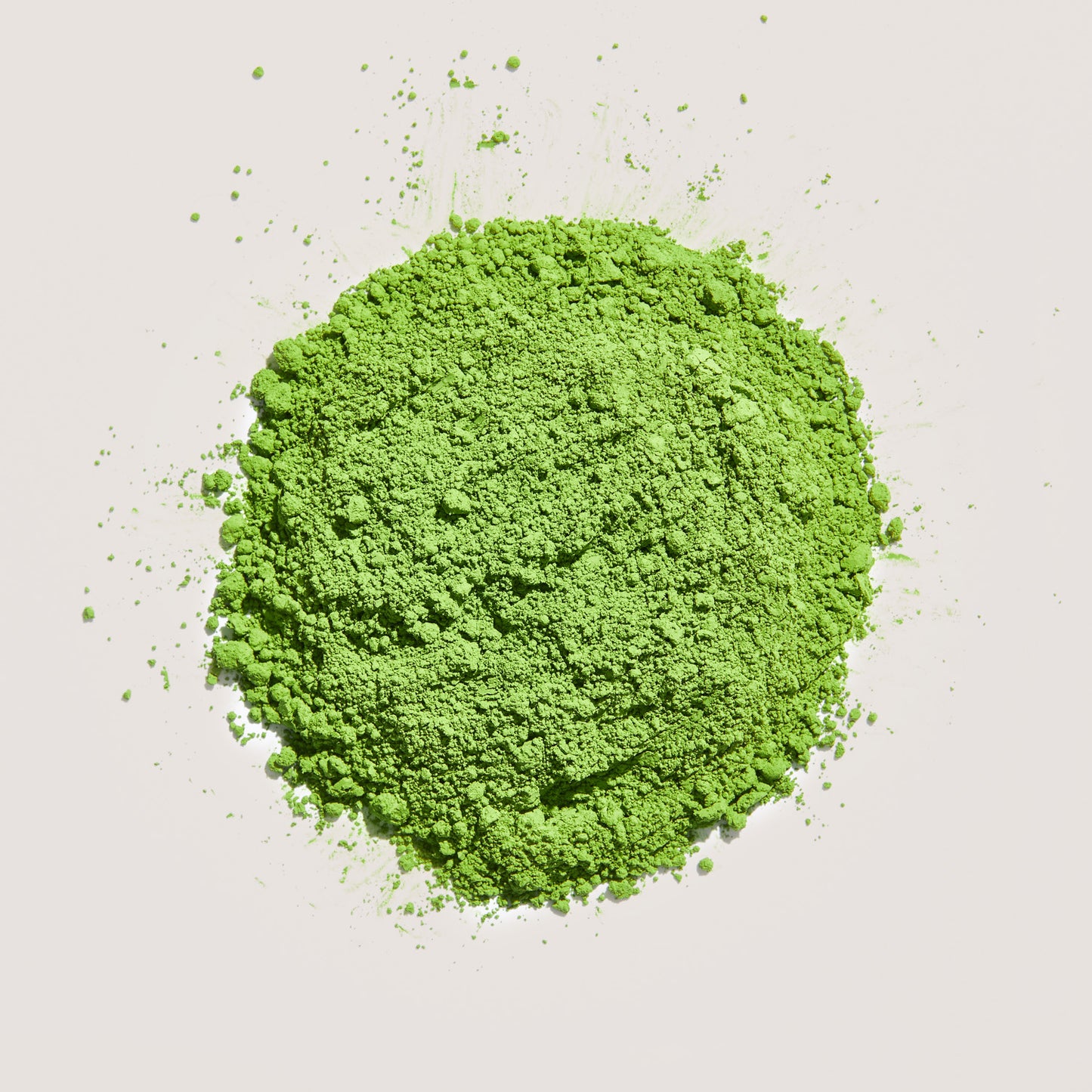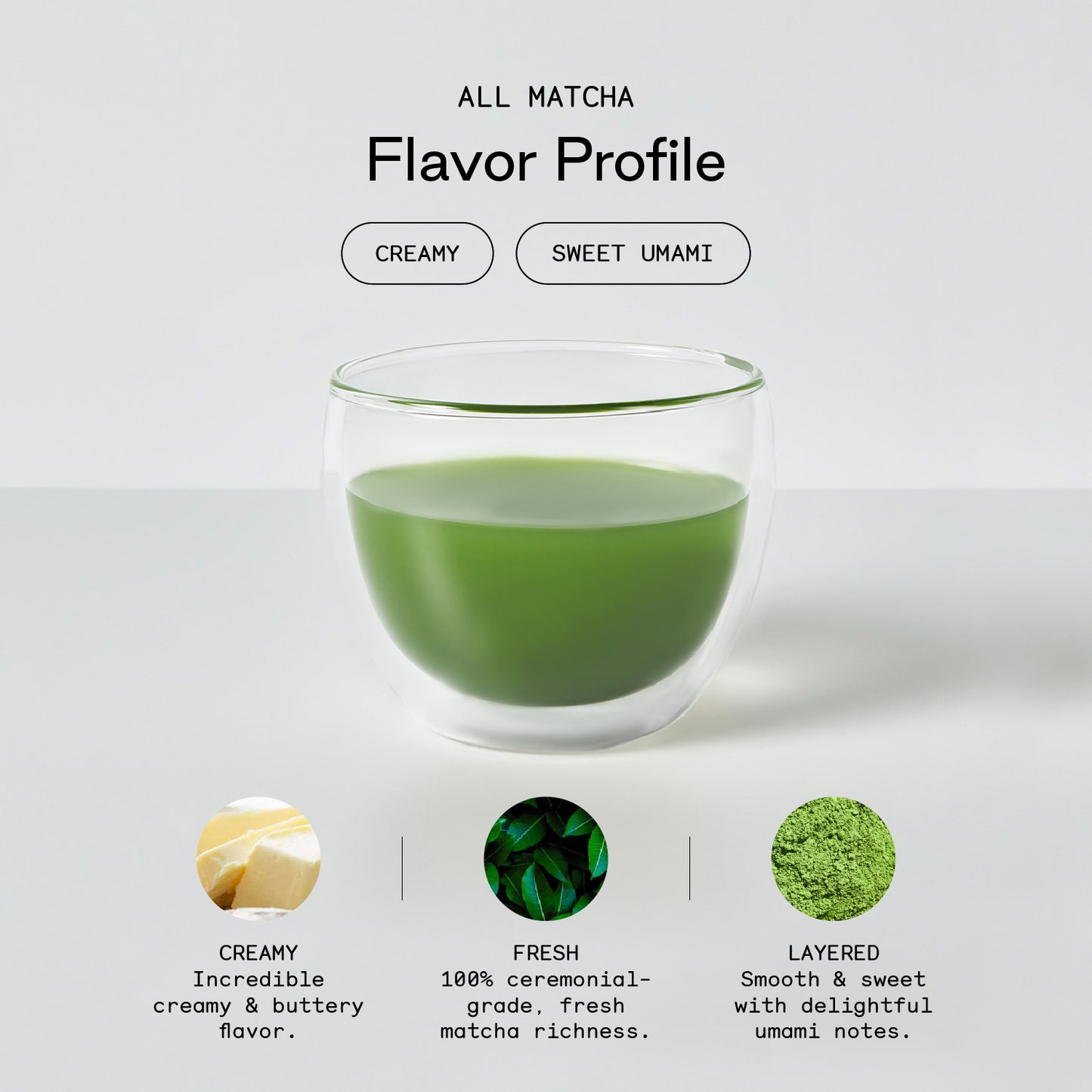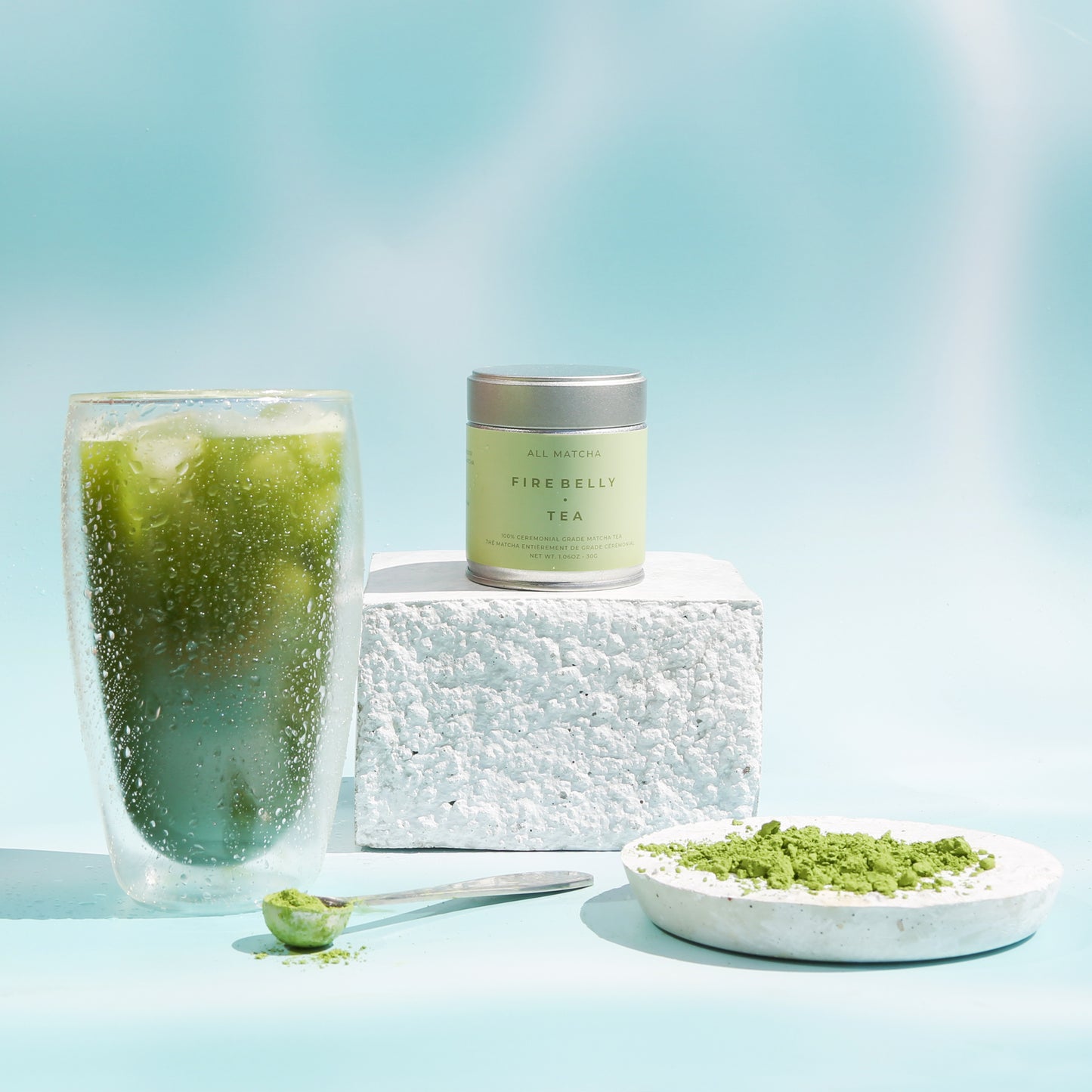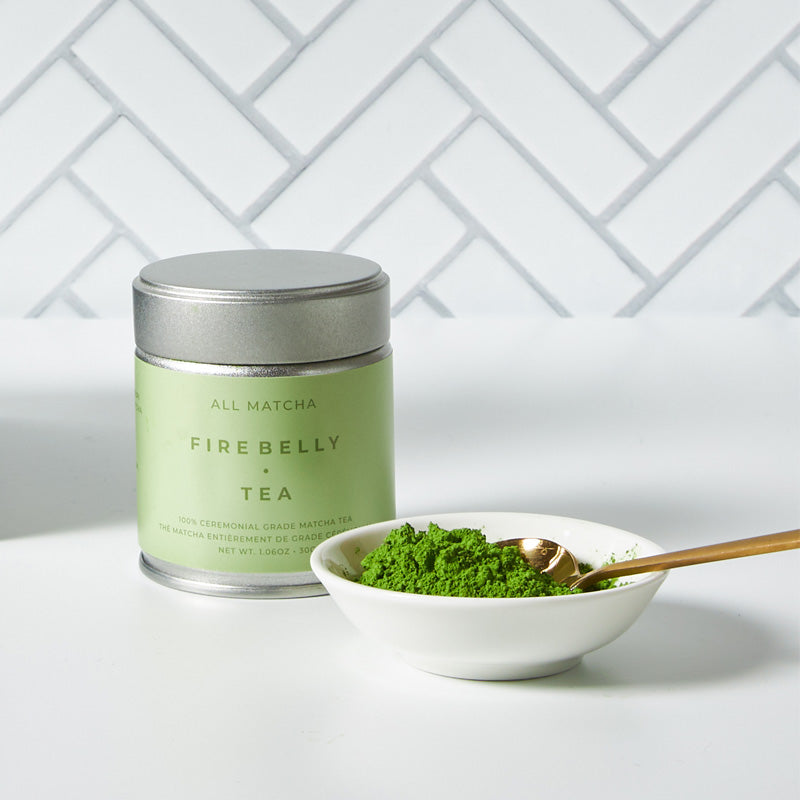 Collapsible content
The Details
Our incredibly creamy, ceremonial-grade matcha is the highest quality out there. Shade-grown for 3 weeks and carefully stone-milled from first harvest leaves only, Firebelly matcha contains the highest levels of L-theanine and other nutrients. It's fresh and earthy with a hint of sweet umami and an amazing, natural creaminess.
INGREDIENTS

100% Ceremonial-Grade Japanese Matcha Tea. | 1.06oz - 30g
BENEFITS

✓ Ceremonial-grade matcha has the highest levels of antioxidants and L-theanine.
✓ Provided a smooth, sustained energy with mentail focus.
✓ Promotes calm and reduces stress.
✓ Improves memory and brain function.
✓ Improves skin health and appearance.
✓ Aids metabolism and weight loss.
How To Steep

HOT
1. Add ½ tsp. of All Matcha to your Firebelly Matcha Bowl.
2. Add 250ml/8.5oz of water, warmed to 70˚C/158˚F.
Note: Don't use boiling water, or it will come out bitter. Let the water cool before pouring.
3. Whisk until frothy.

ICED
1. Follow all of the HOT steps but use ¾ - 1 tsp. of All Matcha.
2. Pour over ice.

LATTE
1. Follow all of the HOT steps but use ¾ - 1 tsp. of All Matcha.
2. Fill your Firebelly Teacup ¾ of the way.
3. Pour frothed milk over tea.
30-Day Money-Back Guarantee

Feel great about your purchase knowing it's risk-free. If you have any questions or concerns when you receive your order, just contact us within 30 days.
Ceremonial-Grade
100% Pure
Shade-Grown
Stone-Milled
3rd-Party Tested