Flower Power
antioxidants
energy
focus
Light and fragrant green tea with jasmine leaves.
Provides smooth, sustained energy and focus.
Crafted with 100% pure ingredients. No added sugar, flavorings, preservatives, or anything else.
Aids metabolism, skin health and appearance, cell repair and protection, and more.
Makes 25-30 cups.
Green Tea Lover
3 unique & varied green tea blends, plus Teacup & Tea Strainer with resting cup
$89.95 USD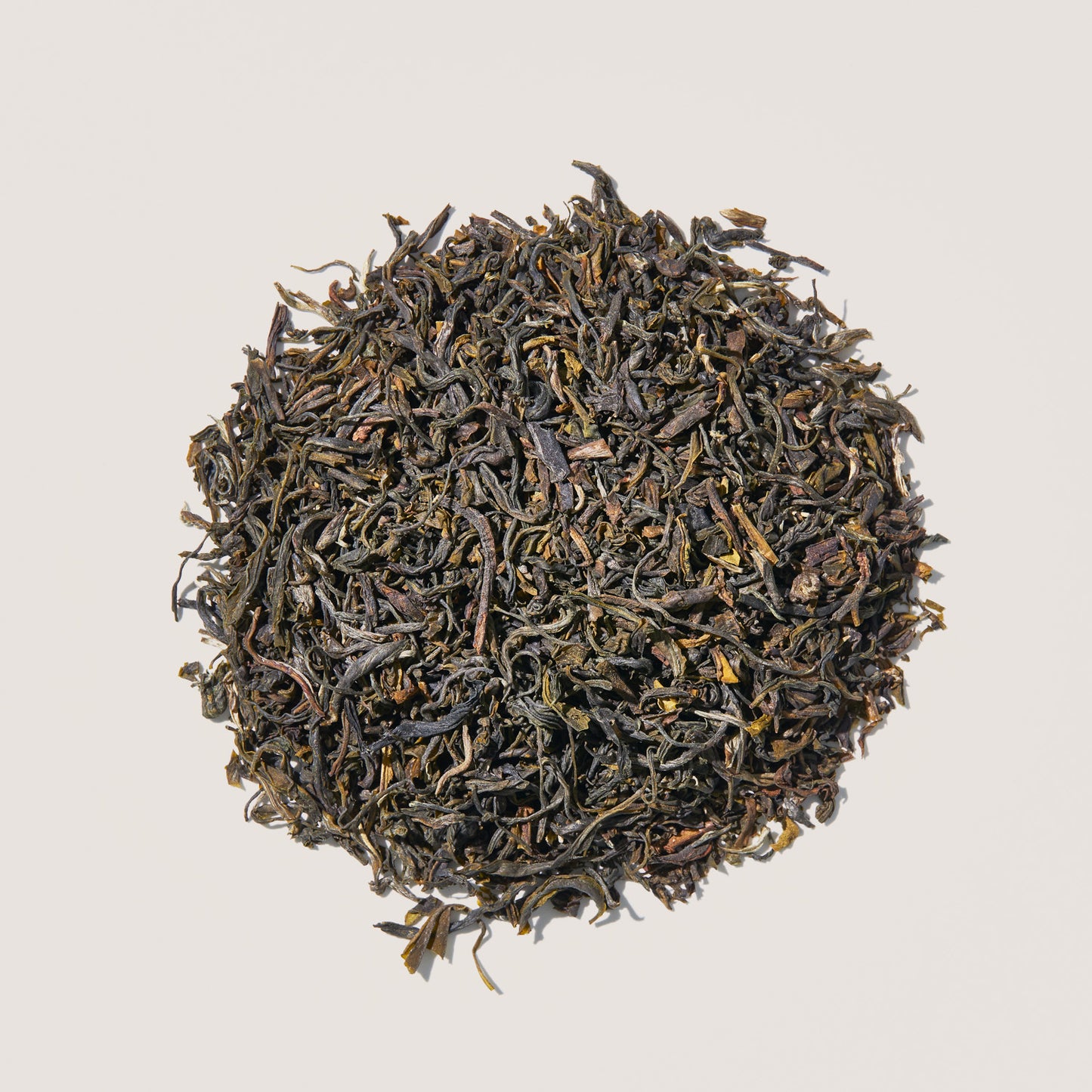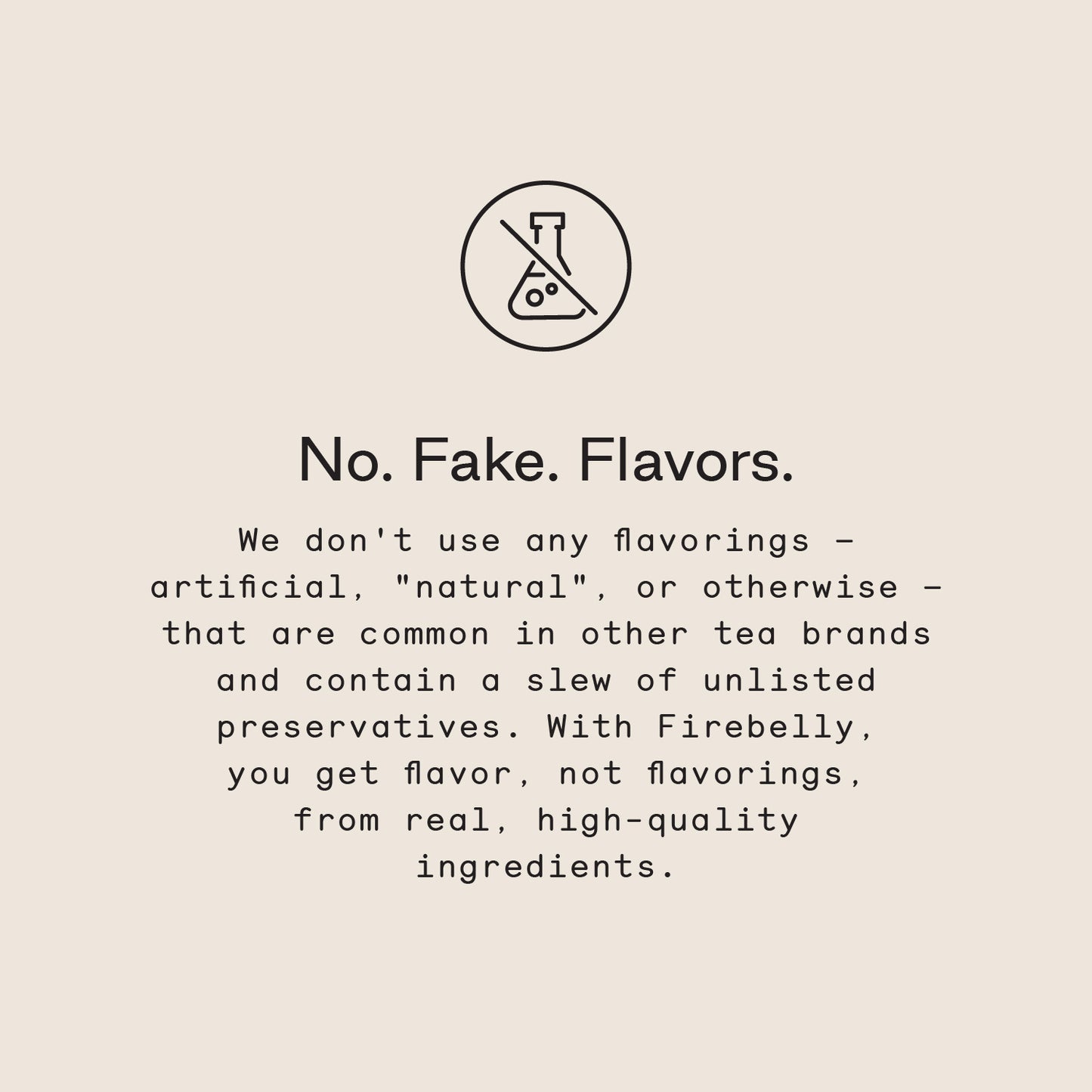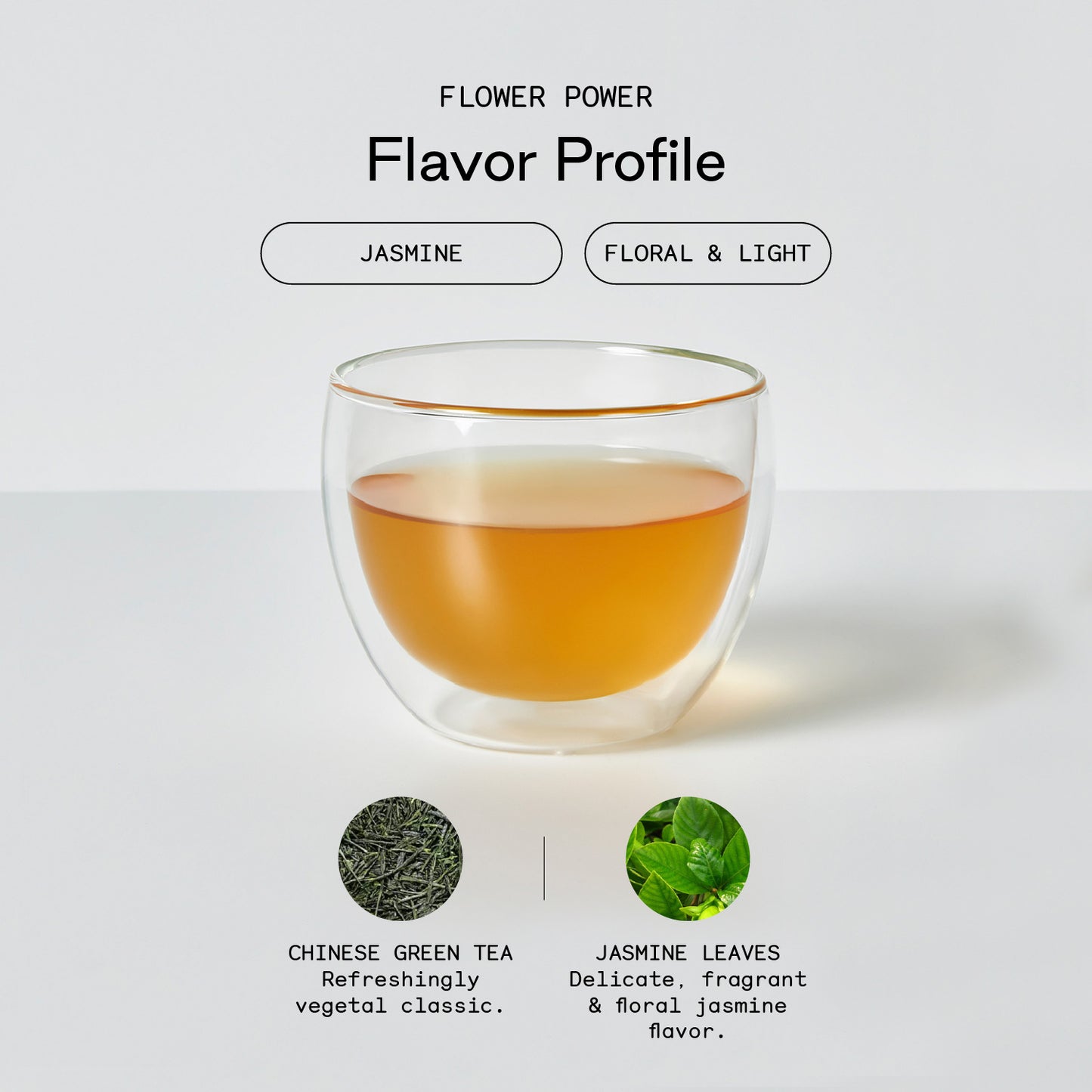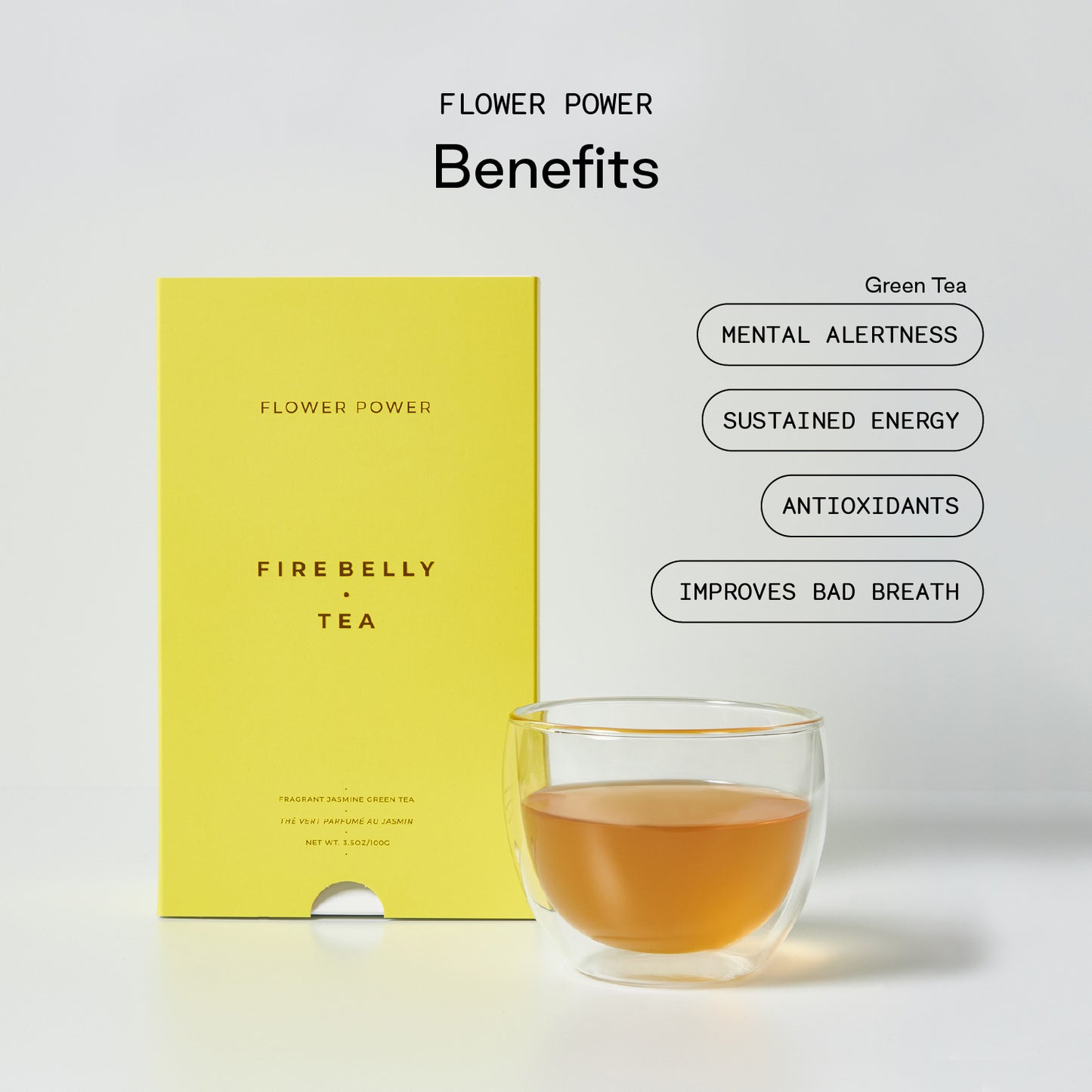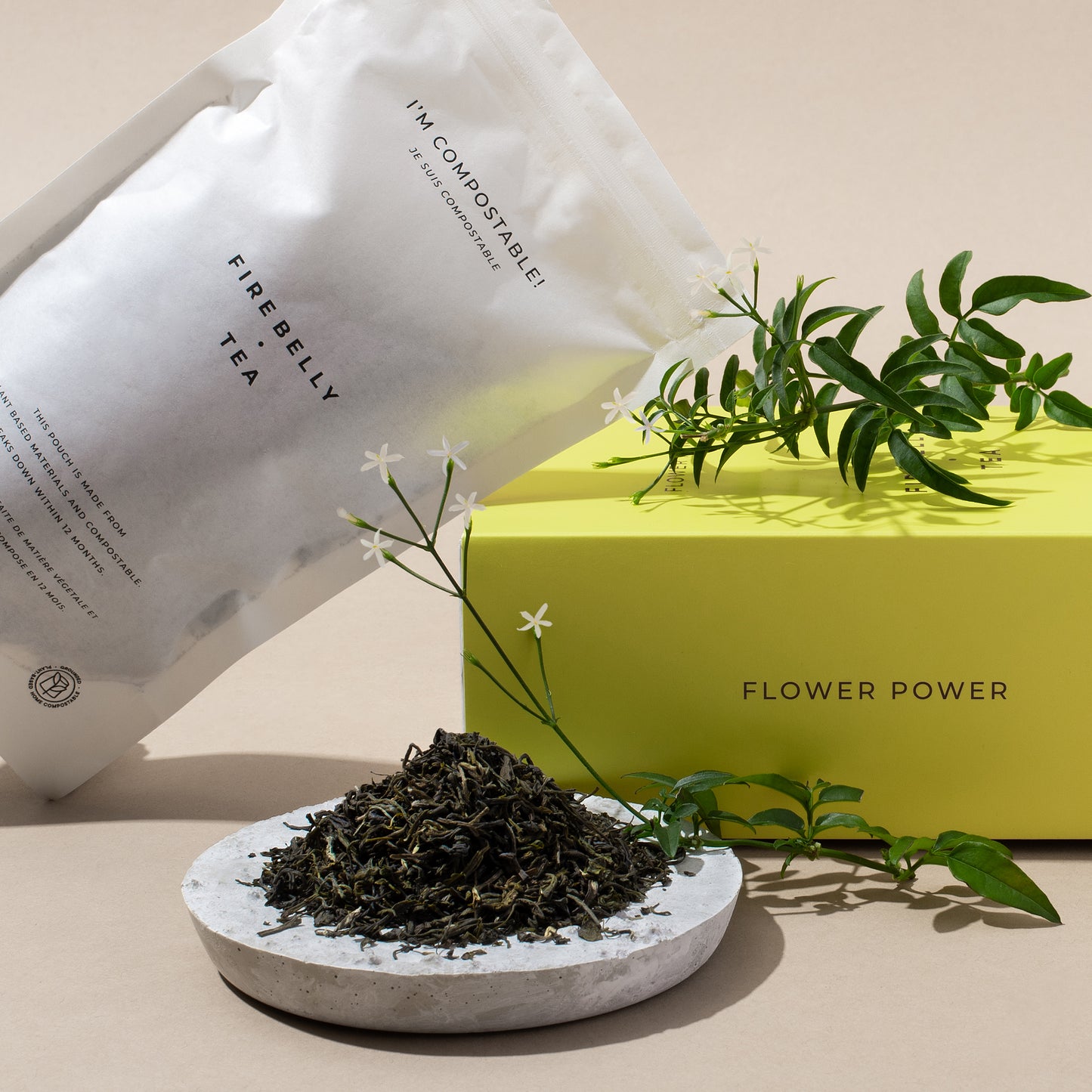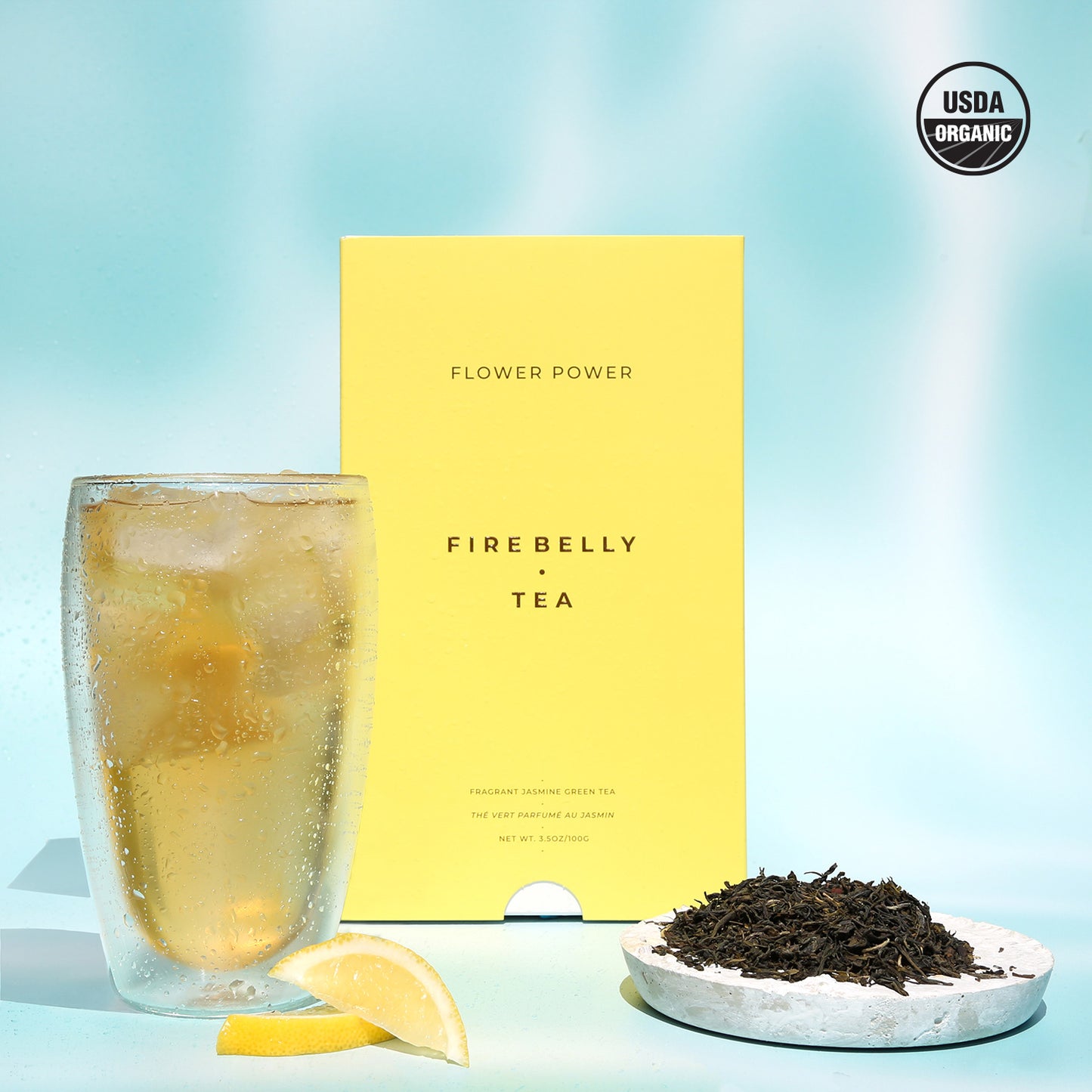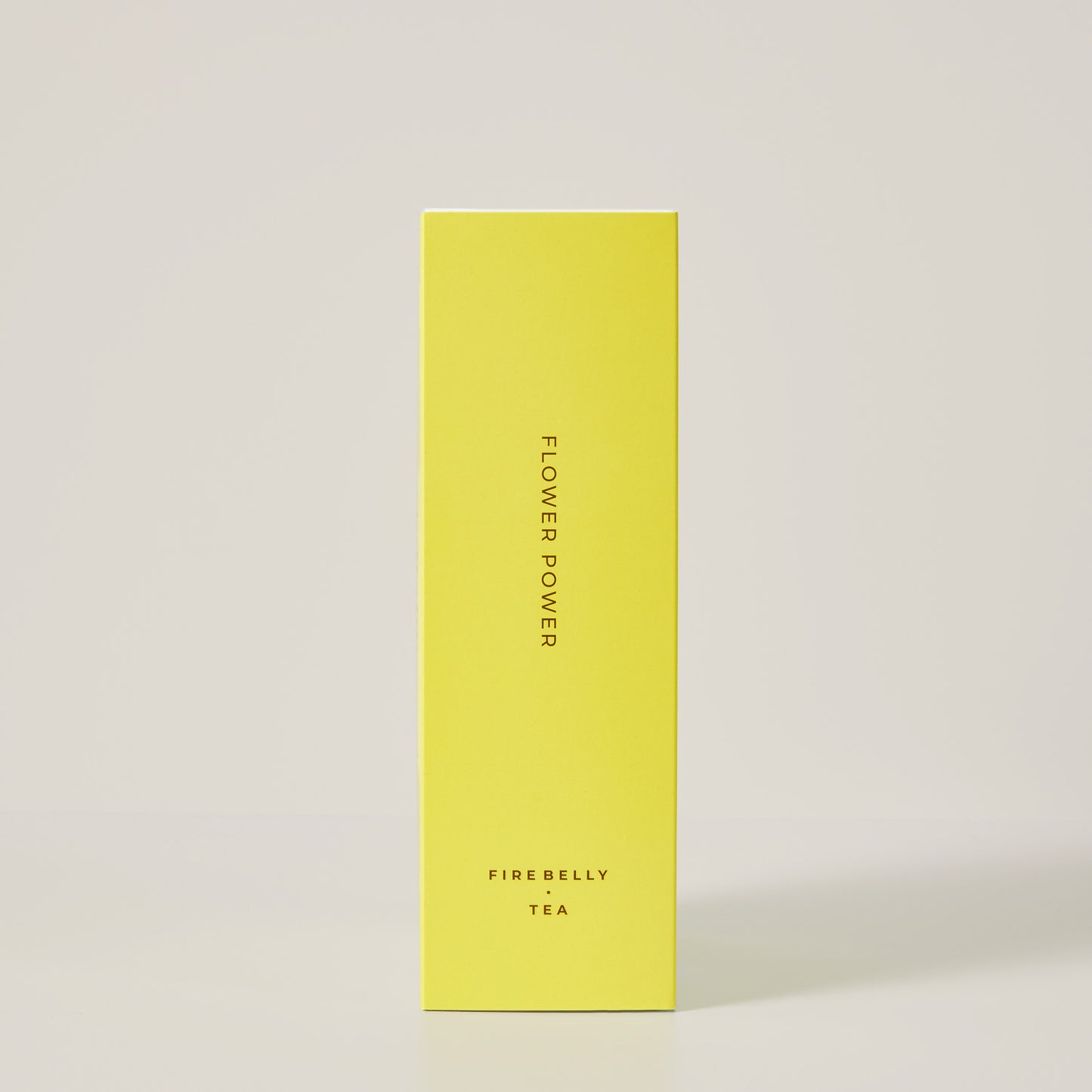 Collapsible content
The Details
Jasmine leaves are most well-known for their intoxicating scent. When blended with a vegetal green tea, you get the perfect experience for all the senses, with a subtle added lively flavor from the jasmine. Plus, you're getting all of the widely studied benefits of green tea in every sip.
INGREDIENTS

Chinese Green Tea, Jasmine Leaves. | 3.5oz - 100g
BENEFITS

✓ Loaded with antioxidants to protect cells and aid longterm wellness.
✓ Green tea provides a smooth and sustained boost of energy.
✓ Promotes healthy skin.
How To Steep

HOT
1. Add 1 tbsp. of Flower Power to your Firebelly Tea Strainer.
Note: If you pre-warm your strainer with hot water, you'll get a more fragrant cup.
2. Pour warm water (75˚C/170˚F) over your leaves.
Note: Don't pour boiling water over green tea; the steep will come out bitter. Let the water cool a bit before pouring.
3. Steep for 2-3 minutes.
Note: To get the best taste, opt for a shorter steep. All the caffeine and flavor you need will come through in the first few minutes. A longer steep will leave you with a bitter cup.
4. Remove your strainer and enjoy the perfect cup.

ICED
1. Follow all of the HOT steps but use 2 tbsp. of Flower Power.
2. Pour over ice.
30-Day Money-Back Guarantee

Feel great about your purchase knowing it's risk-free. If you have any questions or concerns when you receive your order, just contact us within 30 days.
Certified Organic
Sustained Energy
No Flavorings
Packed With Antioxidants
Compostable Pouch