Zest For Life
antioxidants
digestion
focus
Spicy green tea with ginger and chili.
Green tea provides smooth, sustained energy.
Ginger aids digestion and turmeric is a natural anti-inflammatory.
Crafted with 100% pure ingredients. No added sugar, flavorings, preservatives, or anything else.
Makes 25-30 cups.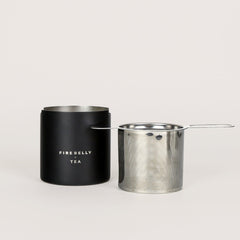 Tea Strainer
1 universal Tea Strainer with resting cup
$19.95 USD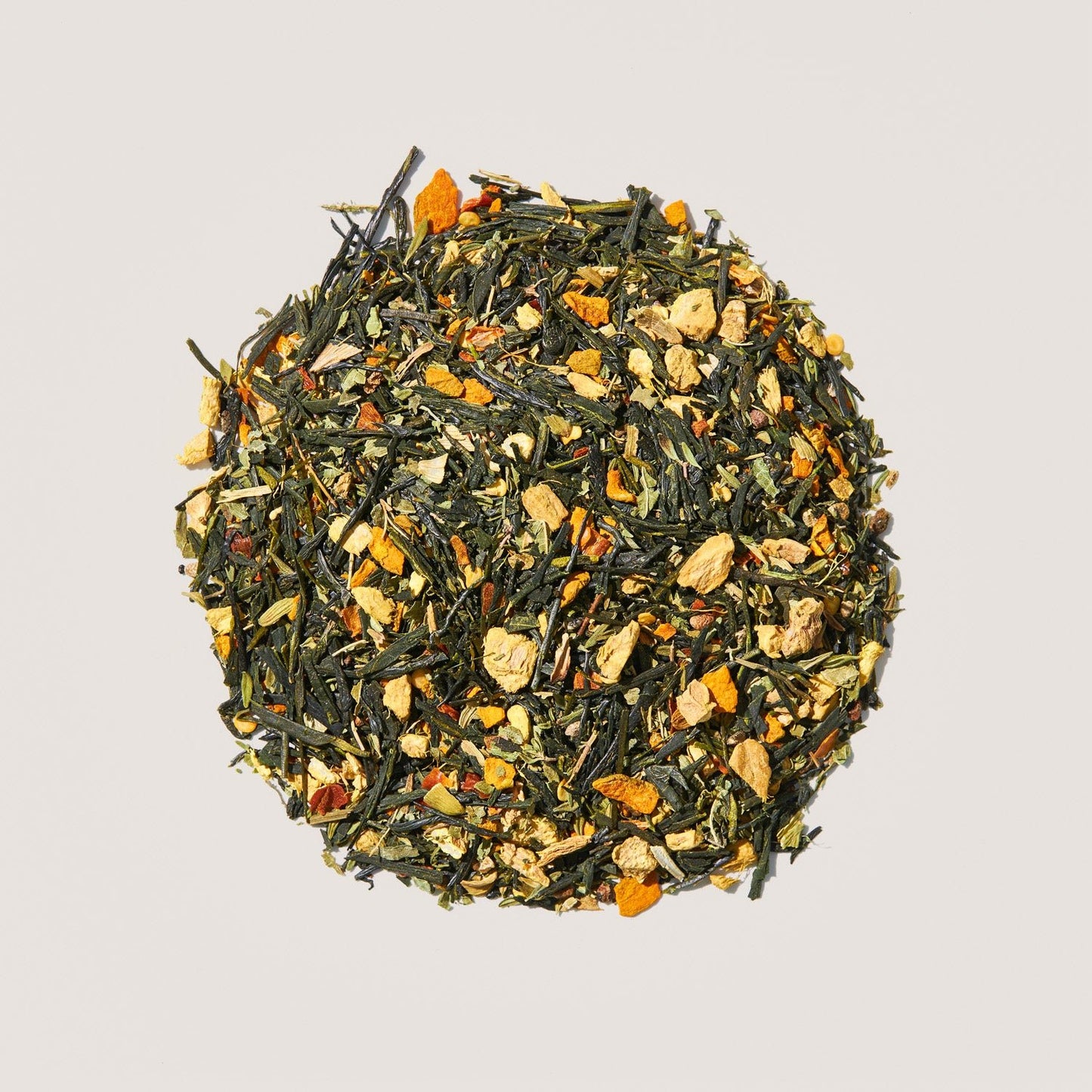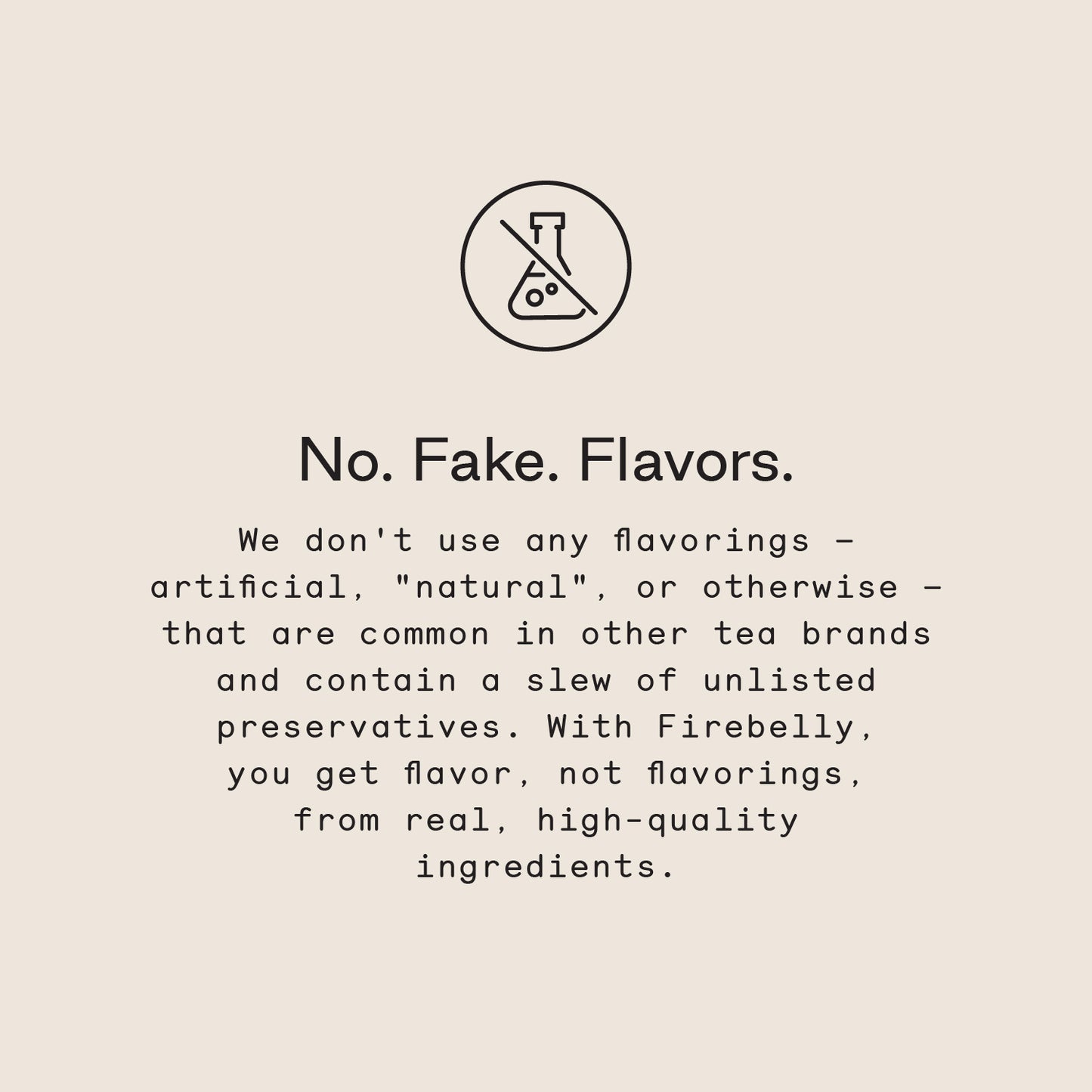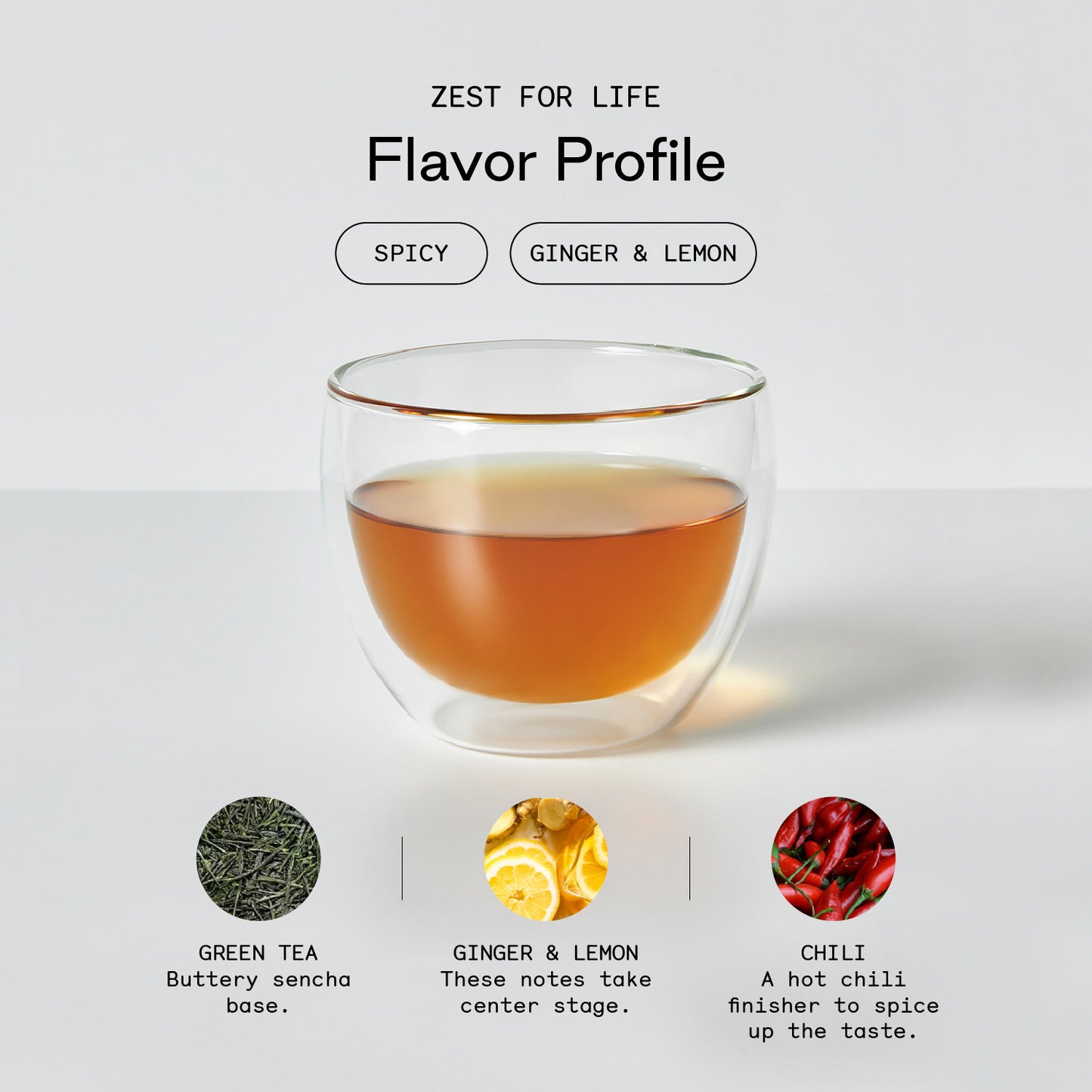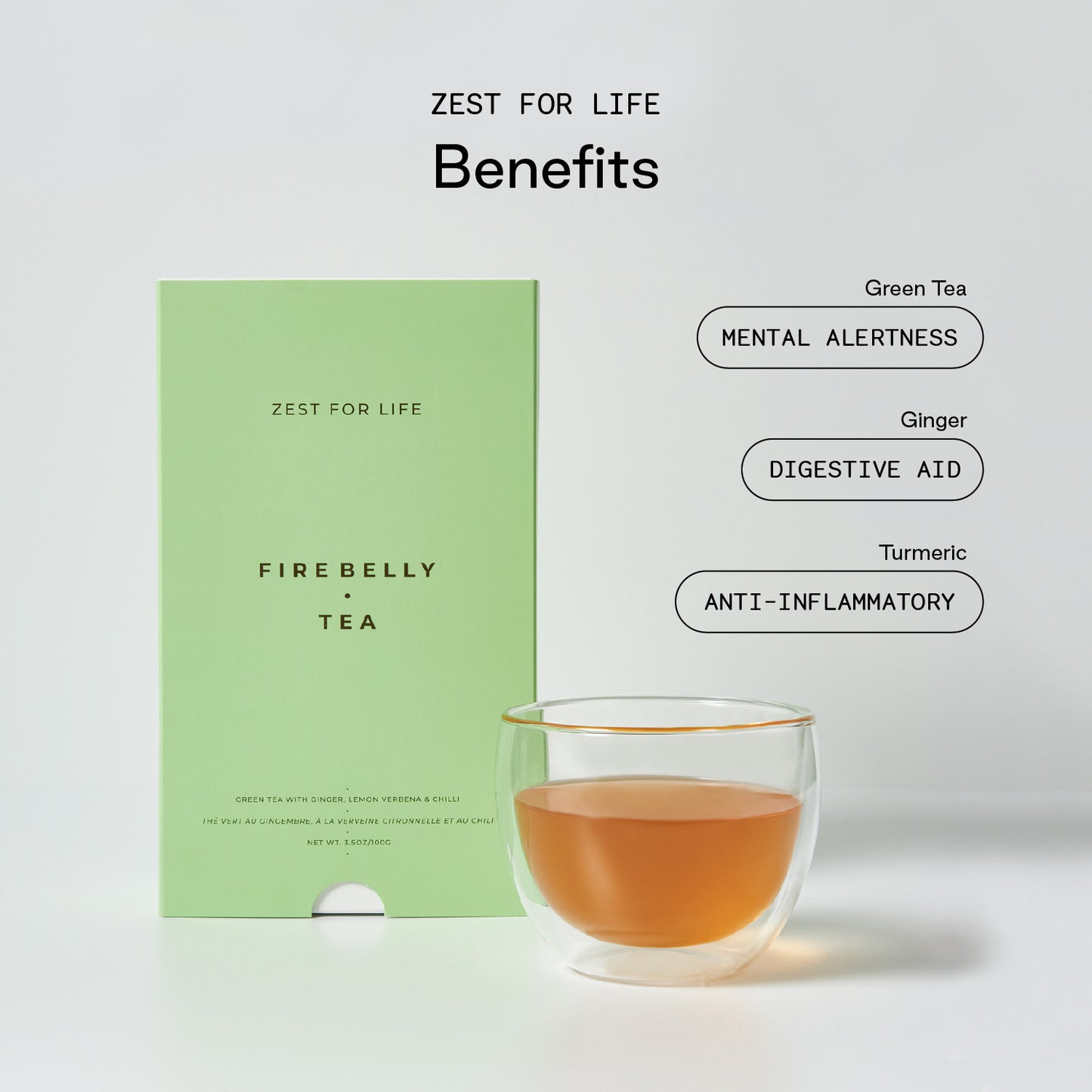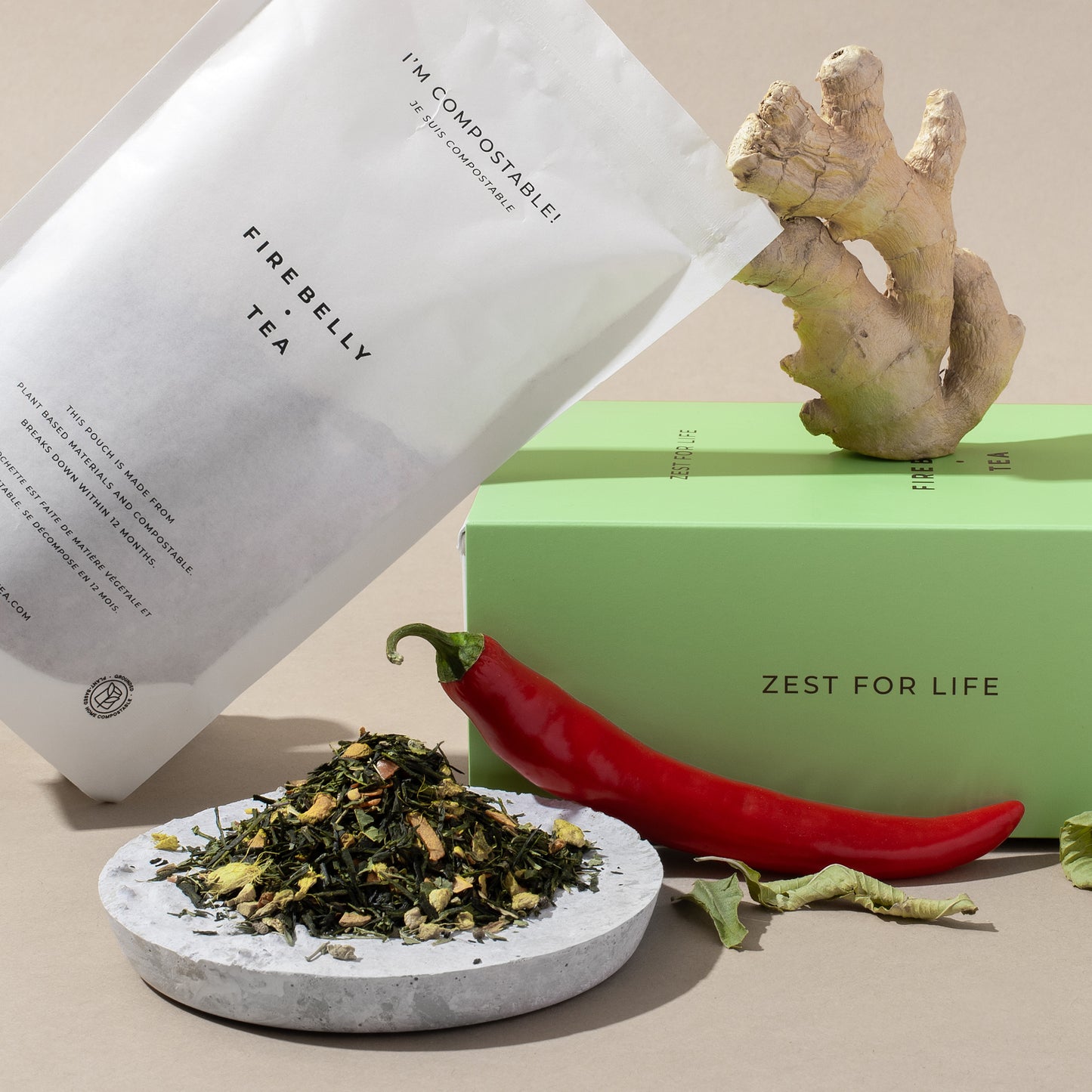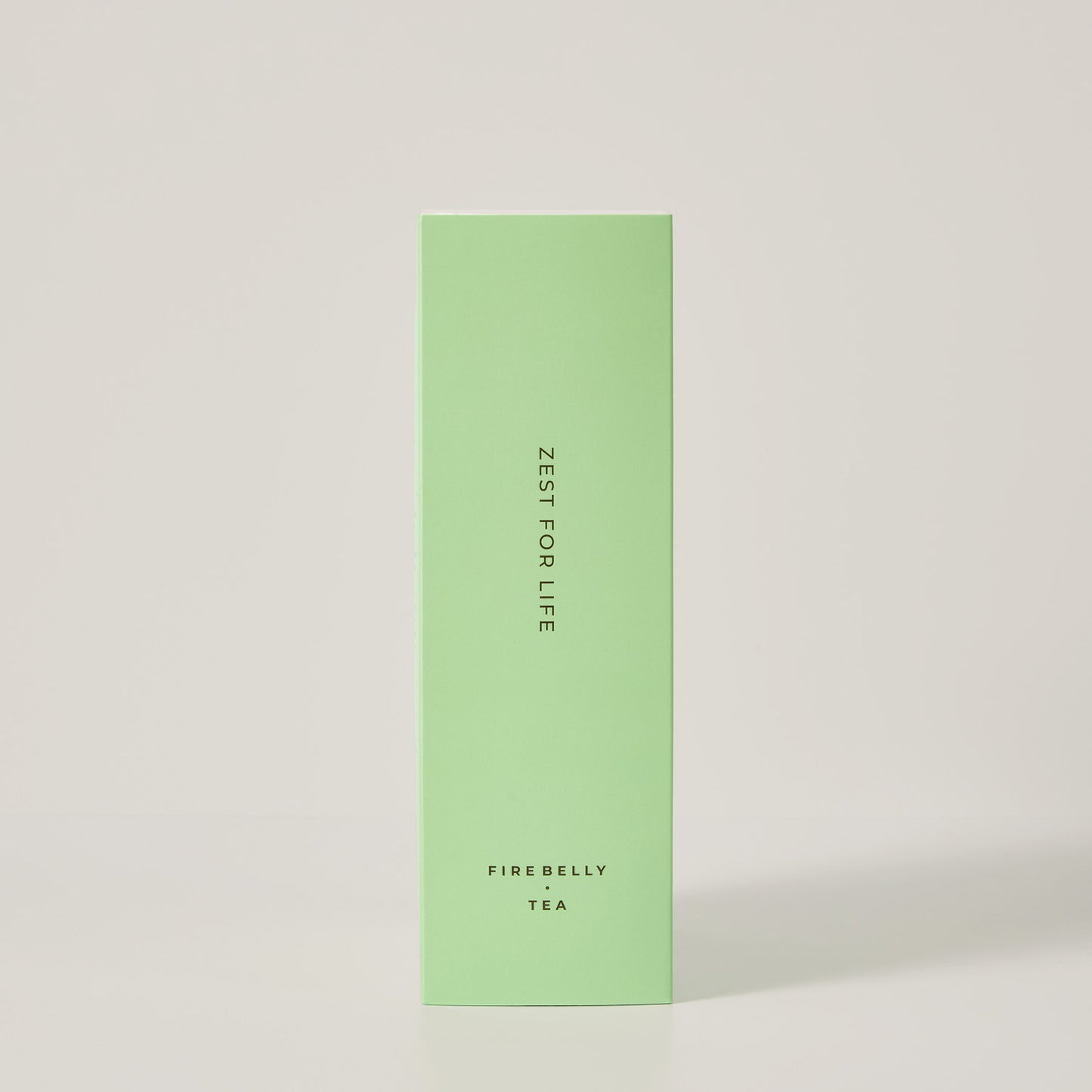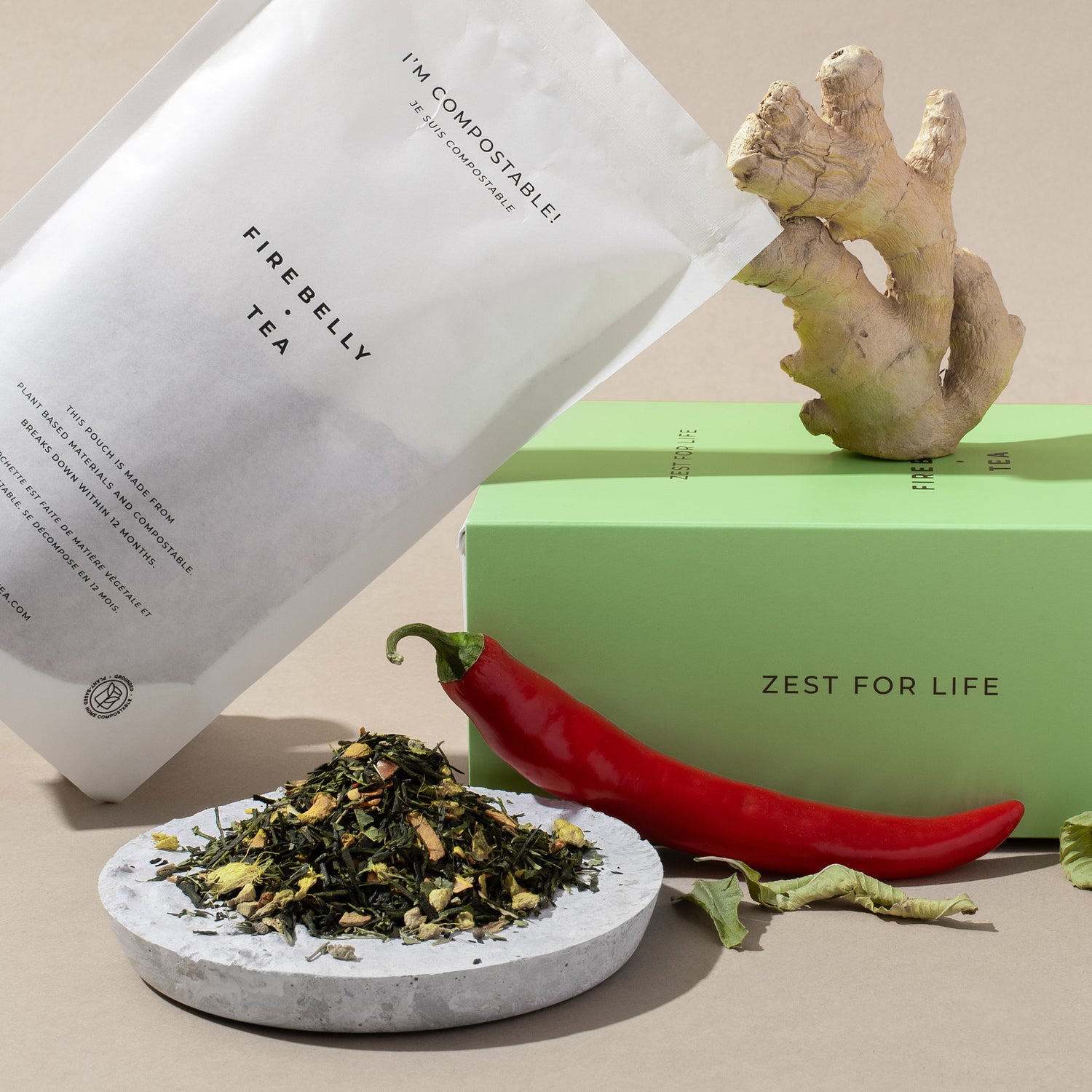 Collapsible content
The Details
This one's for those who like things extra spicy. We started with lemon ginger green tea, then added spicy chili for a high dose of heat in the finish. You'll also get delicious subtle notes of cardamon, ginger, and citrus, but make sure you like to walk on the wild side before you sip on this one.
INGREDIENTS

Green Tea, Ginger, Turmeric, Cardamom, Chili, Lemon Verbena, Lemon Thyme. | 3.5oz - 100g
BENEFITS

✓ Green tea may help improve mental alertness and focus thanks to its caffeine content.
✓ Ginger helps relieve the tummy and improve brain function.
✓ Turmeric is a natural anti-inflammatory.
How To Steep

1. Add 1 tbsp. of Zest For Life to your Firebelly Tea Strainer.
2. Pour warm water (75˚C/170˚F) over your leaves.
Note: Don't pour boiling water over green tea, as it will come out bitter. Let the water cool a bit before pouring.
3. Steep for 2-3 minutes.
Note: To get the best taste, opt for a shorter steep. All the caffeine and flavour you need will come through in the first few minutes. A longer steep will leave you with a bitter cup.
4. Remove your strainer and enjoy the perfect cup.
30-Day Money-Back Guarantee

Feel great about your purchase knowing it's risk-free. If you have any questions or concerns when you receive your order, just contact us within 30 days.
Certified Organic
Sustained Energy
Real Ingredients
Packed With Antioxidants
Compostable Pouch