No Ordinary Joe
antioxidants
energy
mental focus
Yerba mate tea with a rich chocolate-coffee flavor.
Smooth, sustained energy without the crash or jitters.
Mate aids mental clarity and reduces stress.
Crafted with 100% pure ingredients. No added sugar, flavorings, preservatives, or anything else.
Makes 25-30 cups.
Wake Up Essentials
Choice of caffeinated tea & Tea Strainer with black resting cup
$39.95 USD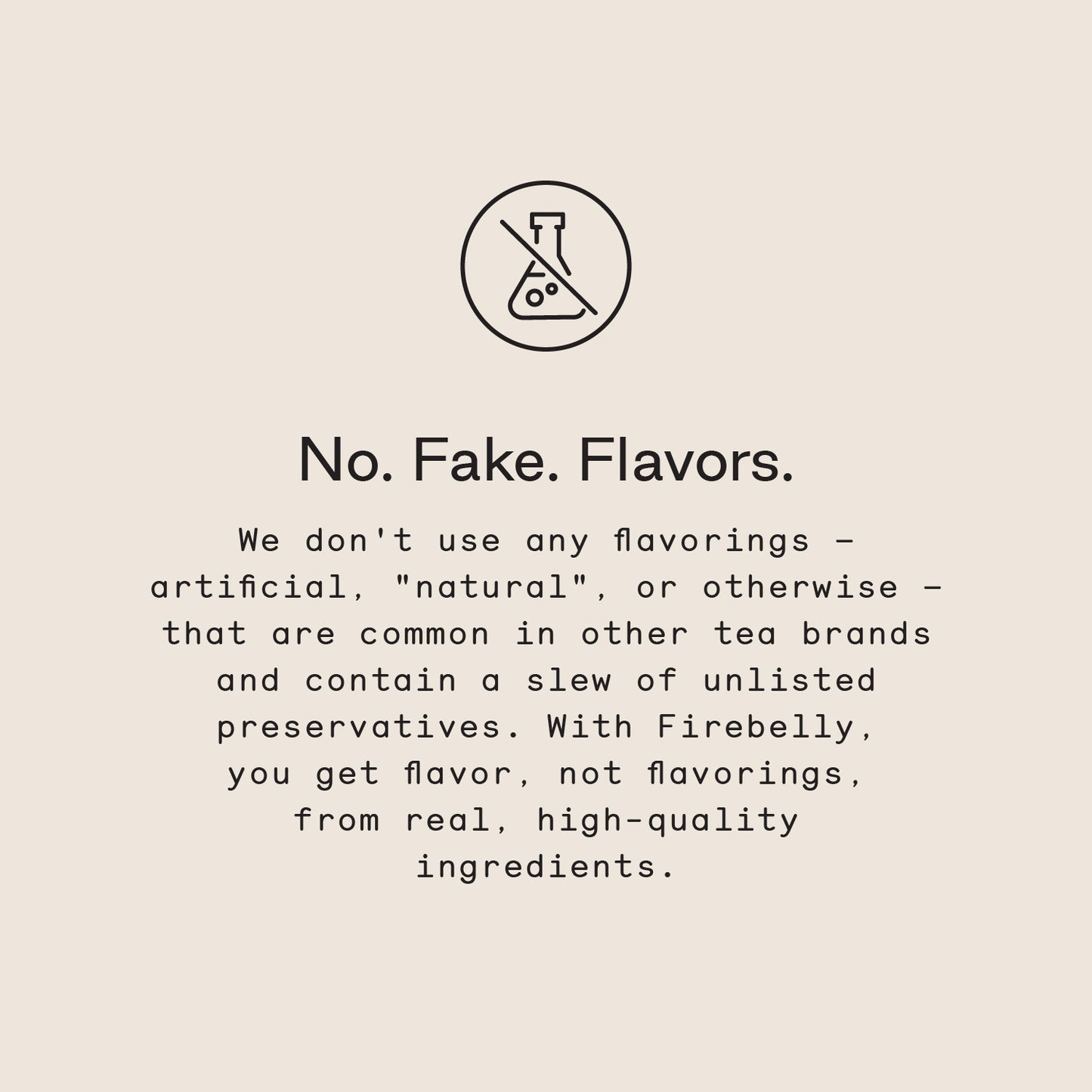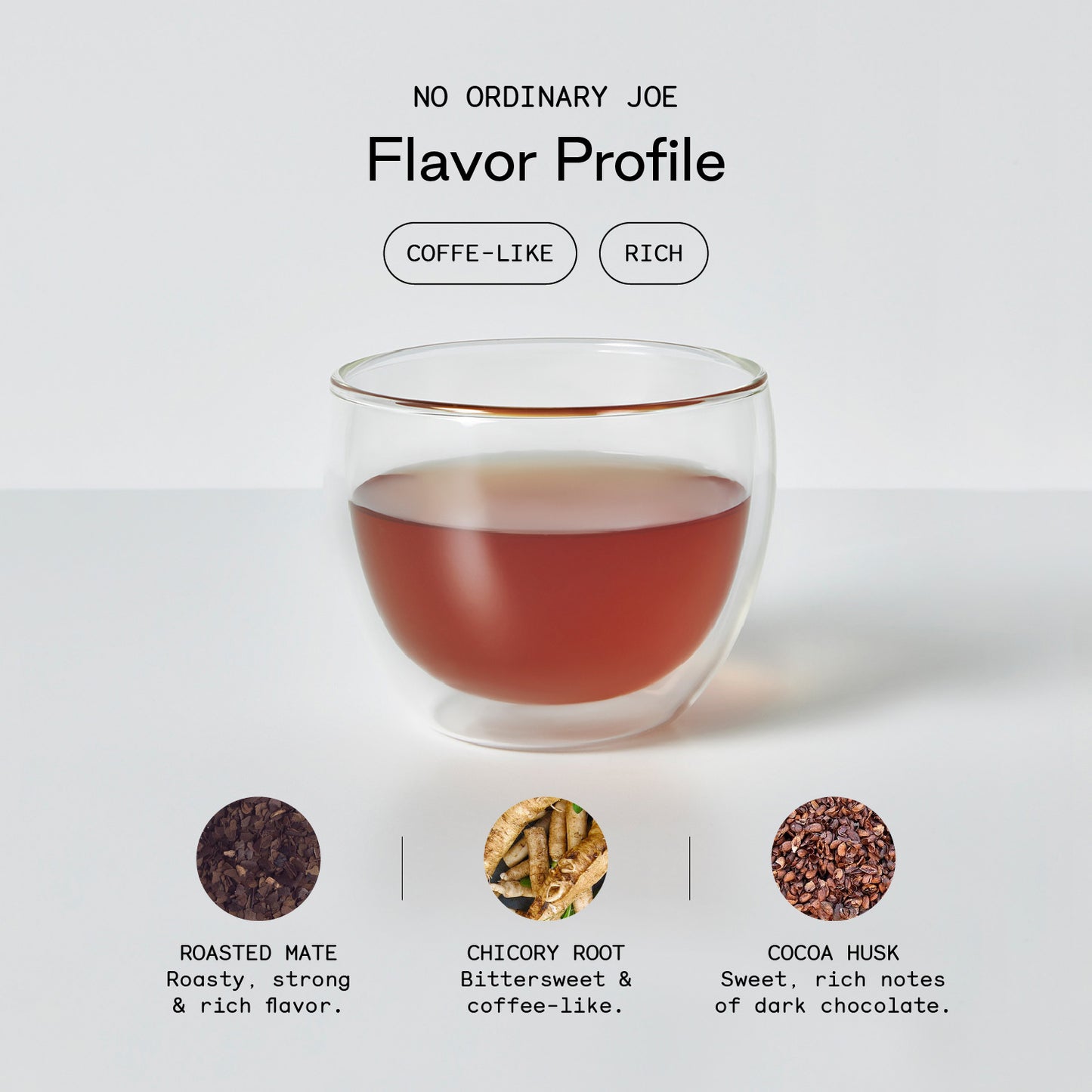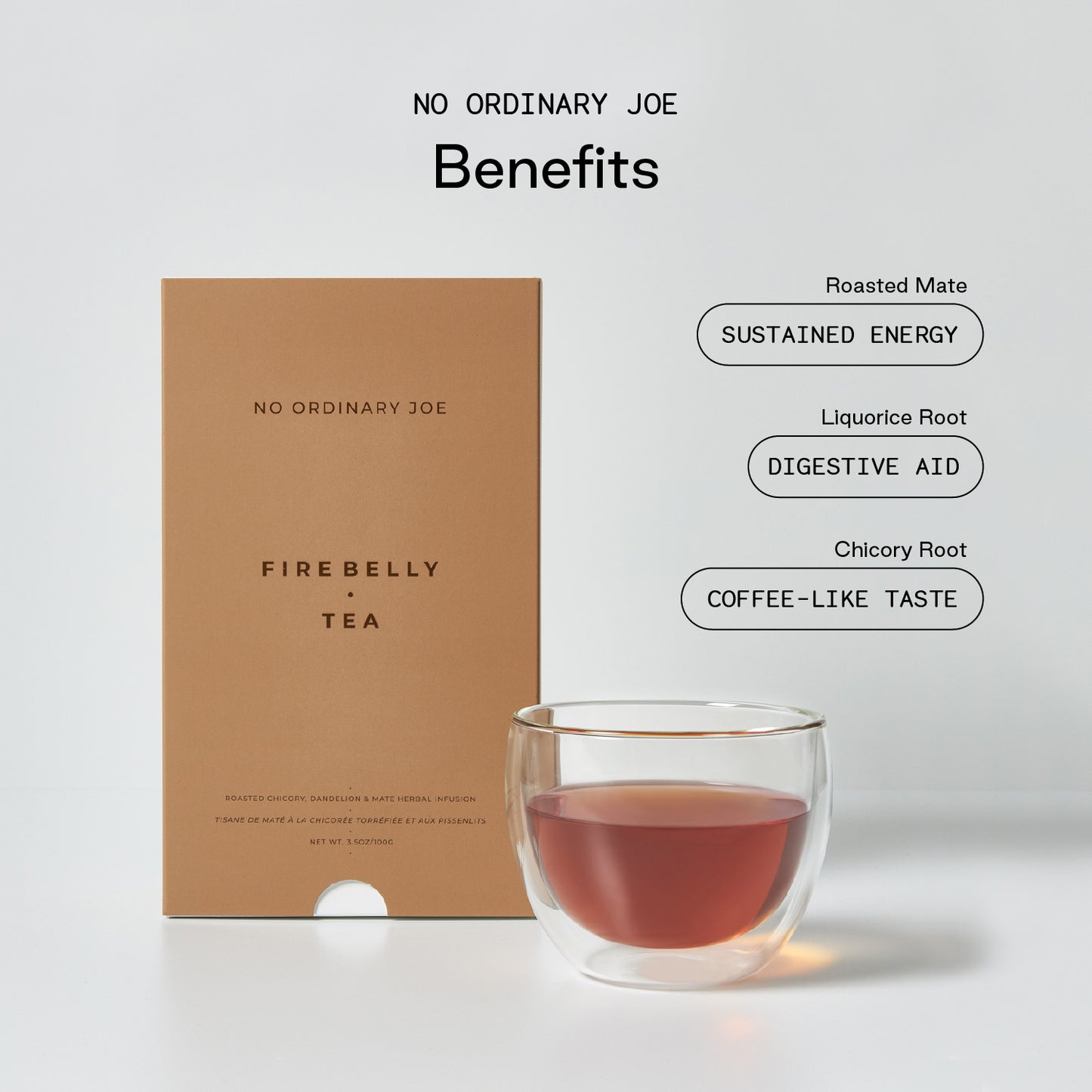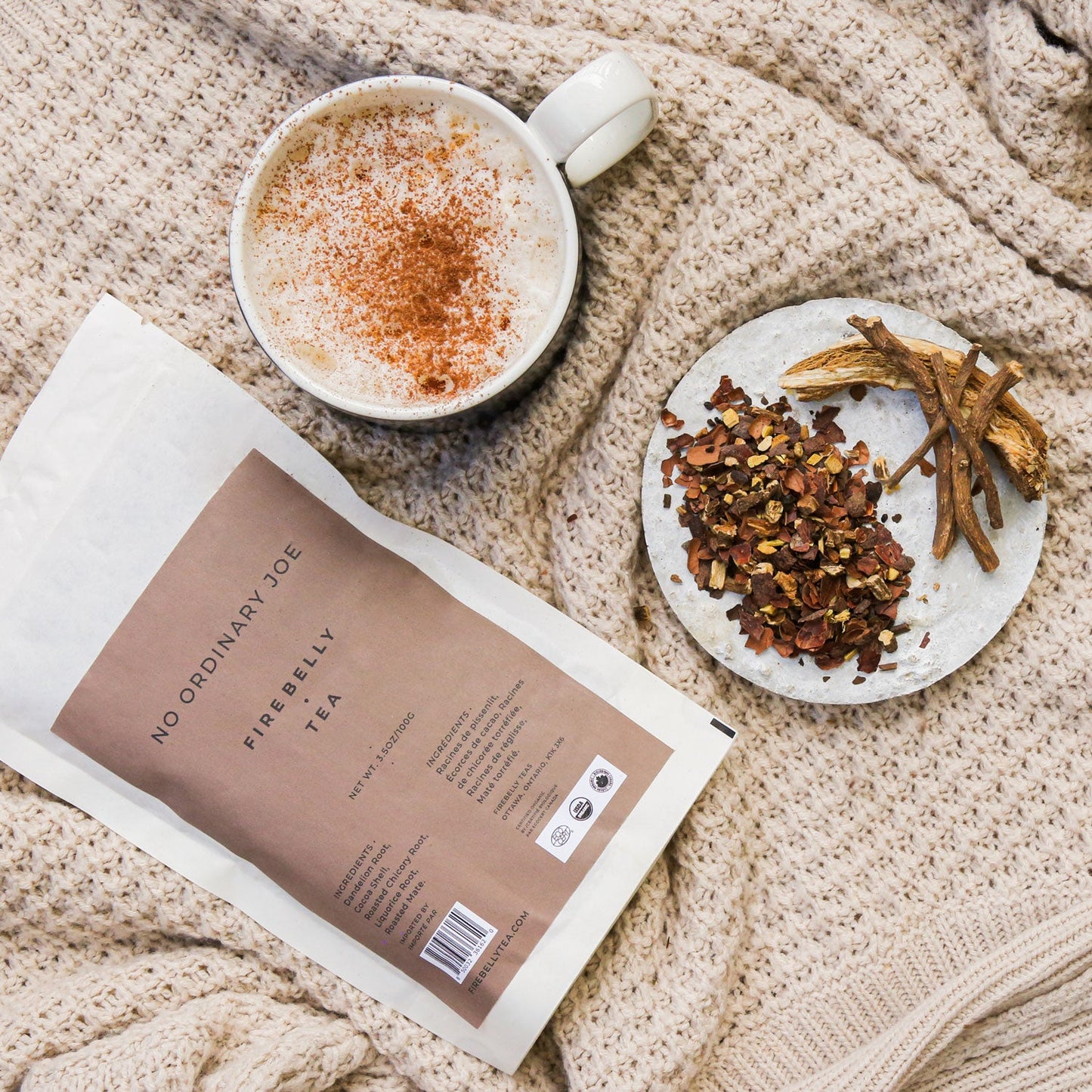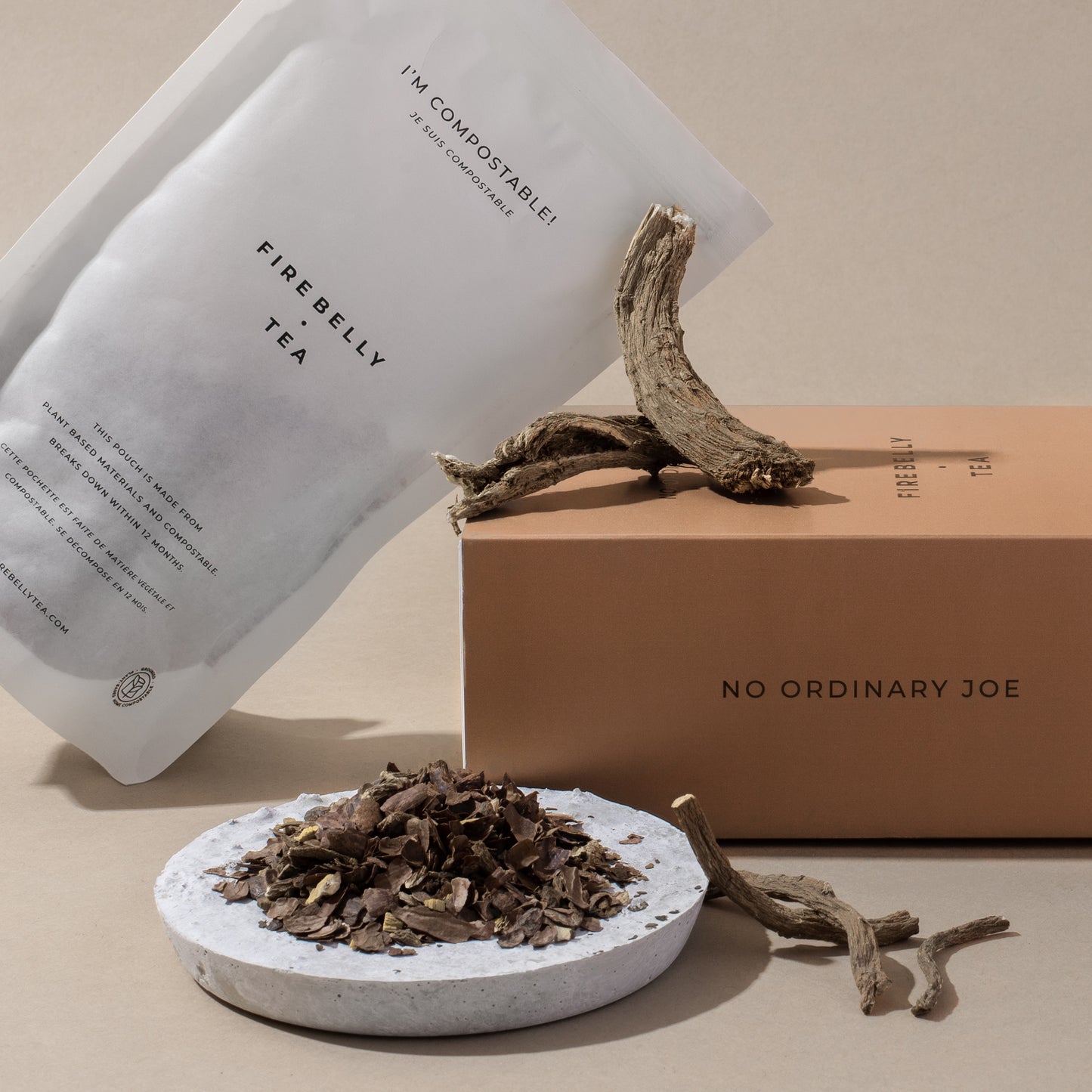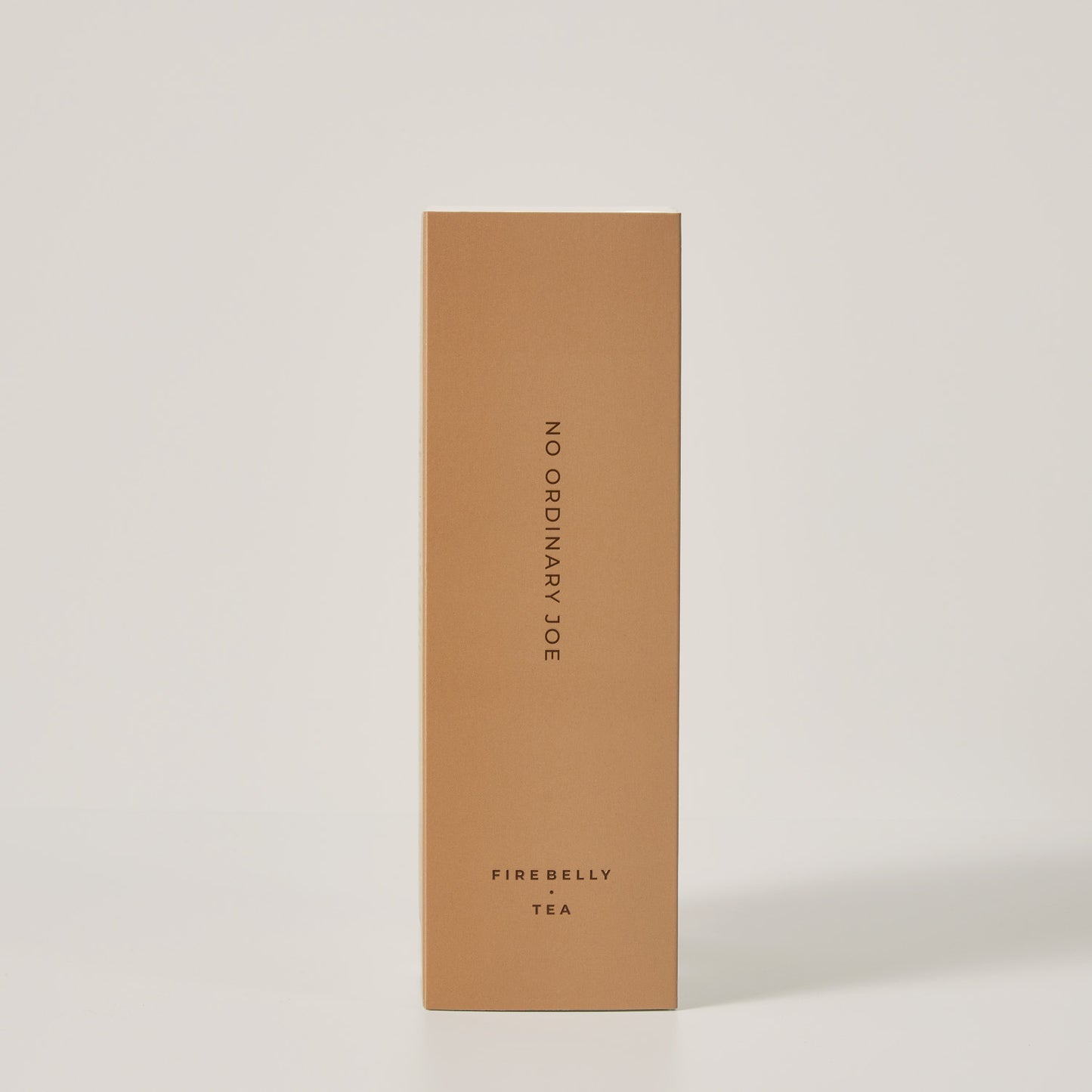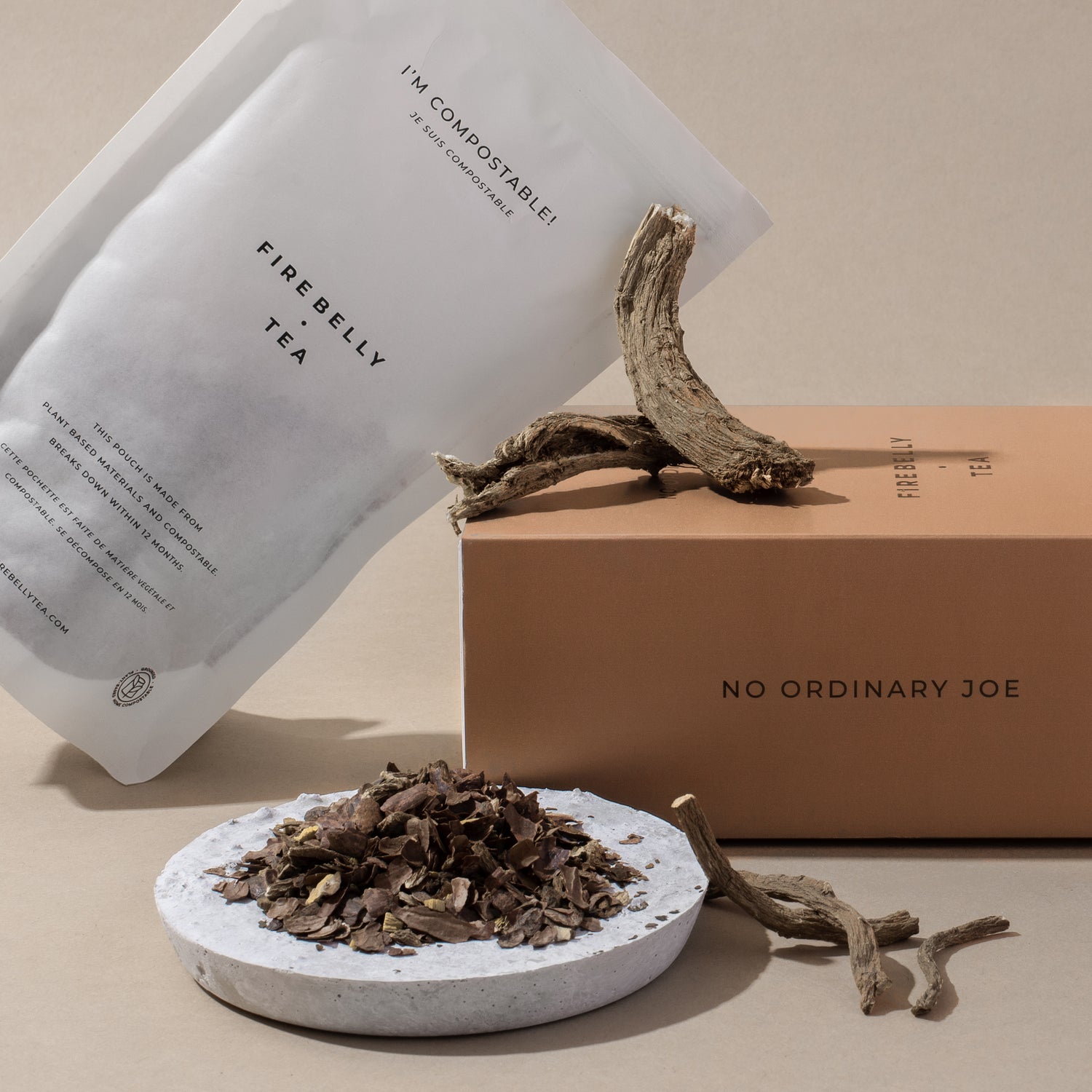 Collapsible content
The Details
Yerba mate is the drink of choice for high-performers from professional athletes to presidents for good reason. Mate is known for providing mental clarity, boosted energy levels (without the coffee jitters), and reduced stress. We made No Ordinary Joe mate tea taste like a rich chocolate coffee by combining organic roasted mate with chicory root, dandelion root, and cocoa shells.
INGREDIENTS

Dandelion Root, Cocoa Shell, Roasted Chicory Root, Liquorice Root, Roasted Mate. | 3.5oz - 100g
BENEFITS

✓ Mate is packed with antioxidants, vitamins, and minerals and is known to help improve mental clarity, boost energy levels, and reduce stress. 
✓ Mate has a unique combination of caffeine, theobromine, and theophylline which creates a sustained gentle energy boost – no jitters or crashes.
✓ Dandelion contains potent antioxidants and soluble fiber, aids digestion, and has anti-inflammatory qualities.
How To Steep

HOT
1. Add 1 tbsp. of No Ordinary Joe to your Firebelly Tea Strainer.
2. Pour slightly below boiling water (90˚C/195˚F) over your leaves.
3. Steep for 5-7 minutes.
Note: A longer steep time gives you a full-bodied chocolate, coffee flavor.
4. Remove your strainer and enjoy the perfect cup.

LATTE
1. Follow all of the HOT steps but use 2 tbsp. of No Ordinary Joe.
2. Fill your Firebelly Teacup ¾ of the way.
3. Pour frothed milk over tea.
30-day Money-Back Guarantee

Feel great about your purchase knowing it's risk-free. If you have any questions or concerns when you receive your order, just contact us within 30 days.
Certified Organic
Sustained Energy
Real Ingredients
Improves Focus
Compostable Pouch