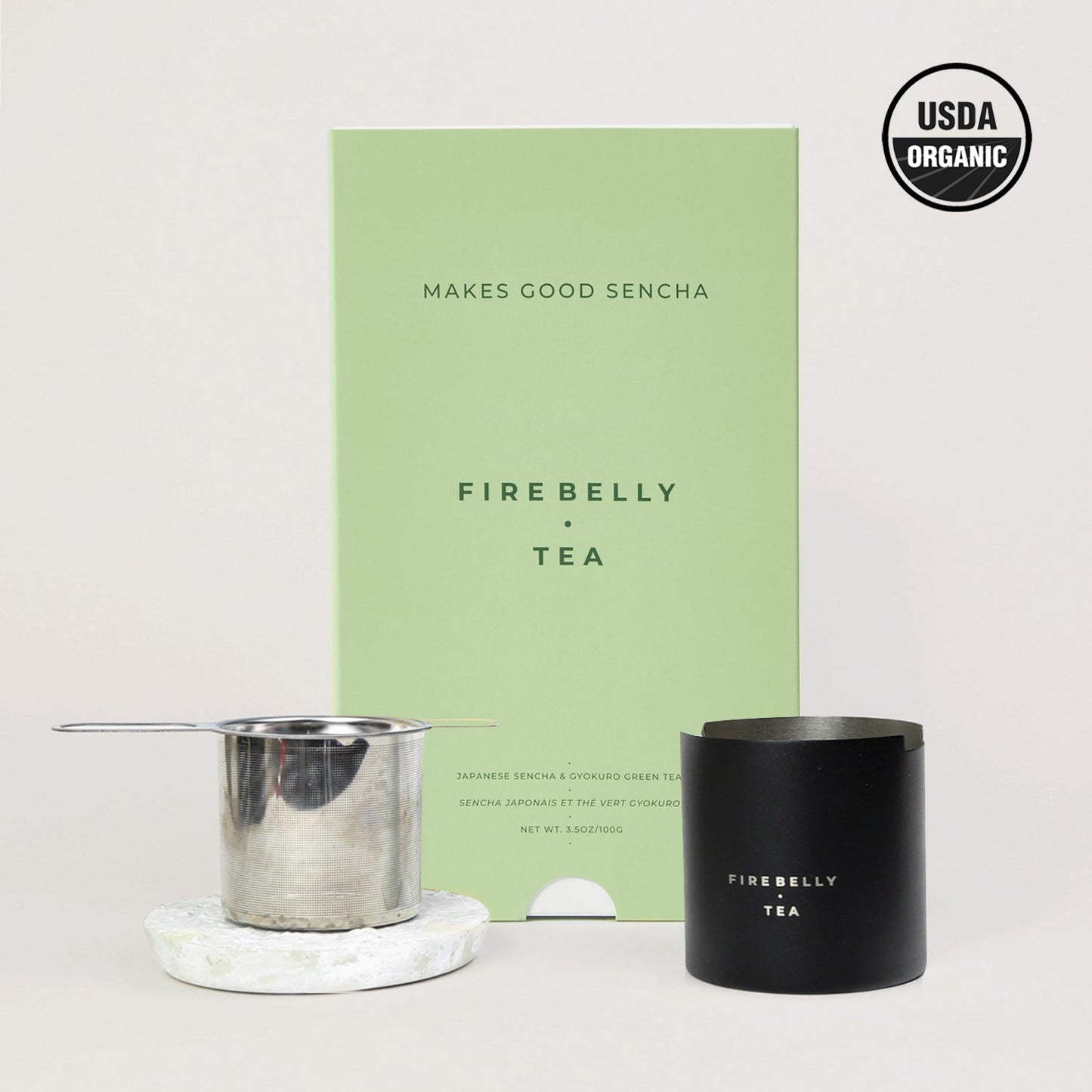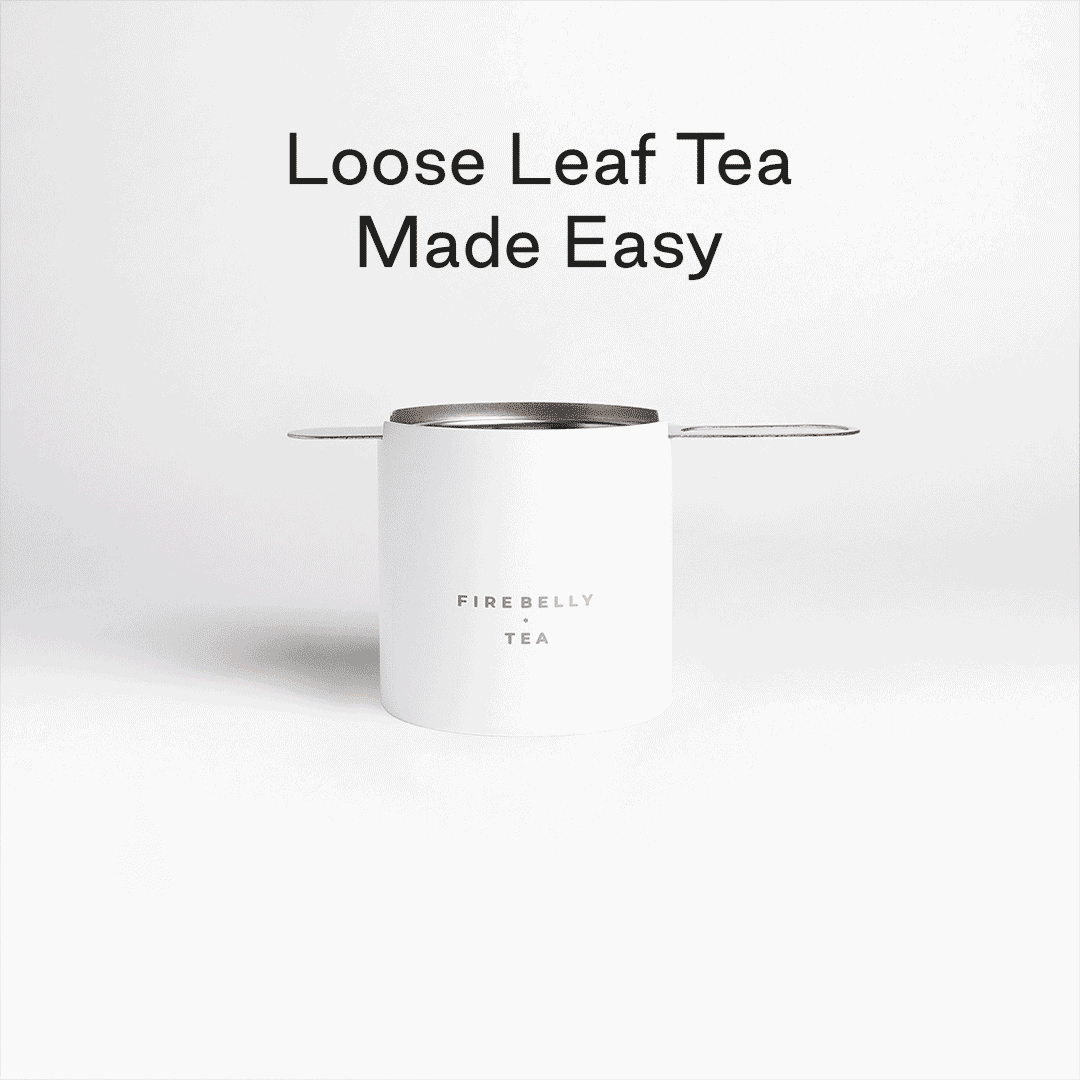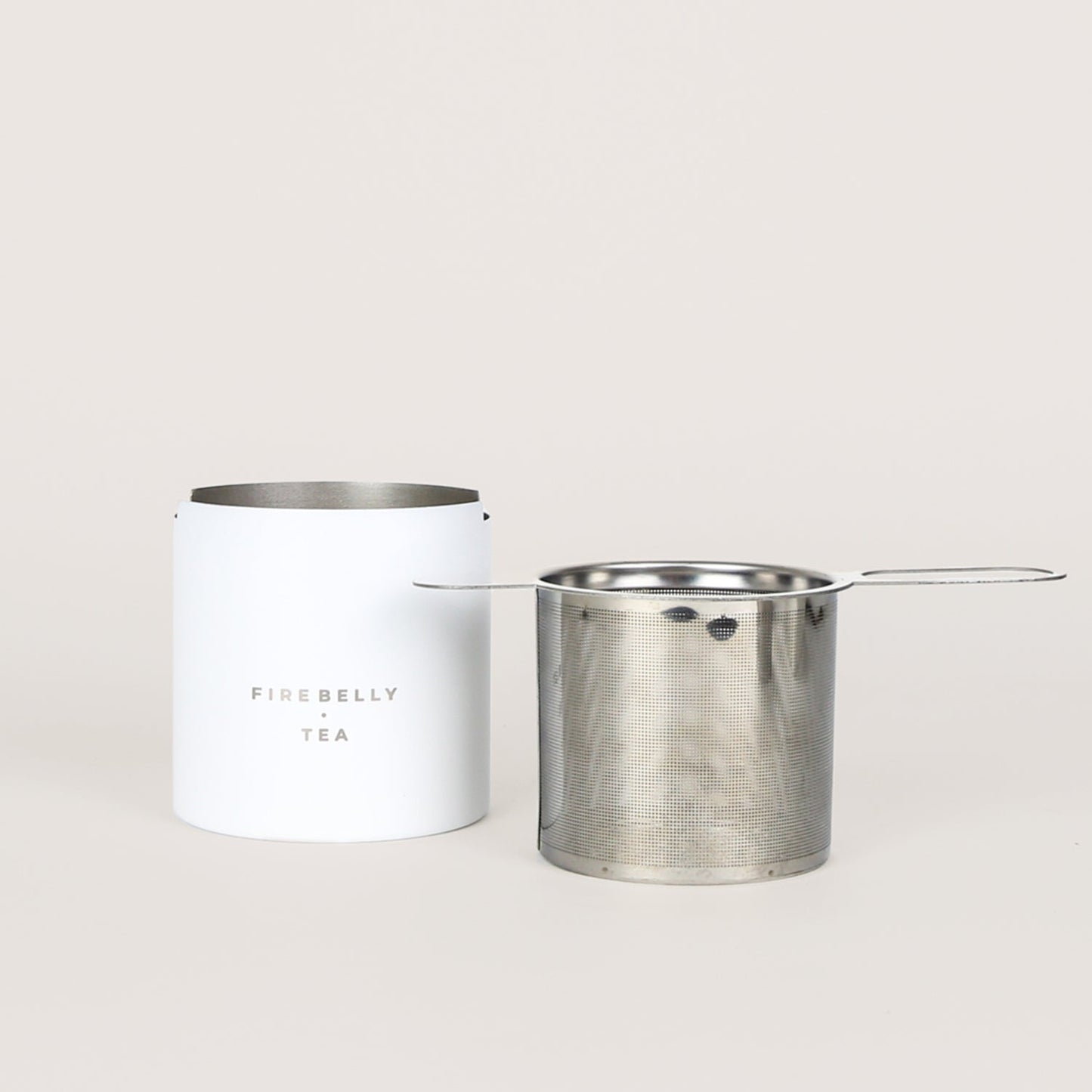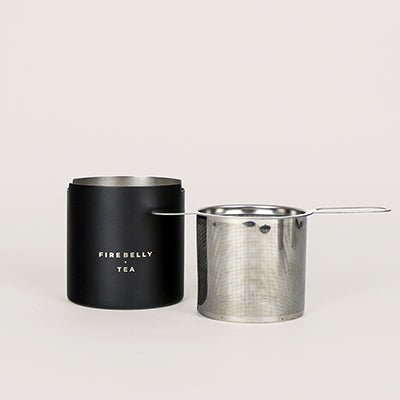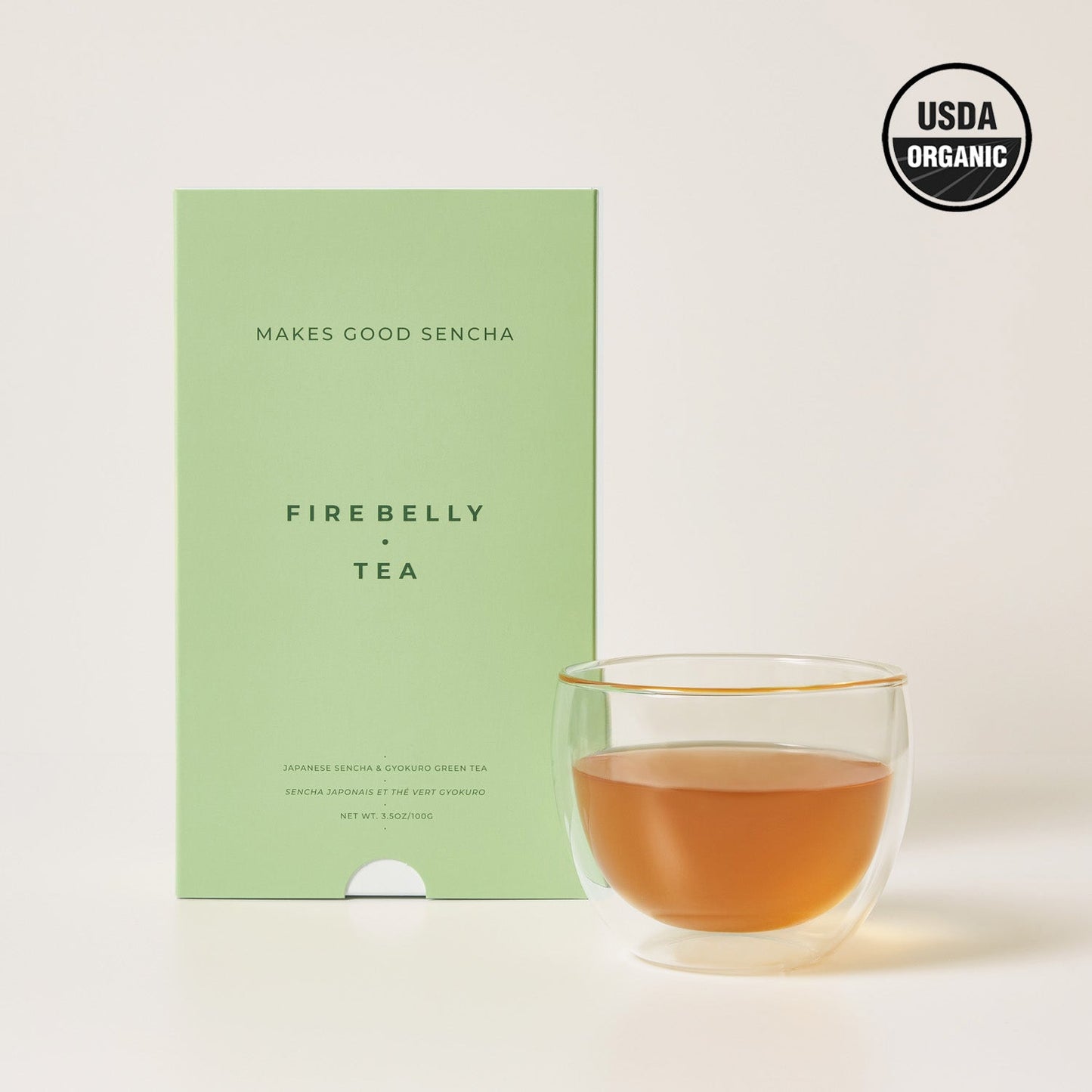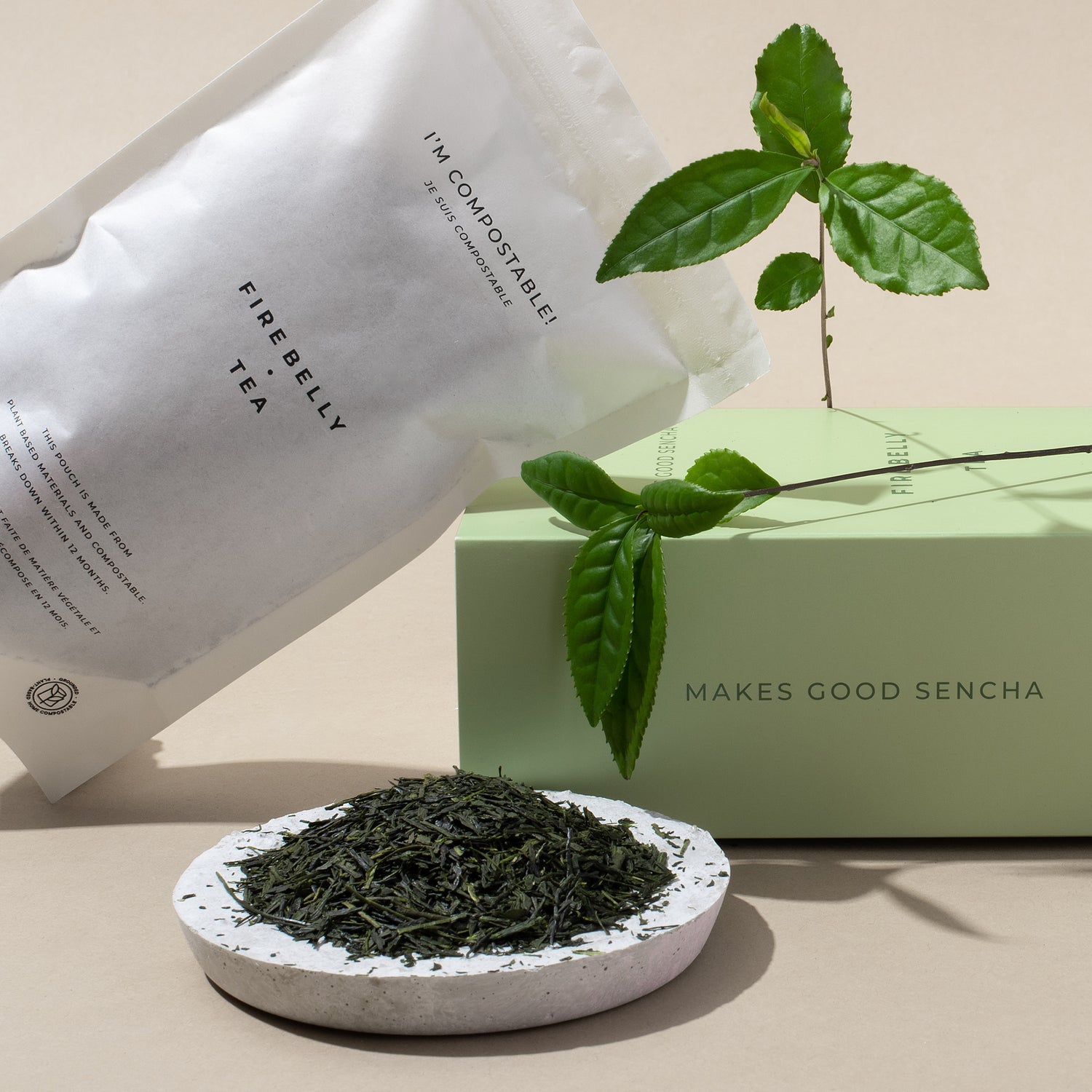 Collapsible content
The Details
Our finest green tea and best-selling Tea Strainer with resting cup make quite the winning duo. Loose leaf green tea has been proven to improve mental alertness and focus, and it's loaded with antioxidants. Stylish, mess-free steeping makes the whole experience just as game-changing.
Makes Good Sencha

A buttery smooth blend of the finest sencha and gyokuro green teas. | 3.5oz - 100g
Tea Strainer

A quick and flavorful way to steep your tea, this little guy comes with a stylish and convenient resting cup, so you don't slop liquid on your table – just transfer the strainer to the resting cup when you're done steeping. It filters out even the finest tea particles while infusing.