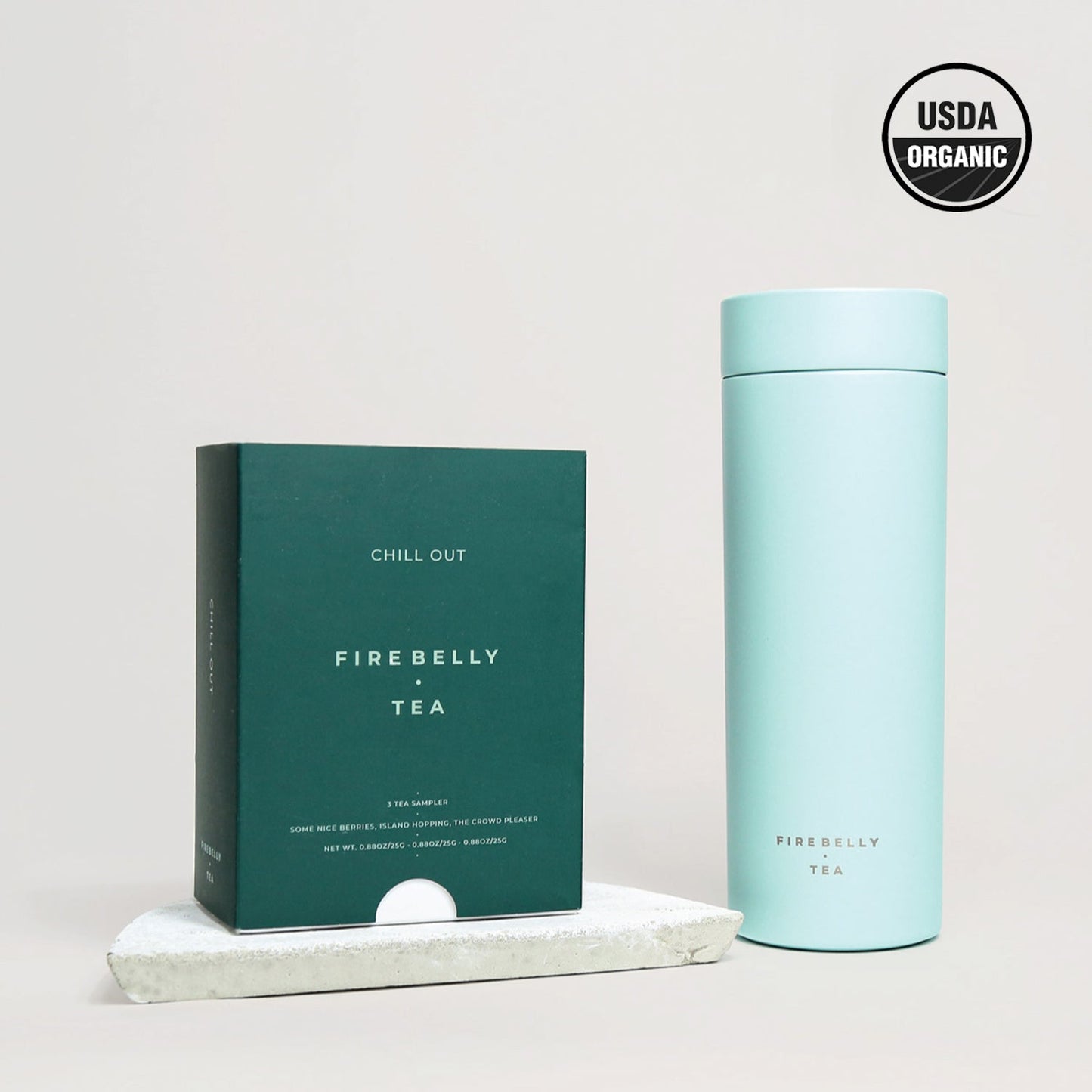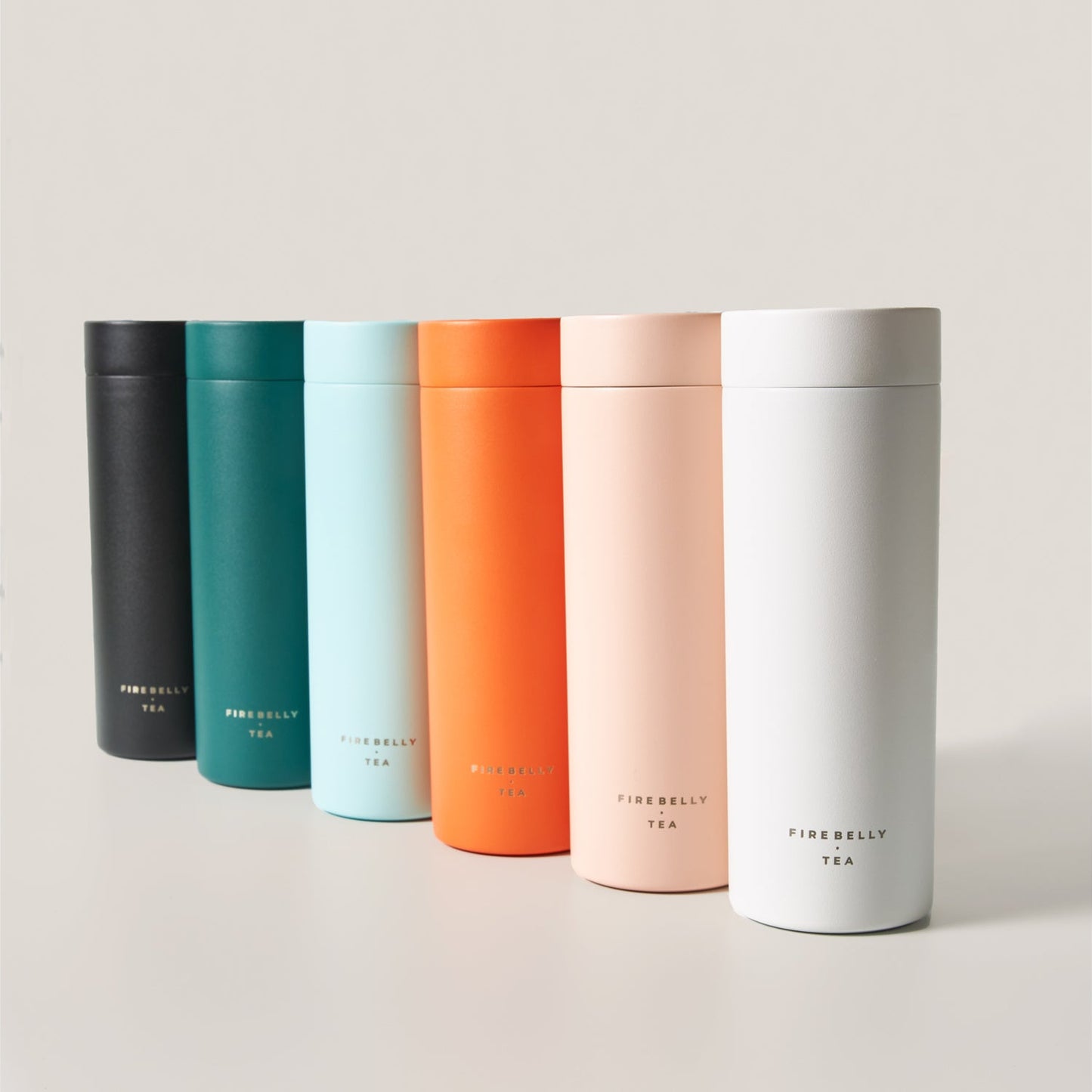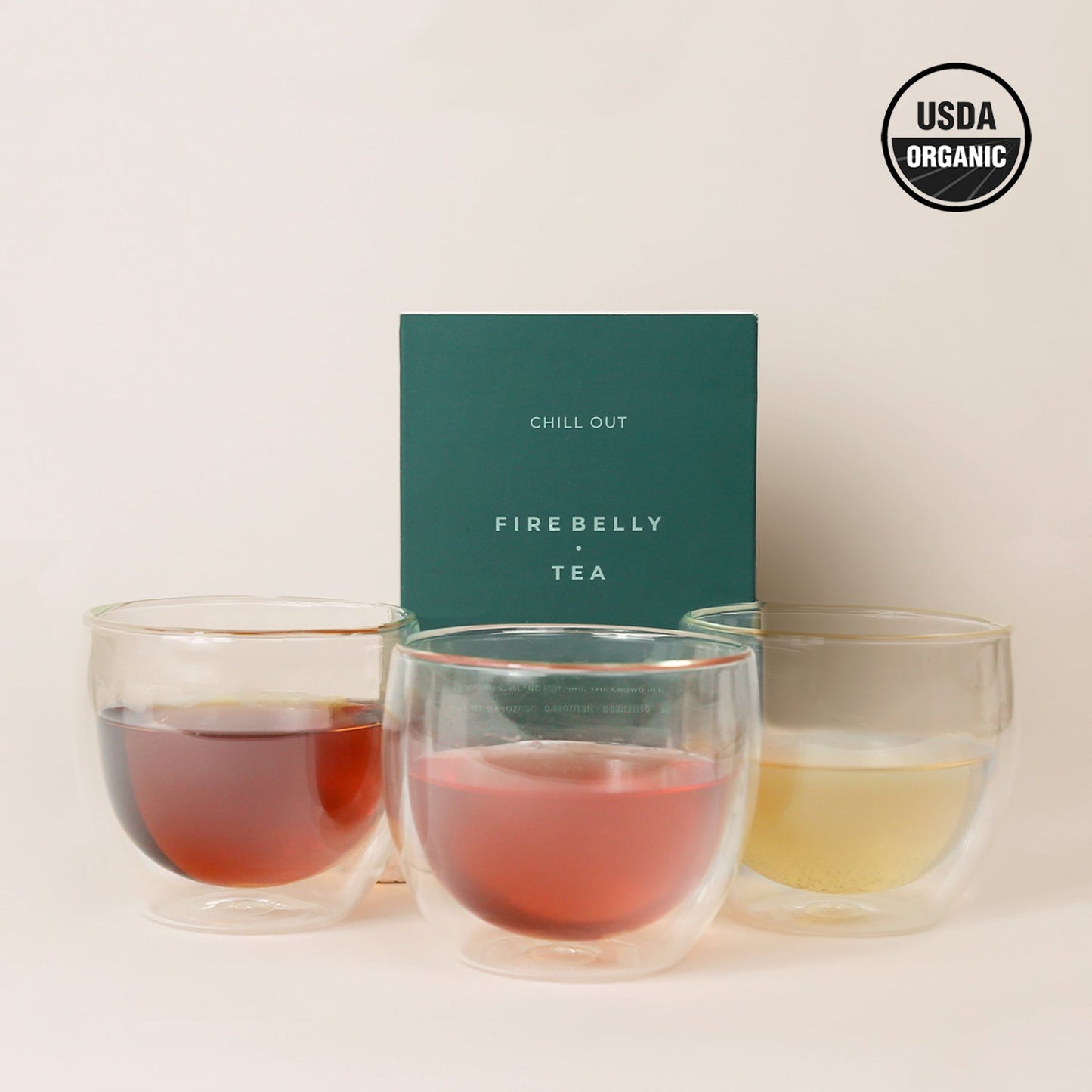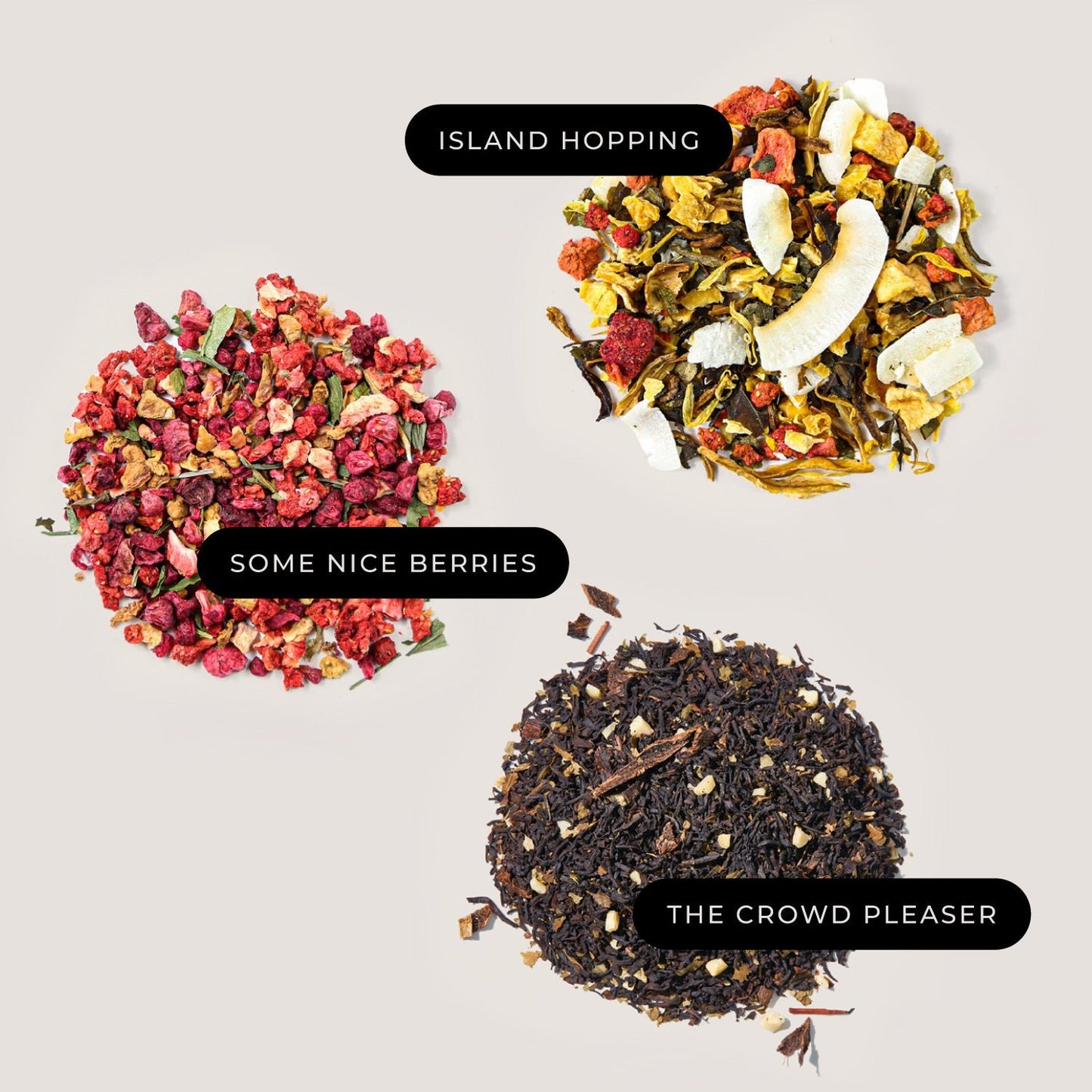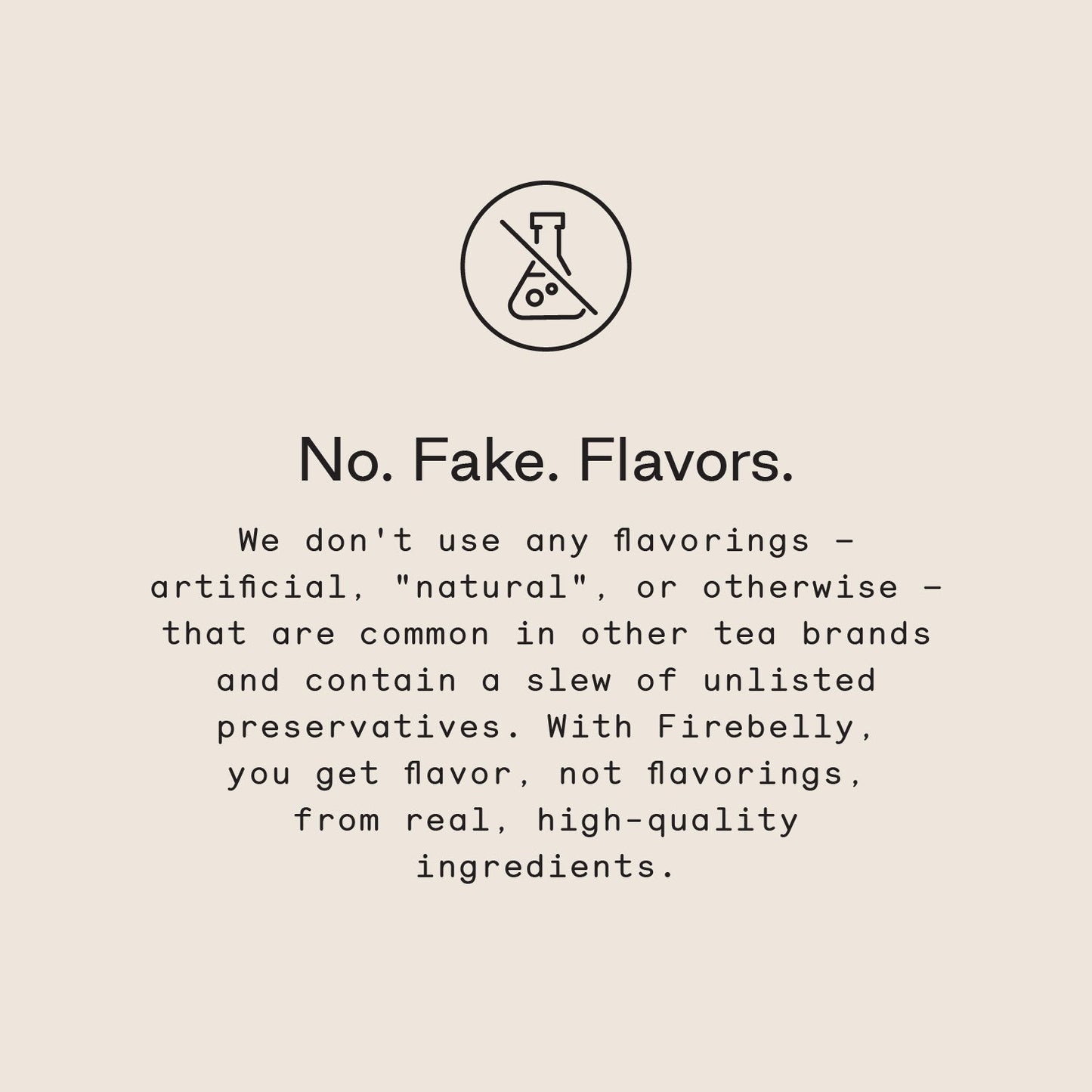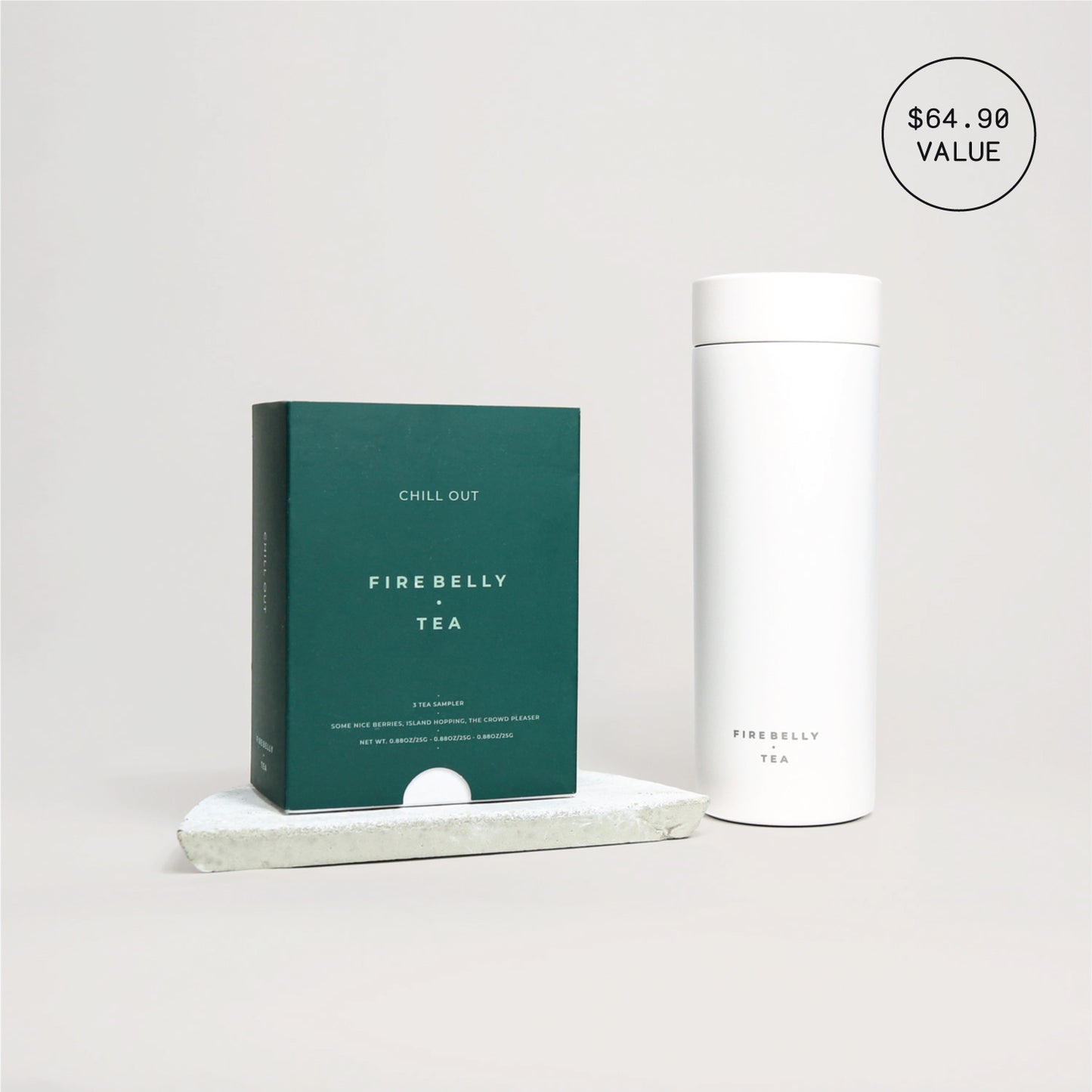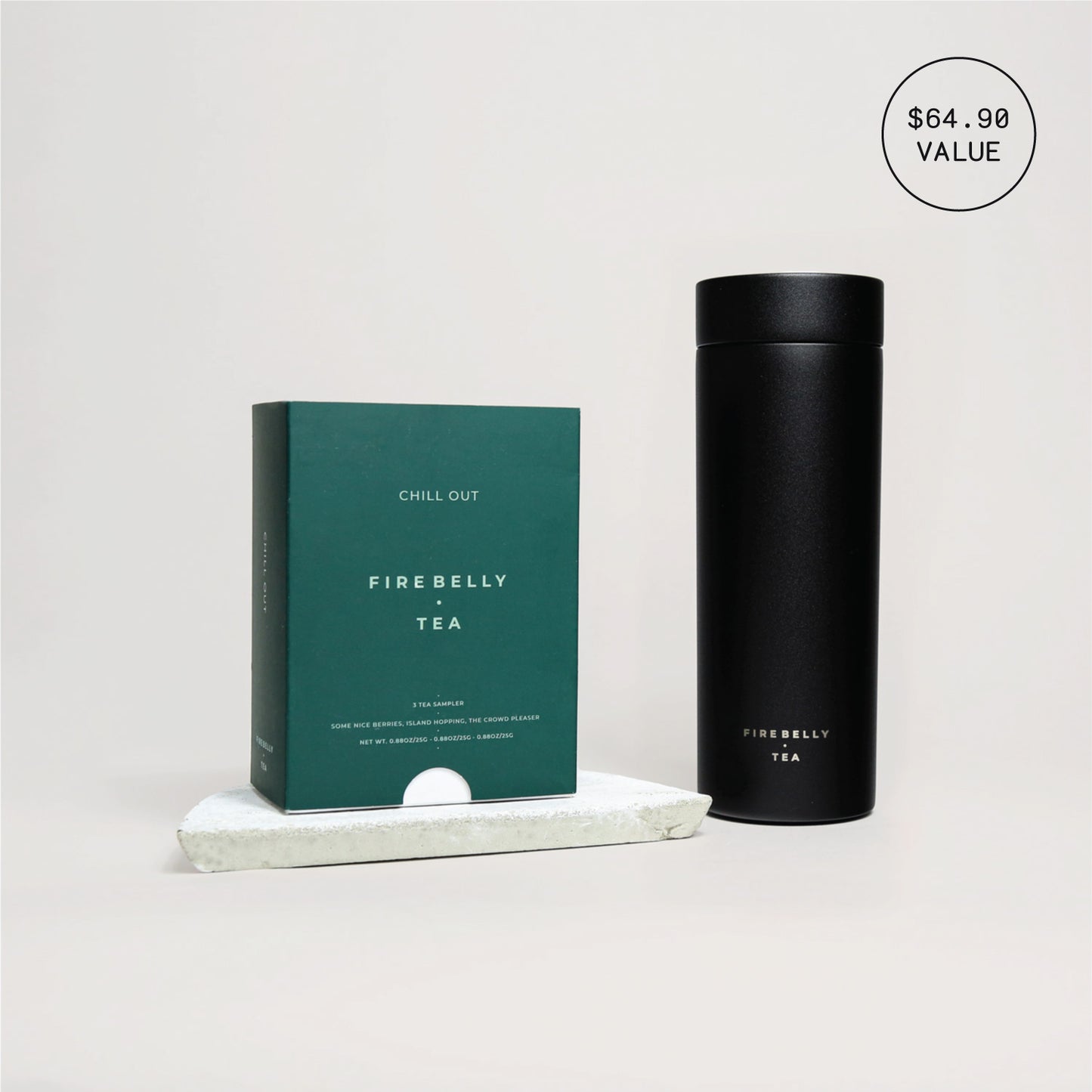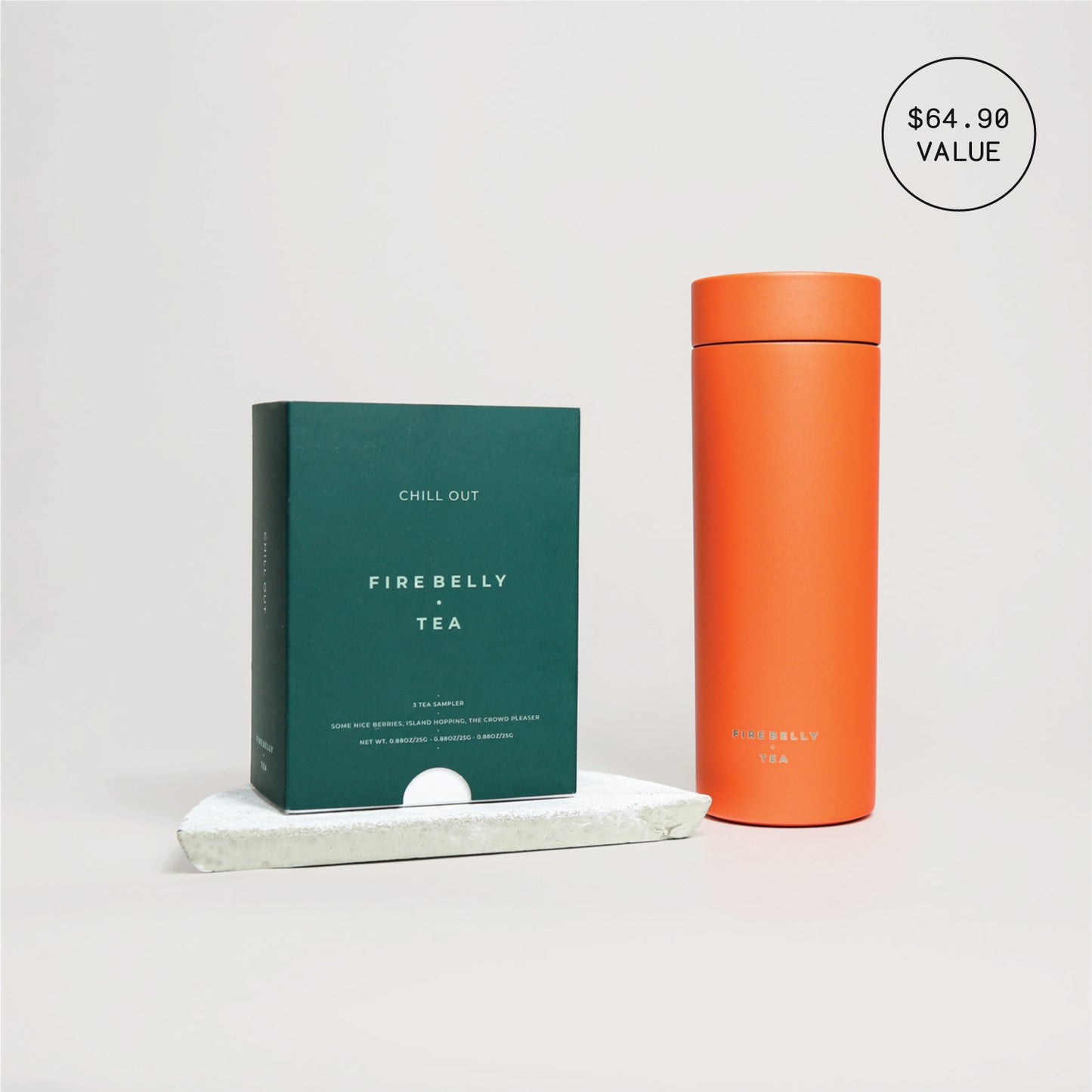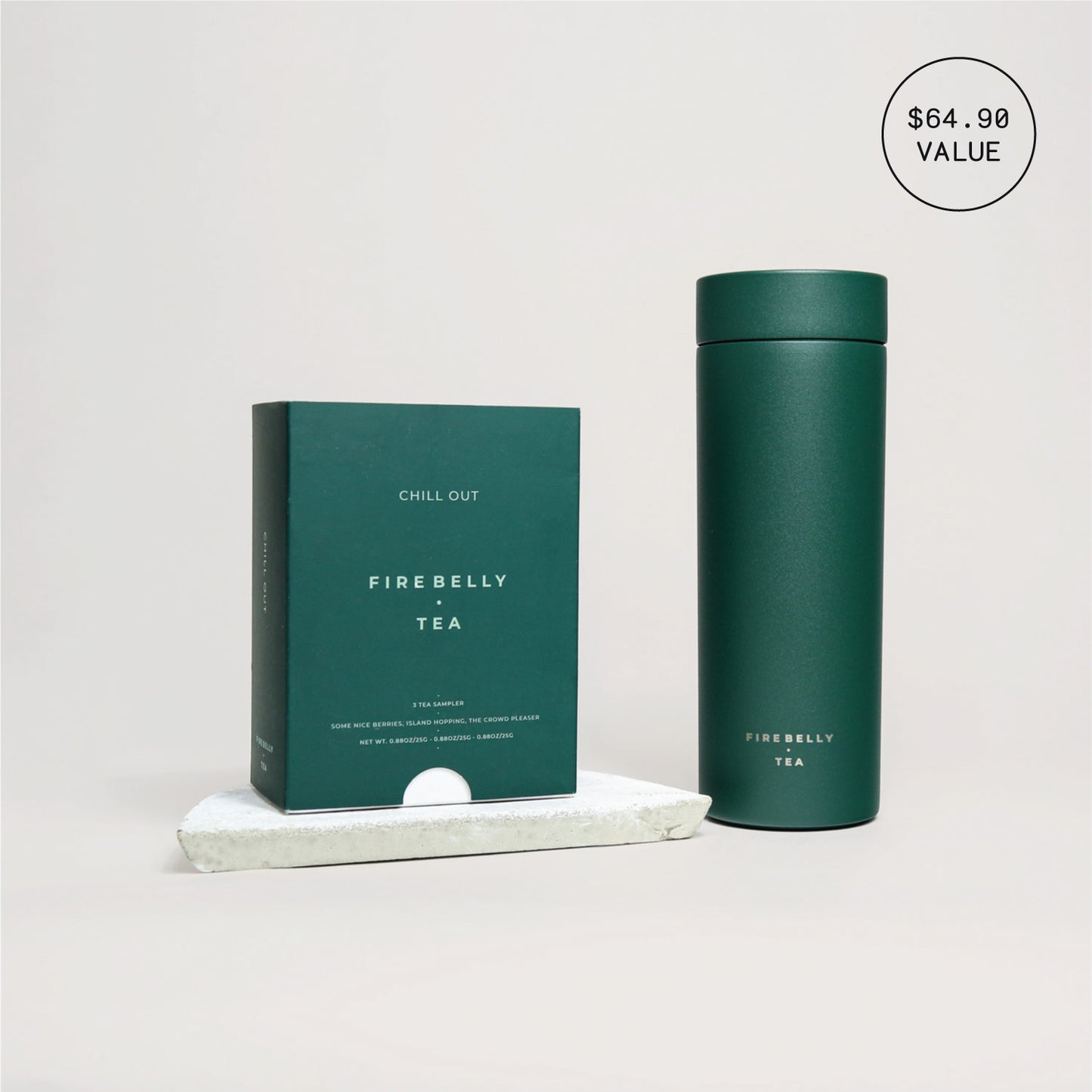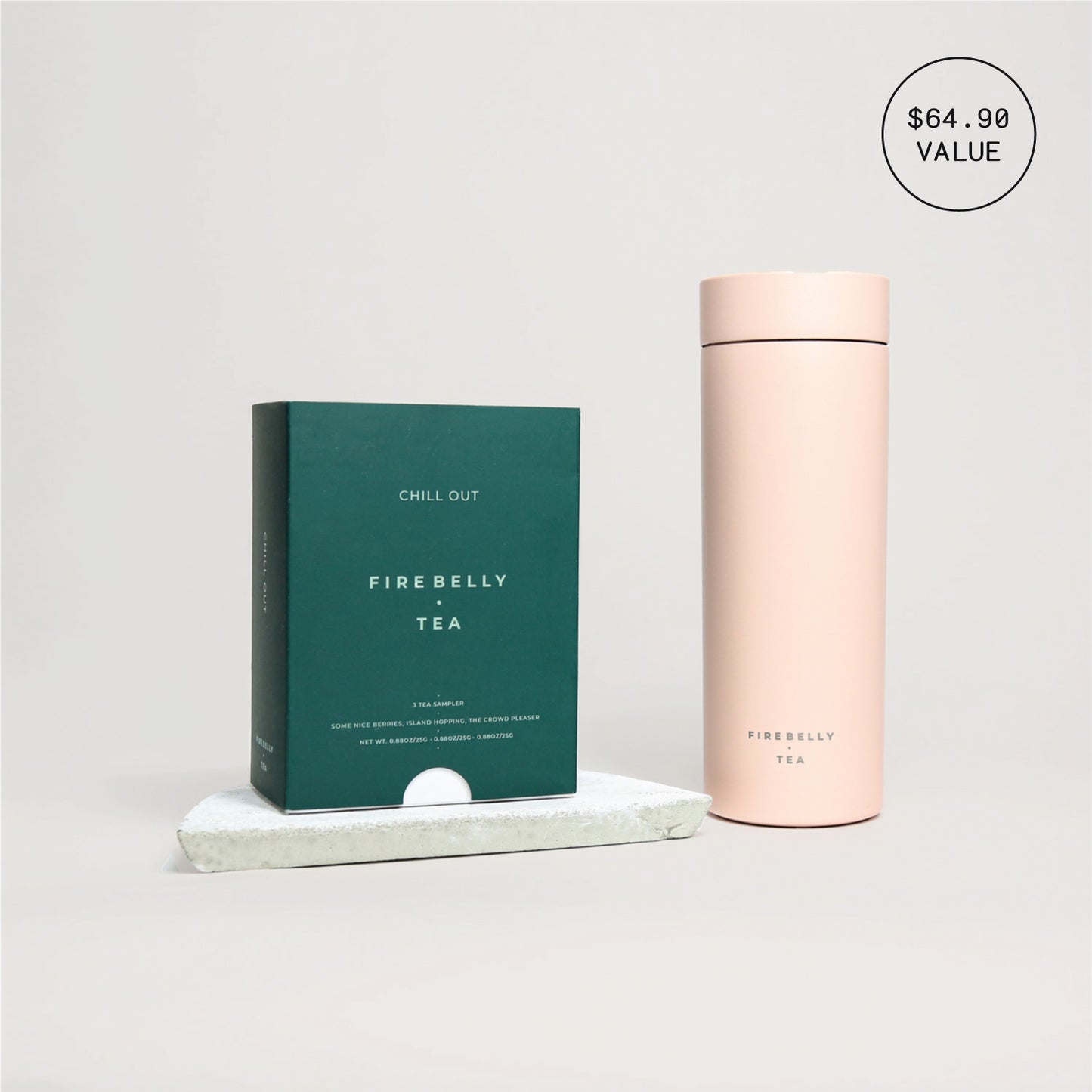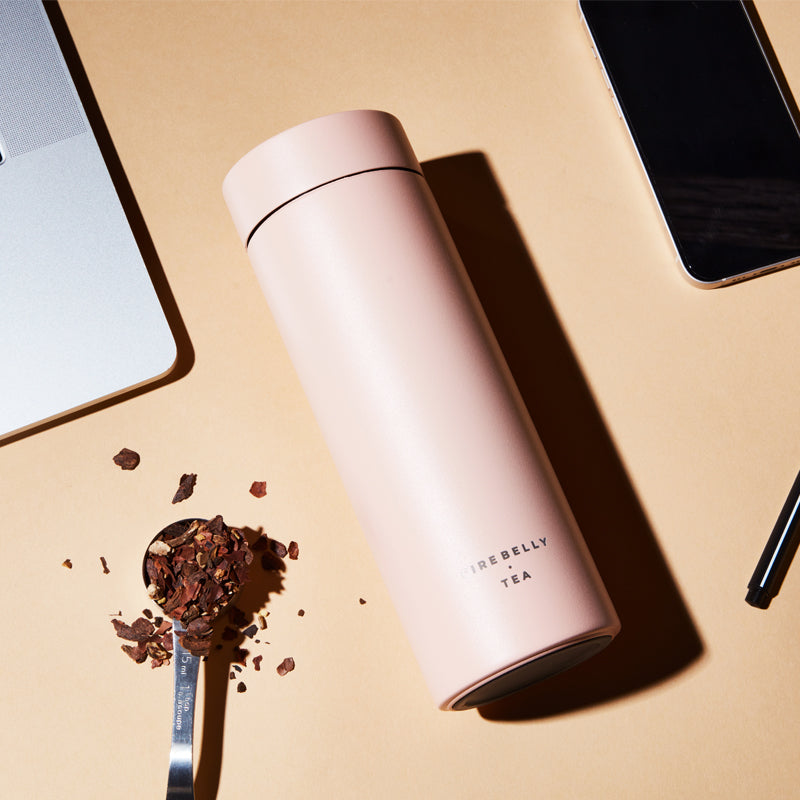 Collapsible content
The Details
Summer is for adventures. Our Stop-Infusion Travel Mug steeps the perfect iced tea and keeps it cold for hours, wherever you go. Paired with our summer variety pack that gives you the essential iced teas you need to quench your thirst.
Stop-Infusion Travel Mug

The ultimate tea travel mug for wherever life takes you. Designed with the go-getters in mind, it's 100% leak-proof, has perfected flow control, and allows you to start or stop your iced or hot tea infusion wherever you are.
Chill Out Variety Pack

Island Hopping: Organic Mango, Organic Roasted Coconut Chips, Organic Coconut Pieces, Organic White Hibiscus, Organic Strawberry Pieces, Organic Sweet Blackberry Leaves, Organic Lemon Myrtle, Organic Apple, Organic Marigold Flowers. | 0.88oz - 25g

Some Nice Berries: Organic Apple Pieces, Organic Hibiscus, Organic Strawberry Pieces, Organic Raspberry, Organic Sweet Blackberry Leaves, Organic Woodruff. | 0.88oz - 25g

The Crowd Pleaser: Black Tea, Vanilla, Almond, Sweet Blackberry Leaves. CONTAINS: Nuts. | 0.88oz - 25g