Limited Edition
Jeremyville Artist Teapot
1 stoneware Artist Teapot | 40oz - 1.2L
Regular price
$149.95 USD
Regular price
Sale price
$149.95 USD
Unit price
per
Sale
Sold out
30 DAY MONEY BACK GUARANTEE
2 day shipping on most orders
Pay in 4 interest-free installments for orders over $50 with
The Artist Tea Set
Limited-edition Jeremyville Artist Teapot, choice of 4 Teacups & 3-tea variety pack
$199.95 USD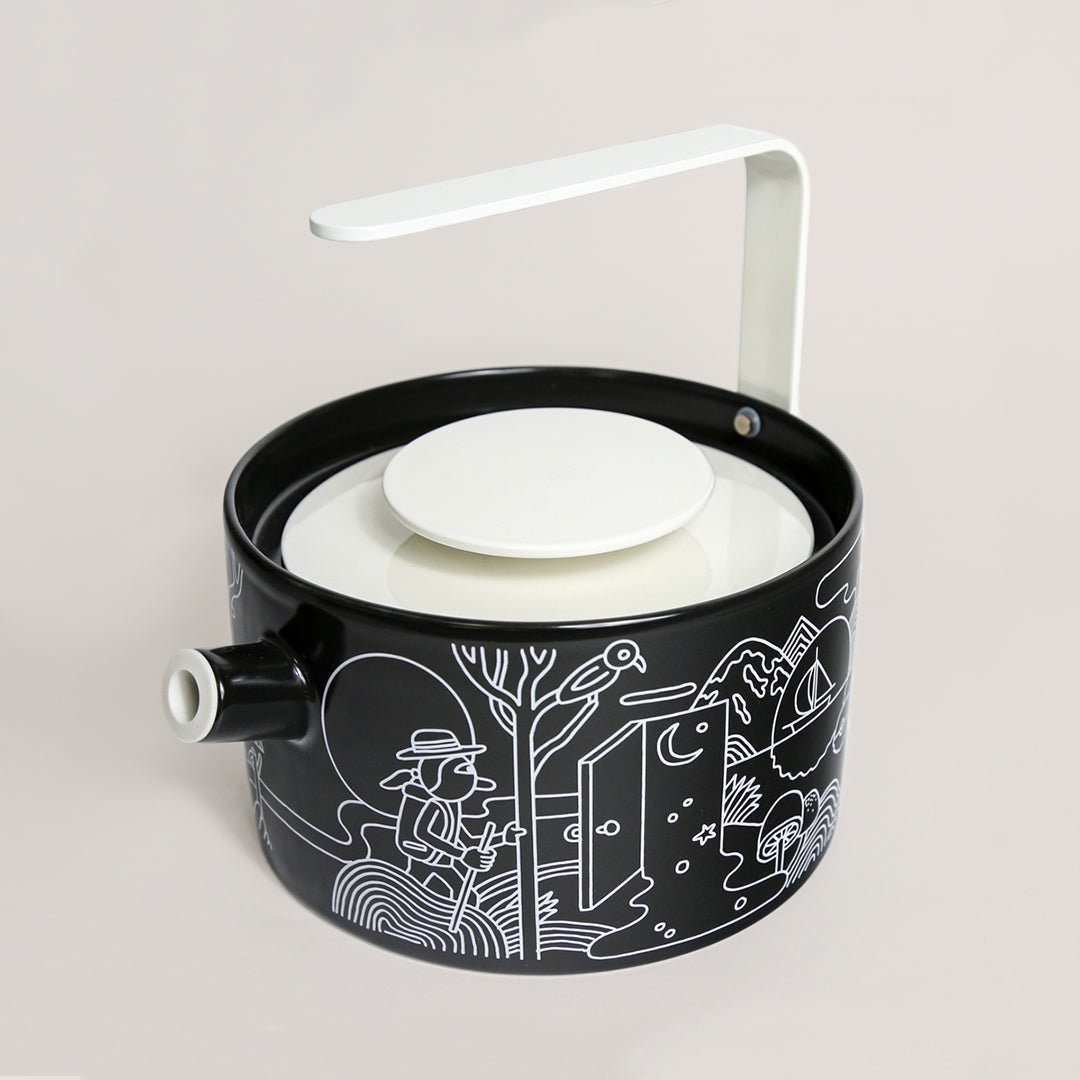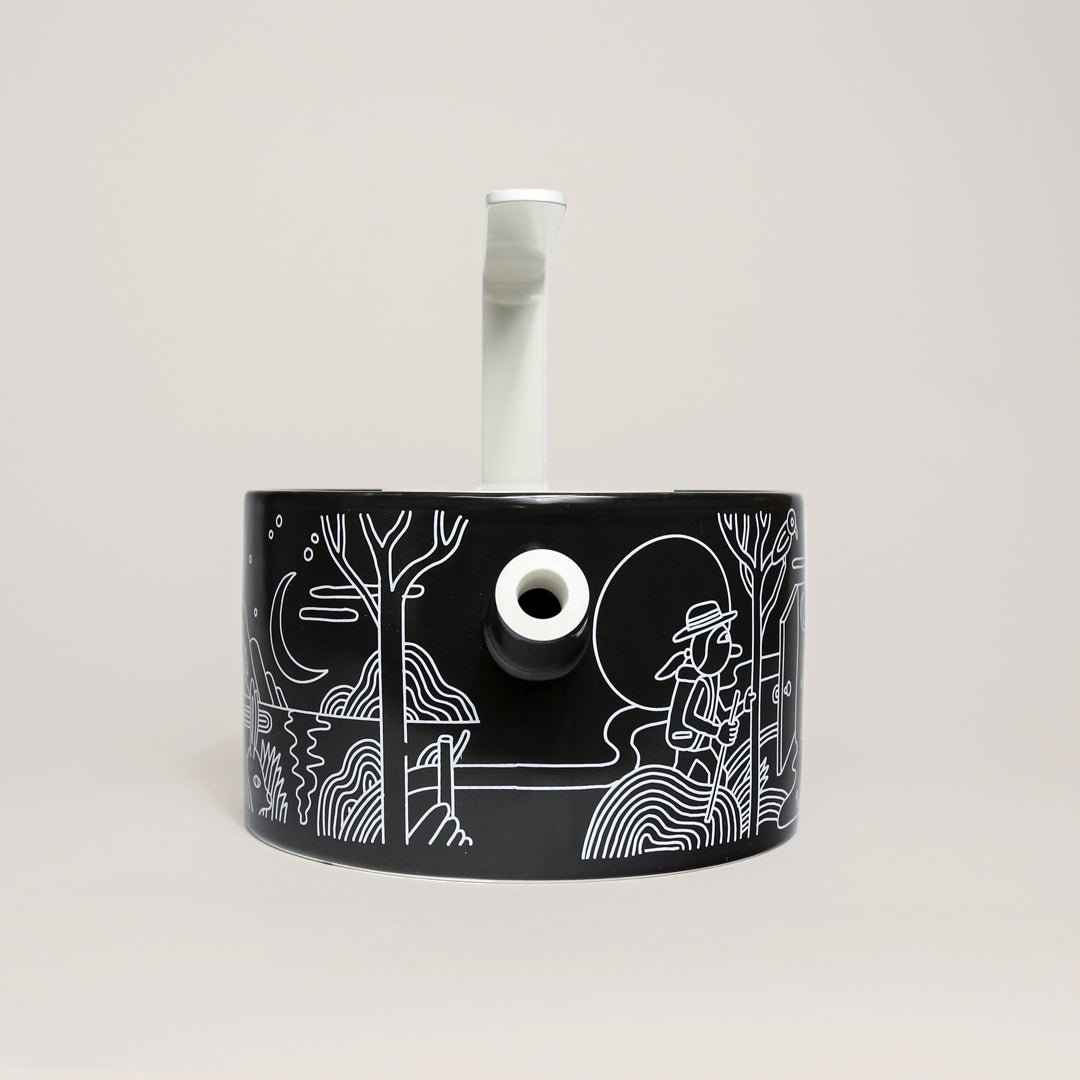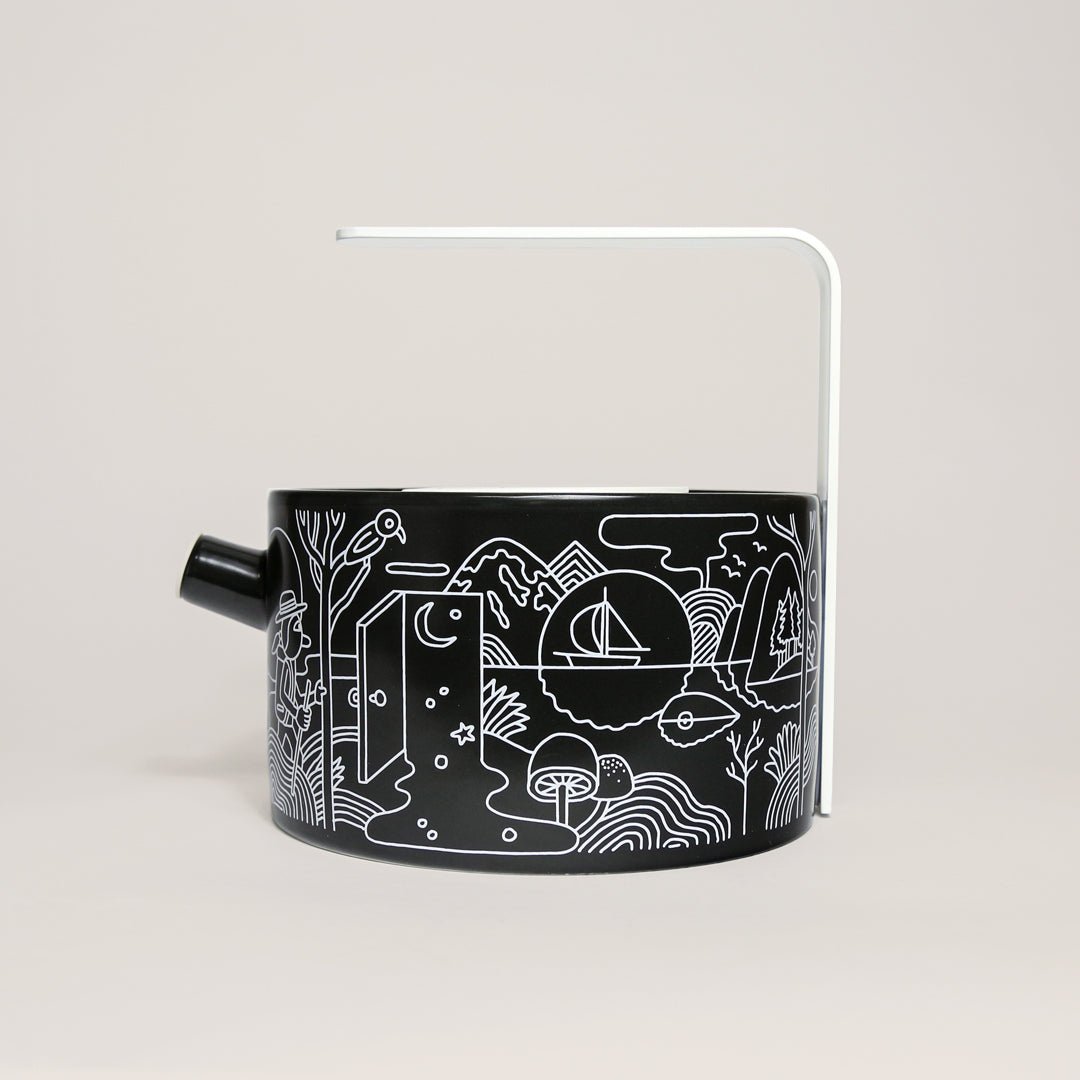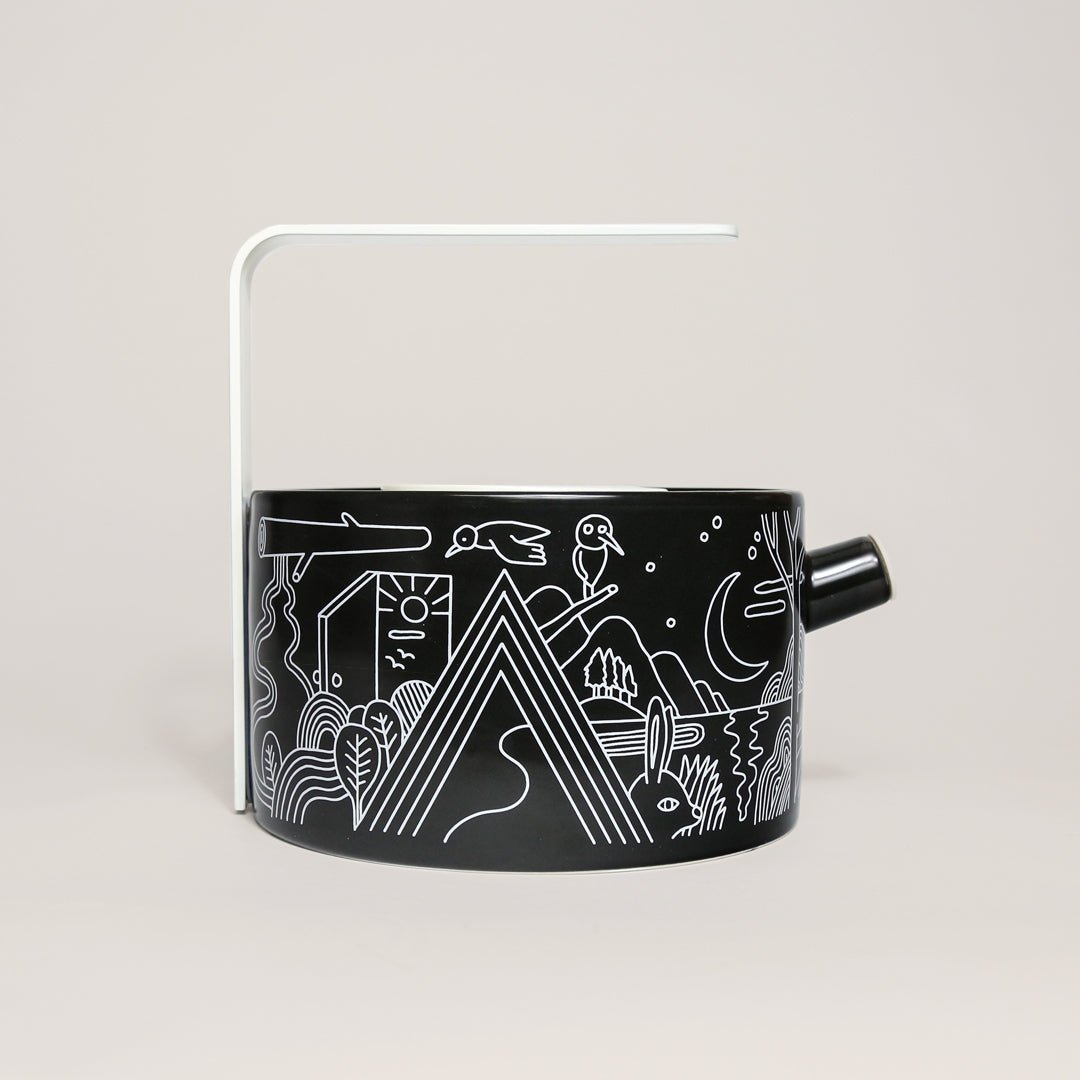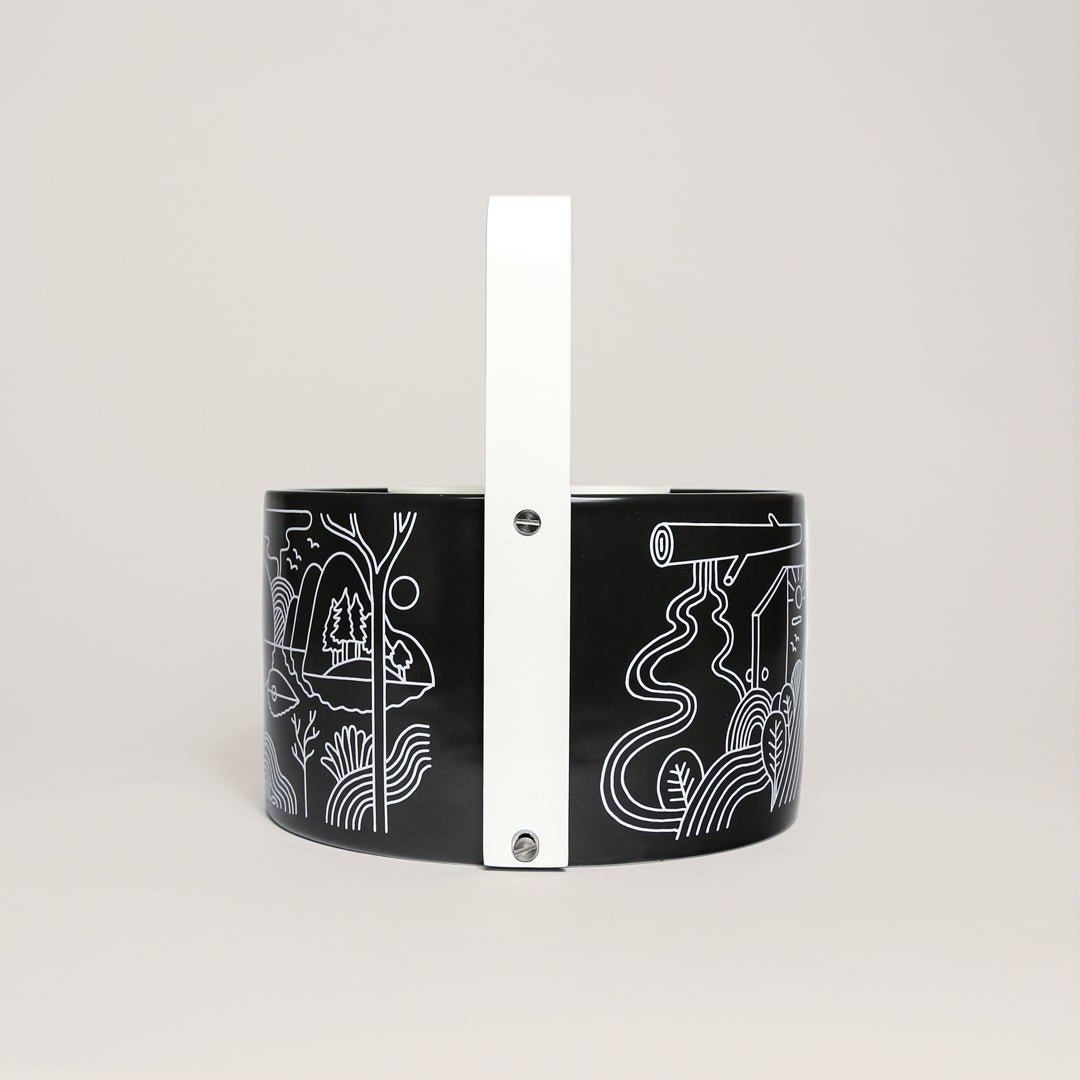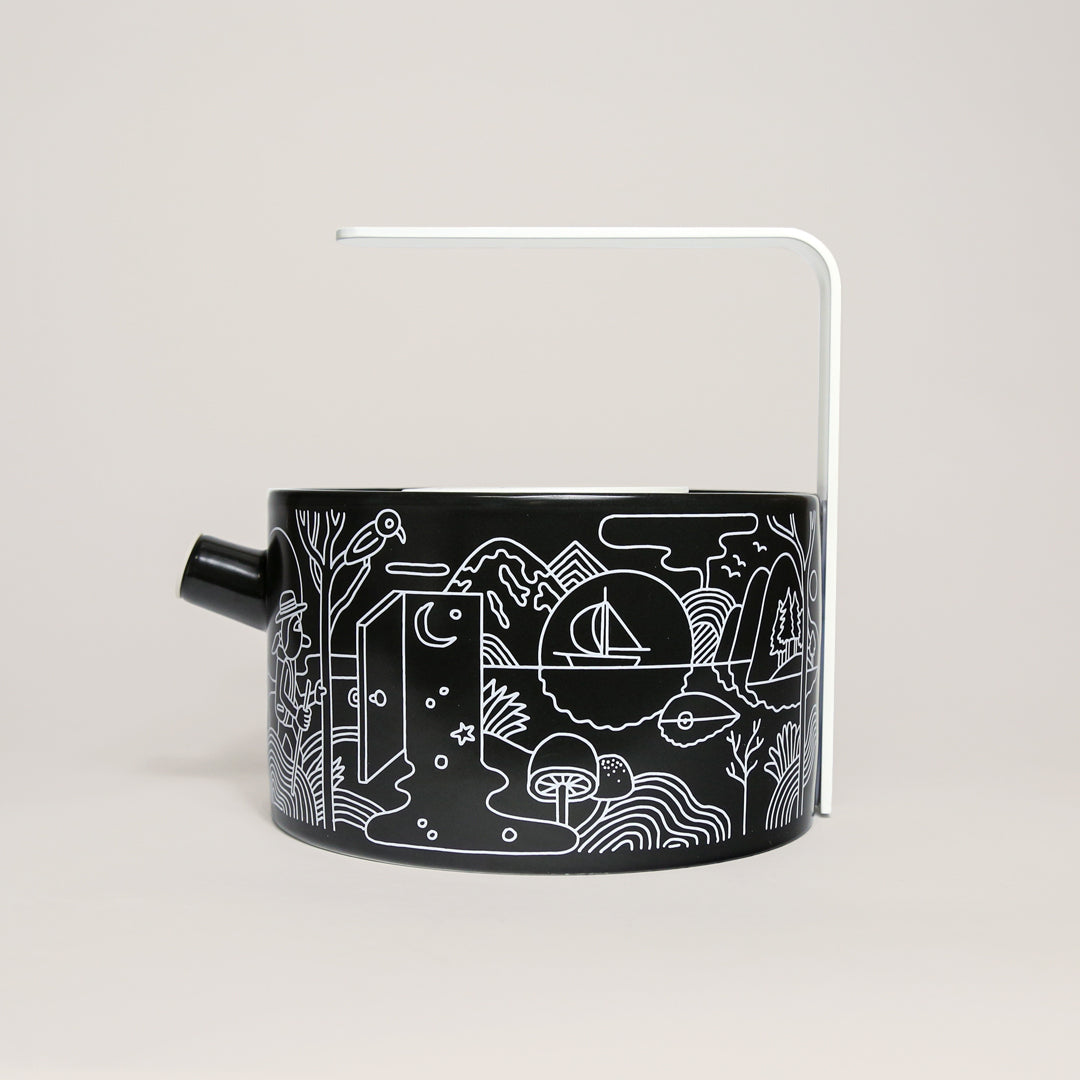 The Details
We teamed up with New York-based artist Jeremyville on this limited-edition release, for a whole new take on the world's coolest teapot. Jeremyville's trademark artwork features a minimalist landscape, following the journey of a traveler through the arc of 24 hours of daily life. A teapot that celebrates the beauty in daily rituals – now that's a game-changer.
KEY FEATURES

✓ Limited-Edition Artist Design
✓ Non-Stovetop Ceramic Teapot
✓ Clever Drip-Proof Spout
✓ Serves 4
✓ Ergonomic Metal Handle
✓ Safe, Securable Lid
✓ Non-Toxic Glaze
✓ Micro-Perforated Stainless Steel Filter
✓ Dishwasher Safe
⚠️ DO NOT PLACE ON ANY HEATING ELEMENT
HOW TO USE

1. Remove the lid from the Large Teapot.
2. Add tea leaves and pour over with hot water.
3. Replace the lid and let tea steep.
4. Pour your tea through the spout into your Firebelly Teacup.
5. Easily remove the basket filter for cleaning.