Wise Sherpa
High-mountain black tea with sweet honey notes.
Provides smooth, sustained energy.
Crafted with 100% pure ingredients. No added sugar, flavorings, preservatives, or anything else.
Antioxidants protect cells and aid longterm wellness.
Makes 30-35 cups.
Regular price
Sale price
$24.95 USD
Unit price
per
Sale
Sold out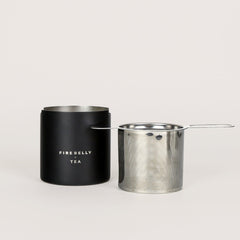 Tea Strainer
1 universal Tea Strainer with resting cup
$19.95 USD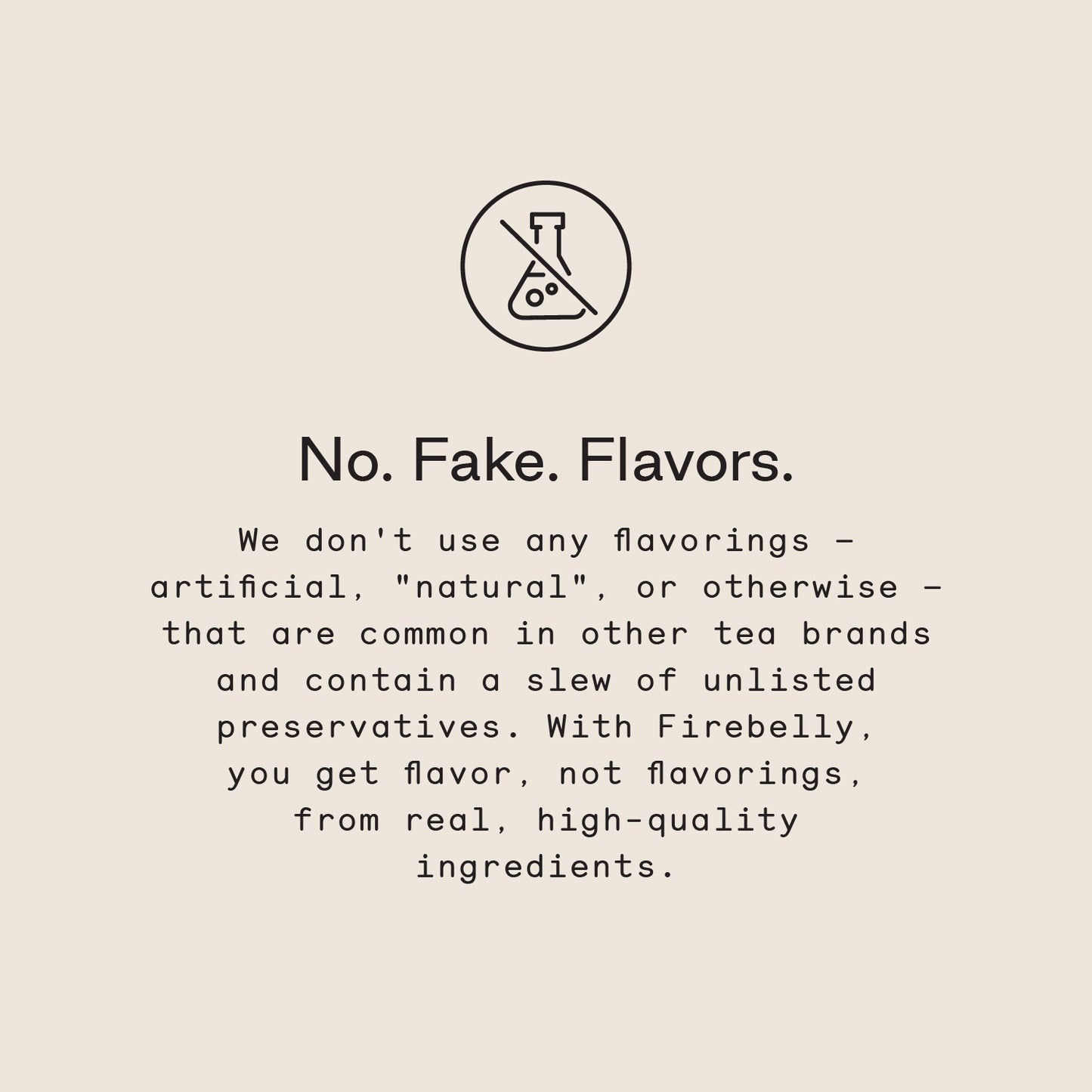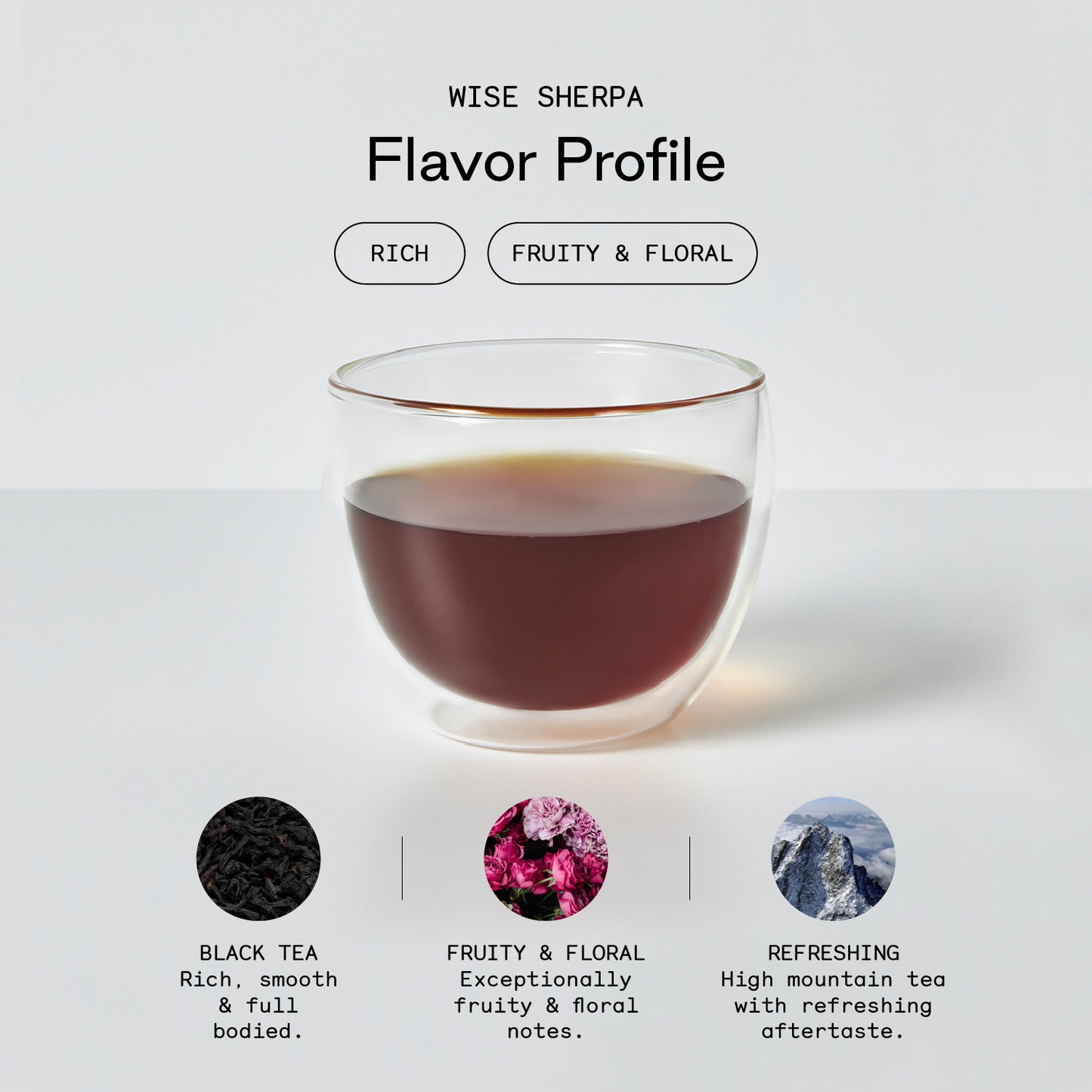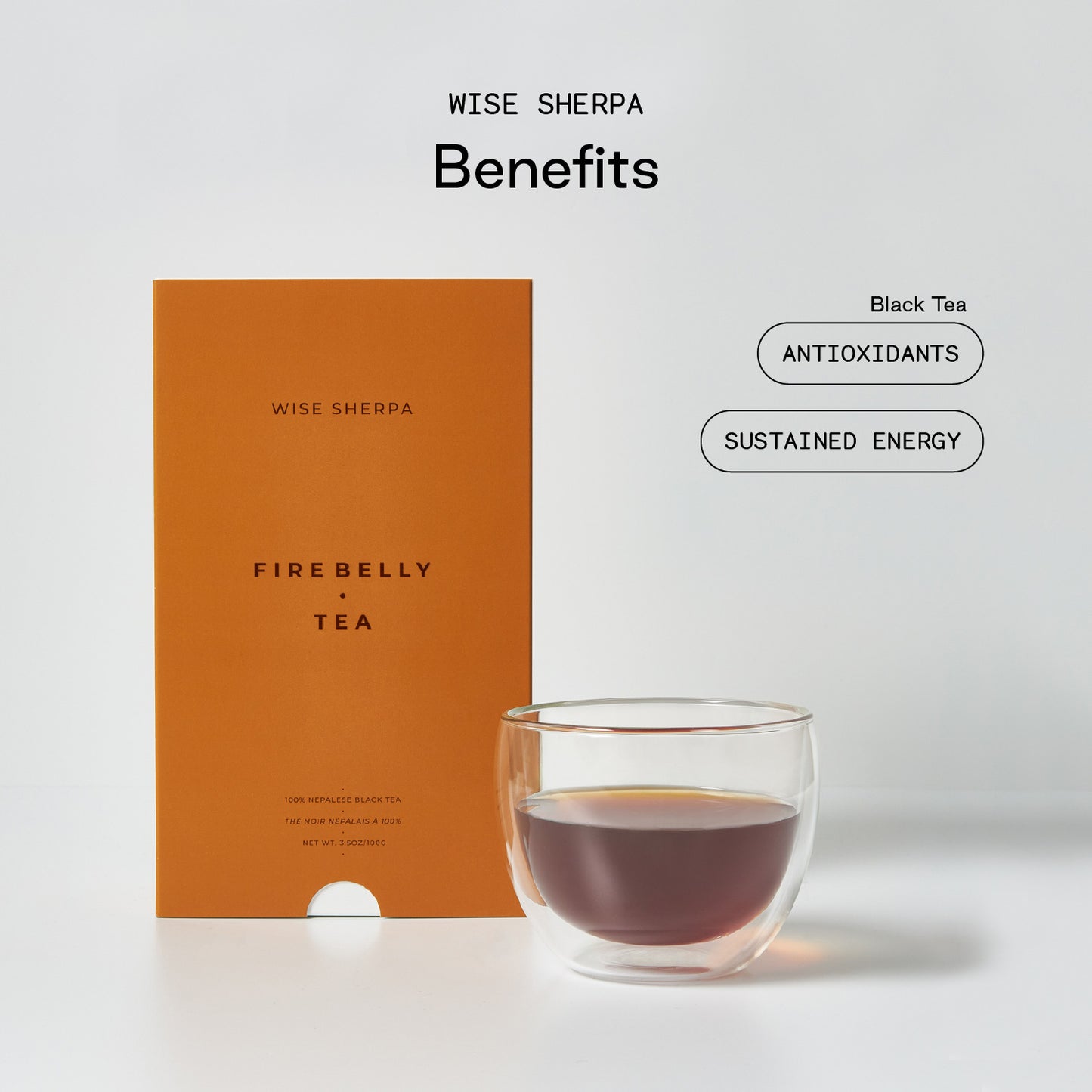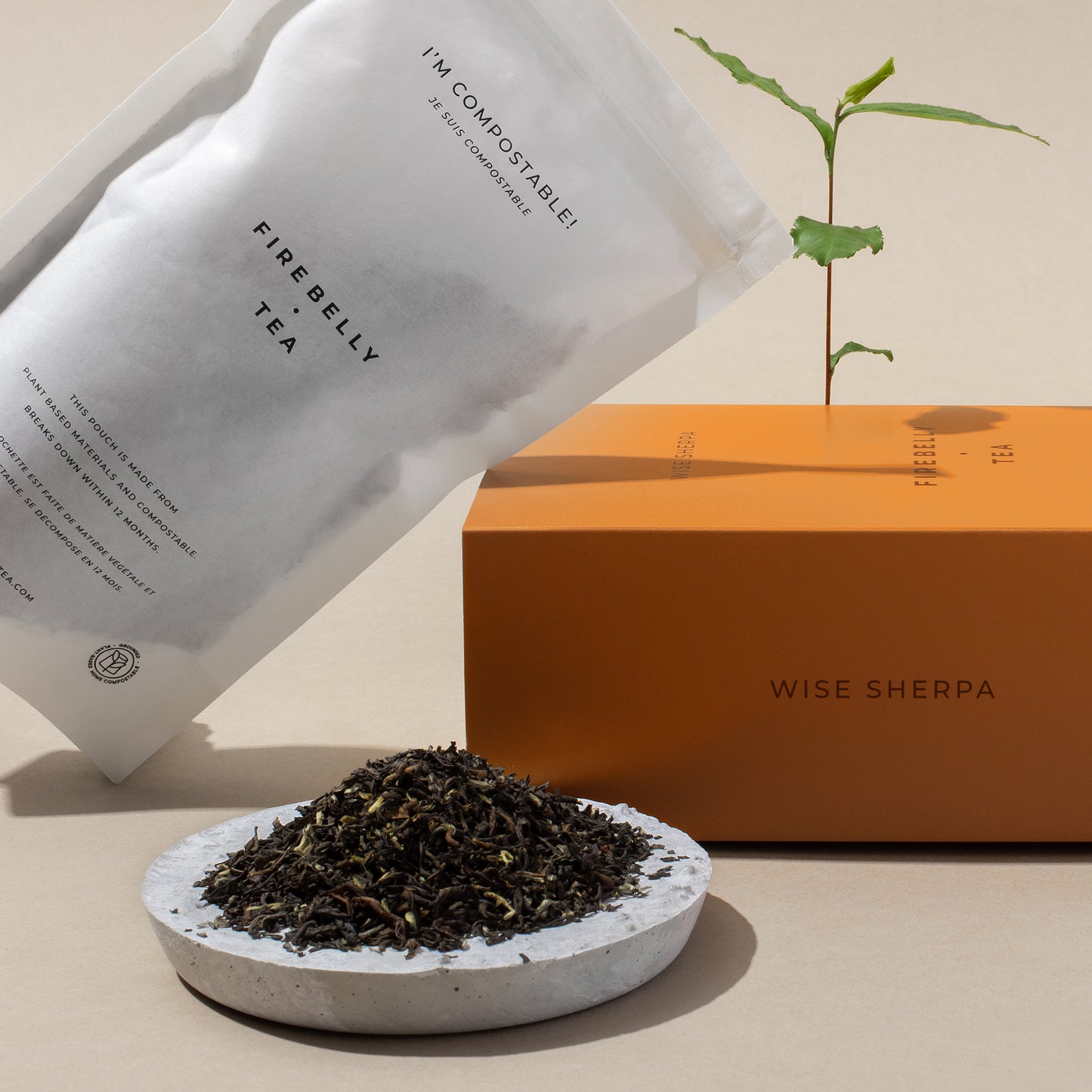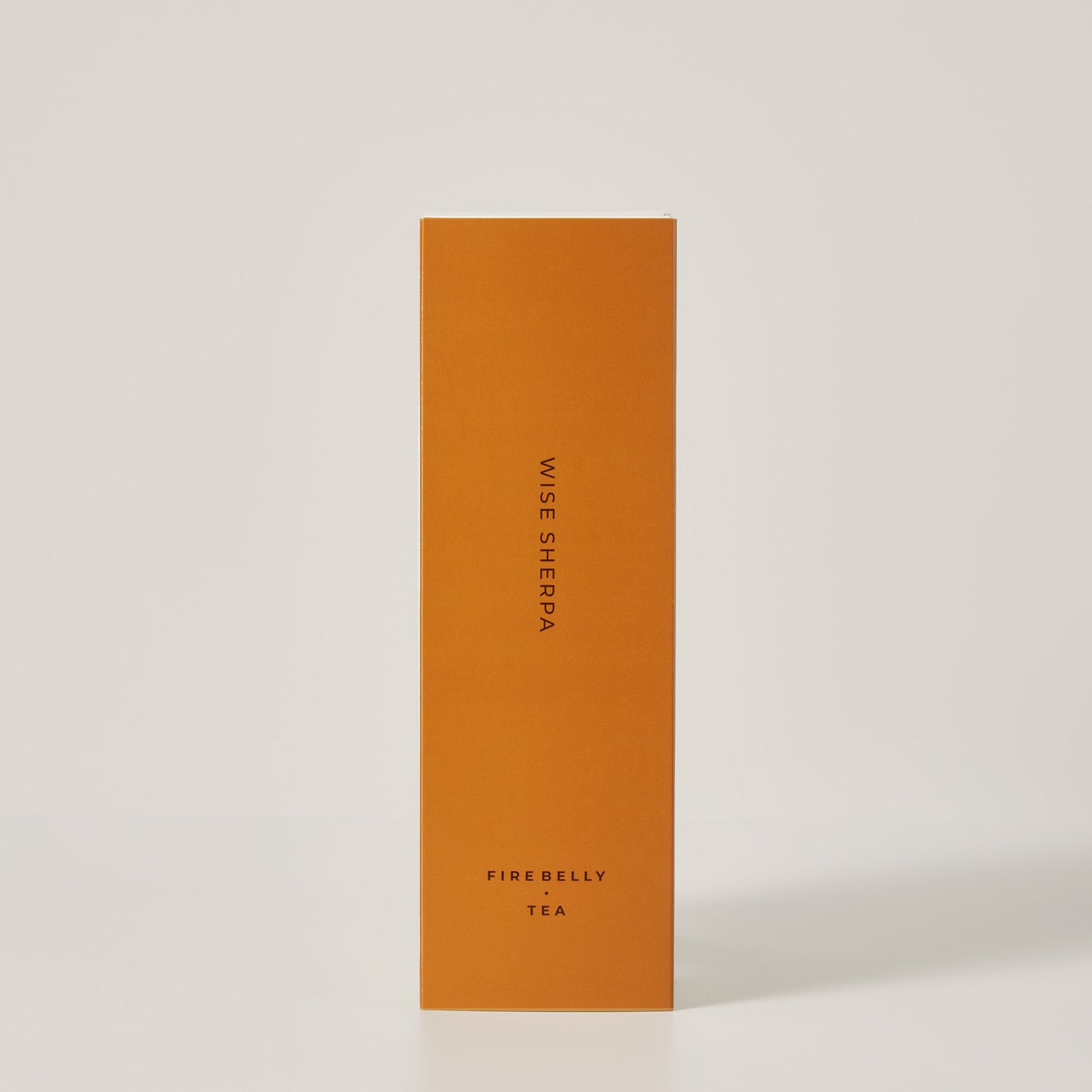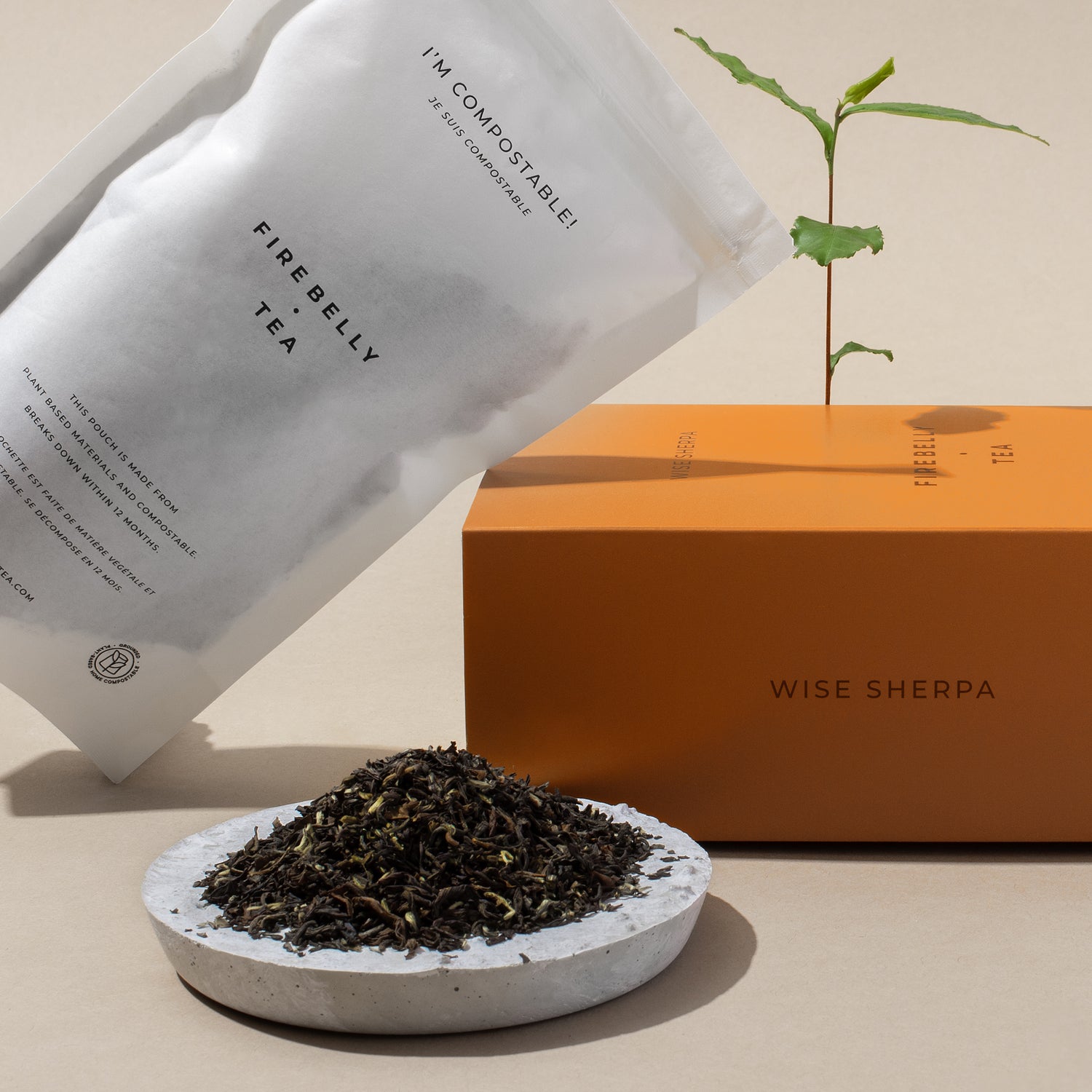 Collapsible content
The Details
A high mountain tea was top priority for us, and this one comes with an elevated taste. Our Nepalese tea is aromatic, as expected, but also smoother than most with a hint of wild honey. It leans heavily towards the floral and fruity notes, with an excellent refreshing aftertaste.
INGREDIENTS

100% Nepalese Black Tea. | 3.5oz - 100g
BENEFITS

✓ Black tea contains antioxidants, including polyphenols and flavonoids, to help prevent cell damage.
✓ Caffeine to give you, your chakra, and your aura a boost of energy.
How To Steep

HOT
1. Add 1 tbsp. of Wise Sherpa to your Firebelly Tea Strainer.
2. Pour slightly below boiling water (90˚C/195˚F) over your leaves.
3. Steep for 4-5 minutes.
4. Remove your strainer and enjoy the perfect cup.

ICED
1. Follow all of the HOT steps but use 2 tbsp. of Wise Sherpa.
2. Pour over ice.
30-Day Money-Back Guarantee

Feel great about your purchase knowing it's risk-free. If you have any questions or concerns when you receive your order, just contact us within 30 days.
Certified Organic
Sustained Energy
No Flavorings
Packed With Antioxidants
Compostable Pouch