Internal Combustion
Caffeine-free herbal tea with real ginger, fennel, and chili.
Ginger aids digestion. Fennel relaxes muscles and is a natural anti-inflammatory.
Crafted with 100% pure ingredients. No added sugar, flavorings, preservatives, or anything else.
Chili adds a sinus-clearing kick.
Makes 30-35 cups.
Downers
3 herbal infusions to help you relax and get some shut-eye
$18.95 USD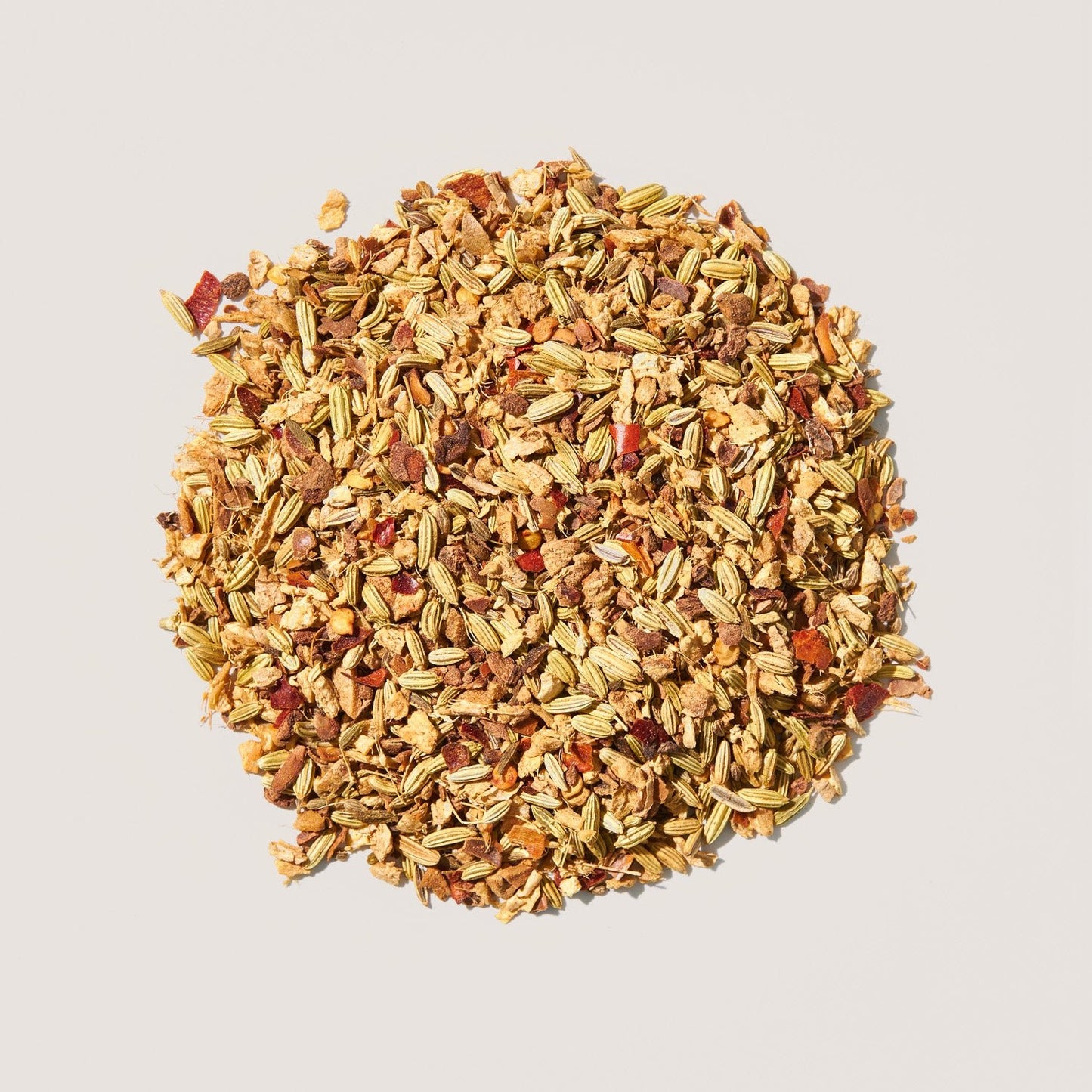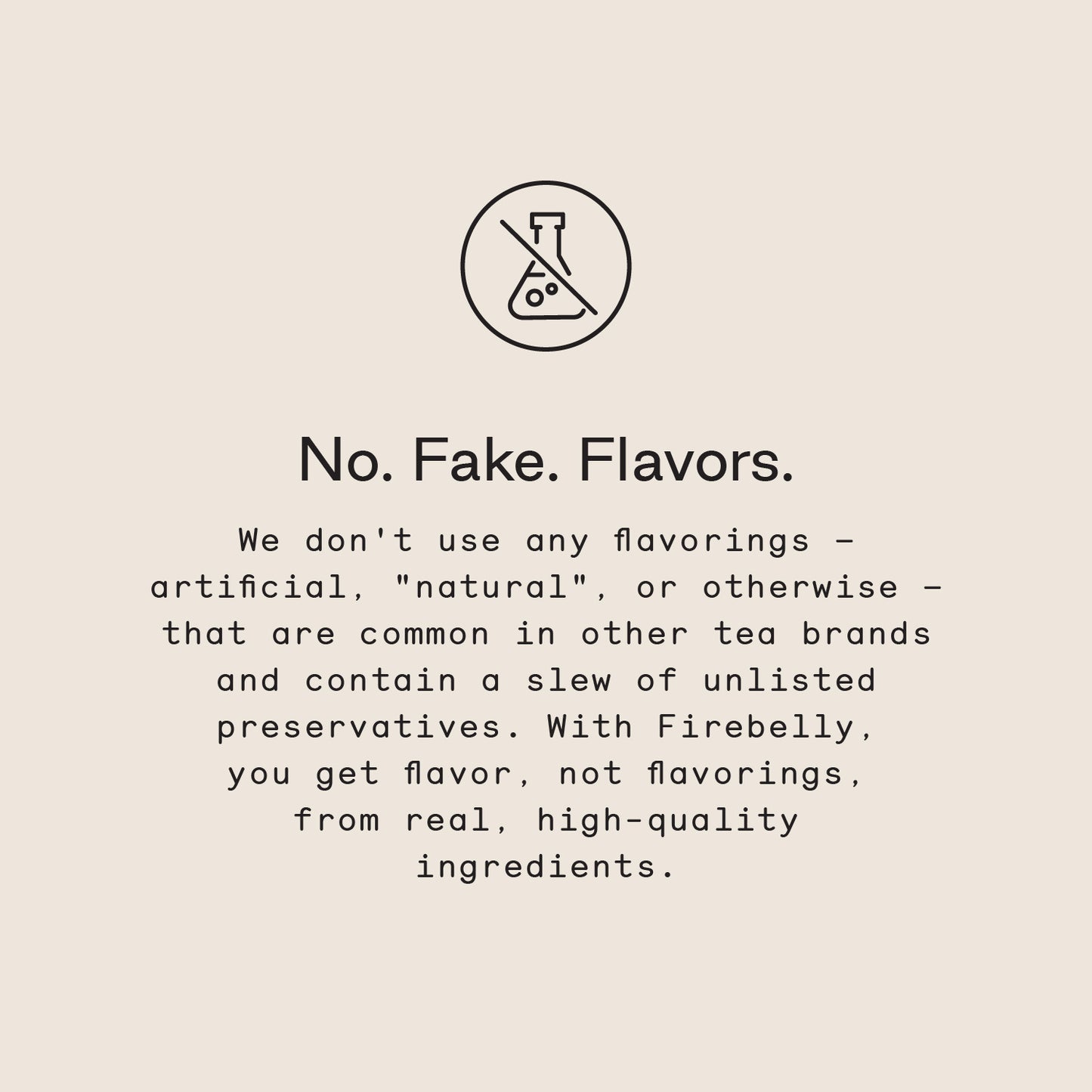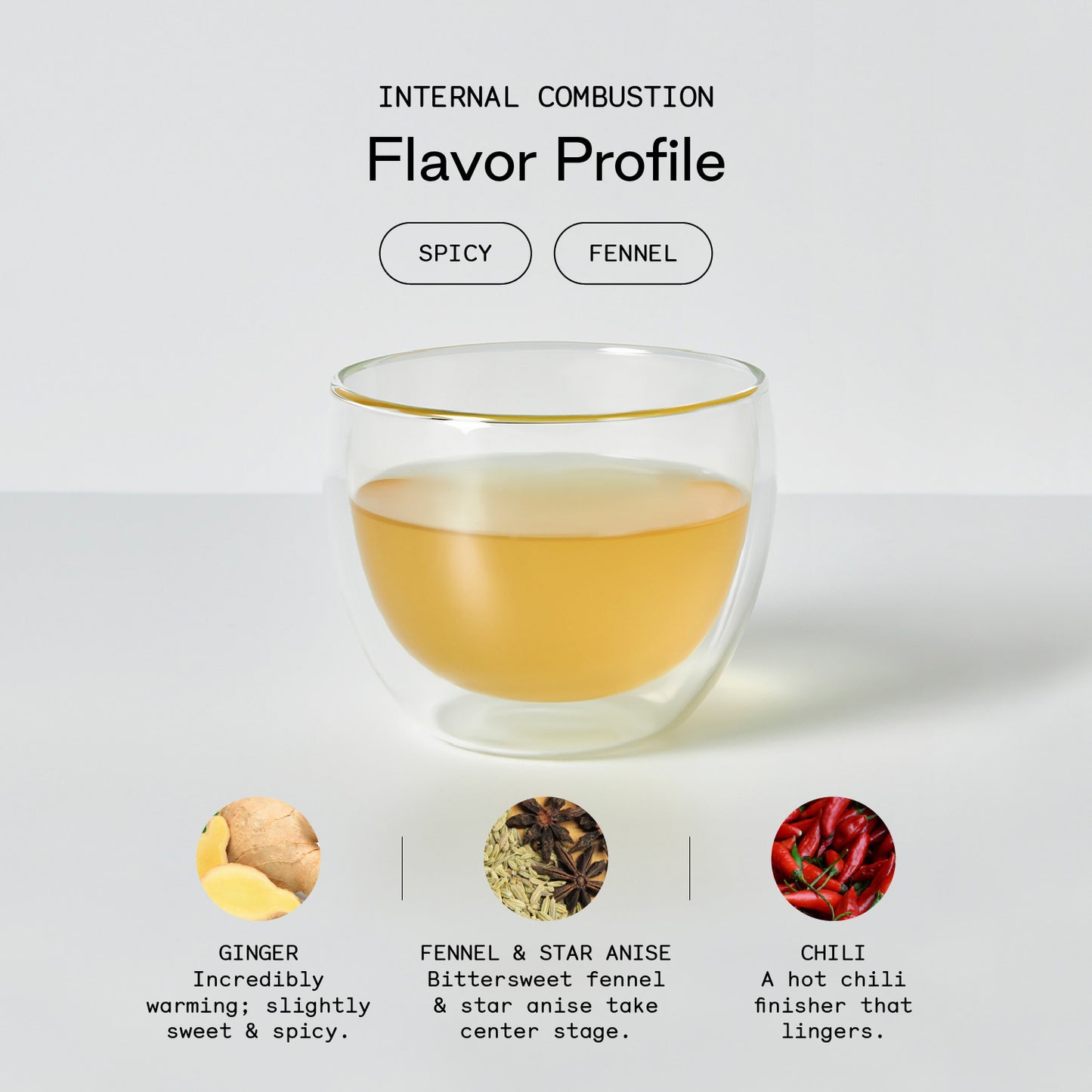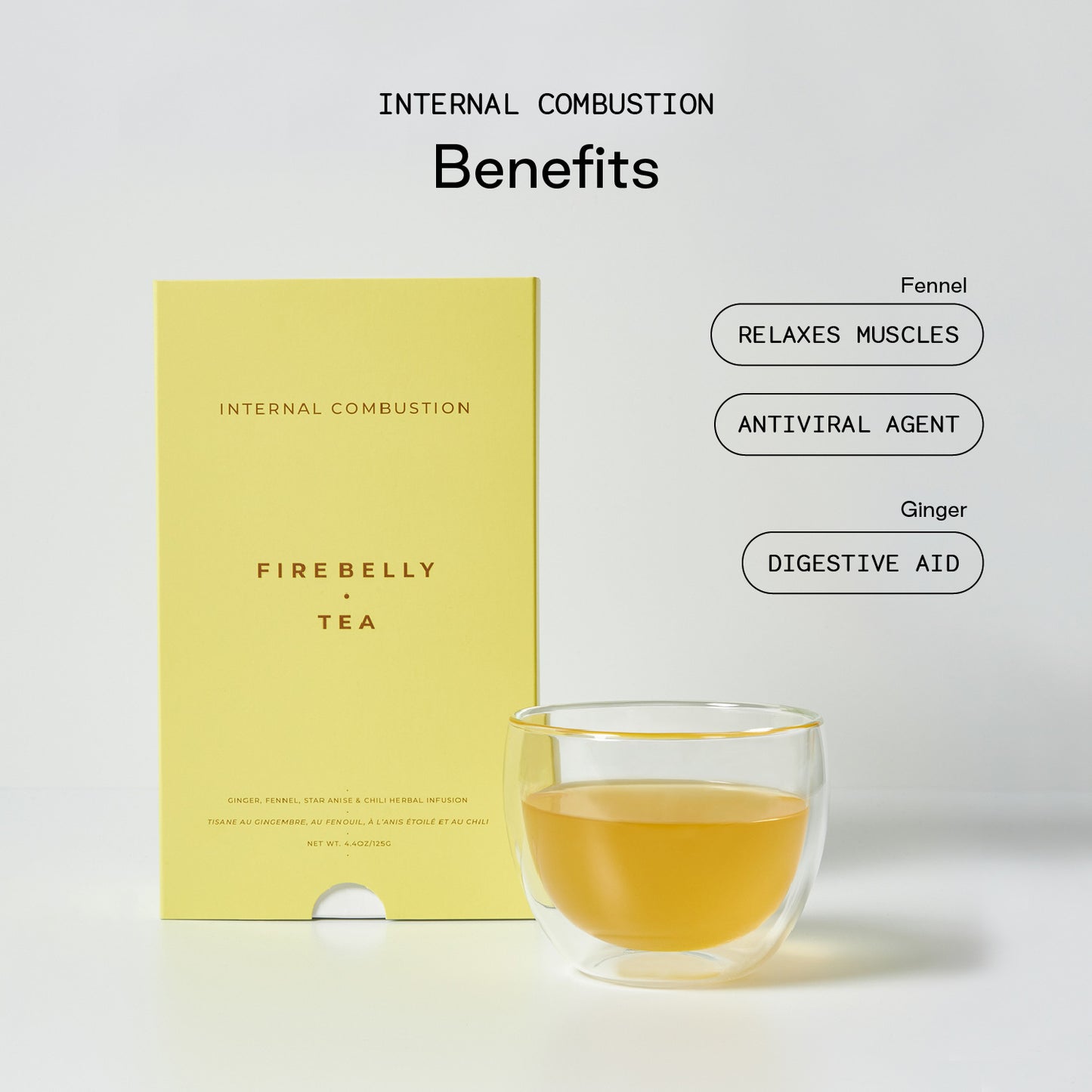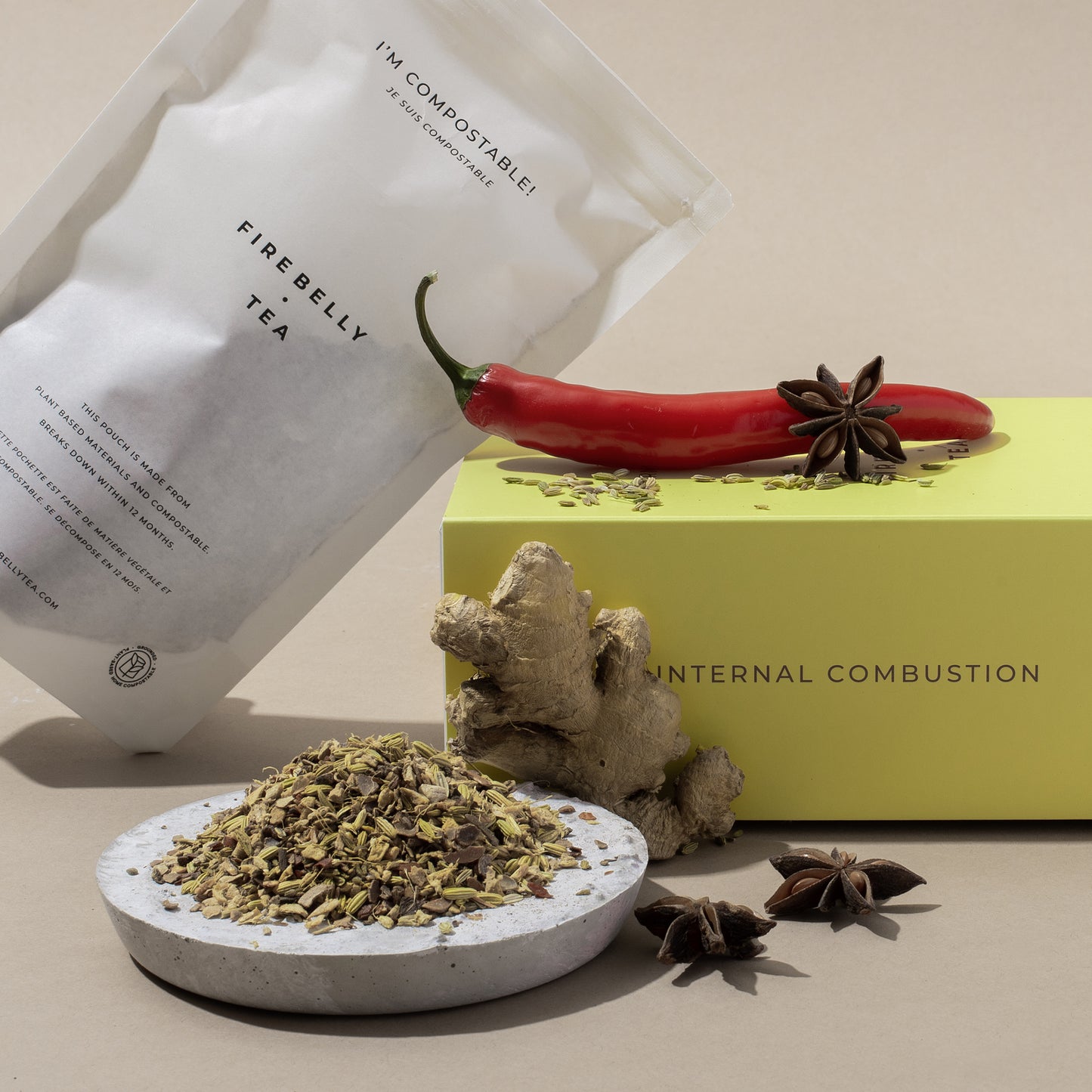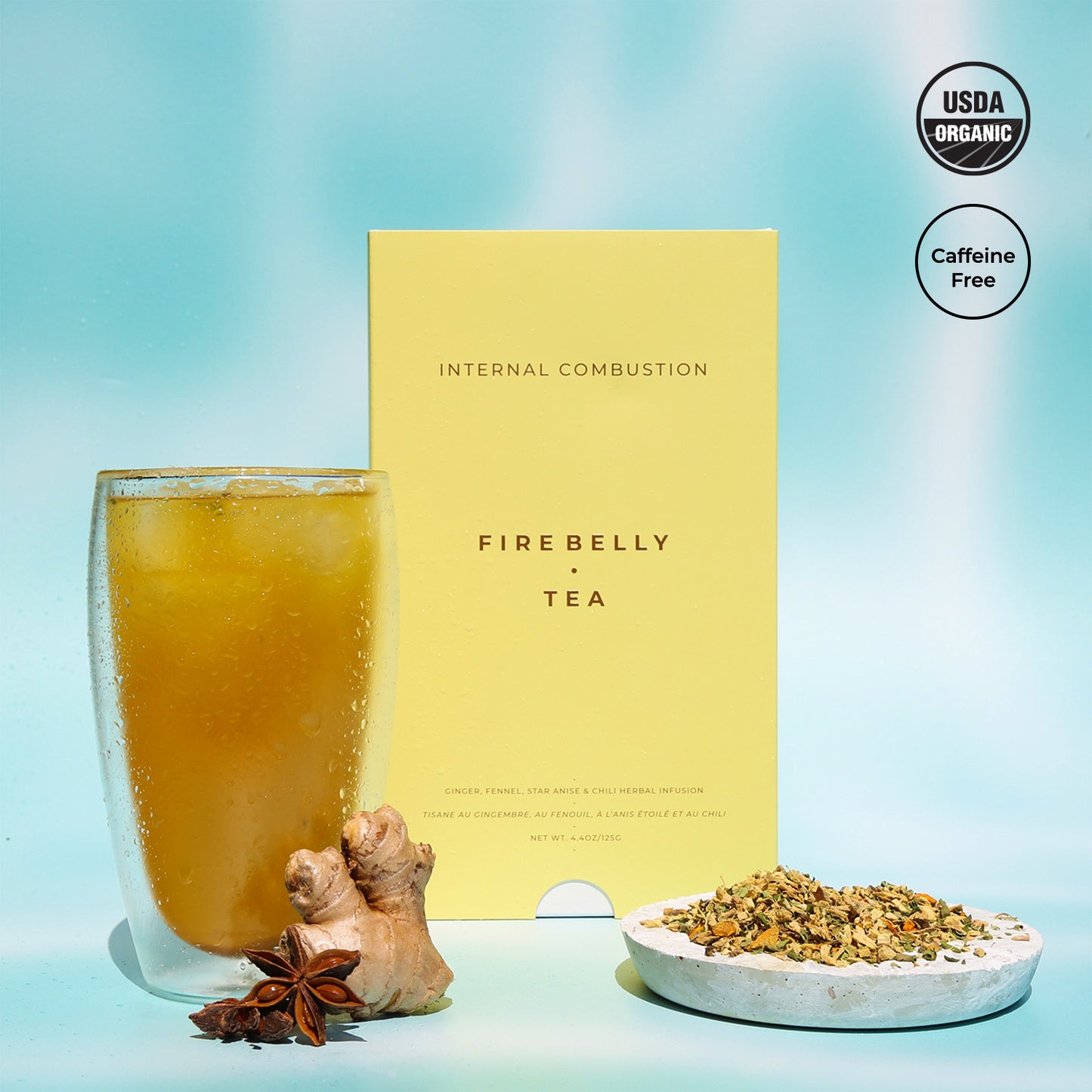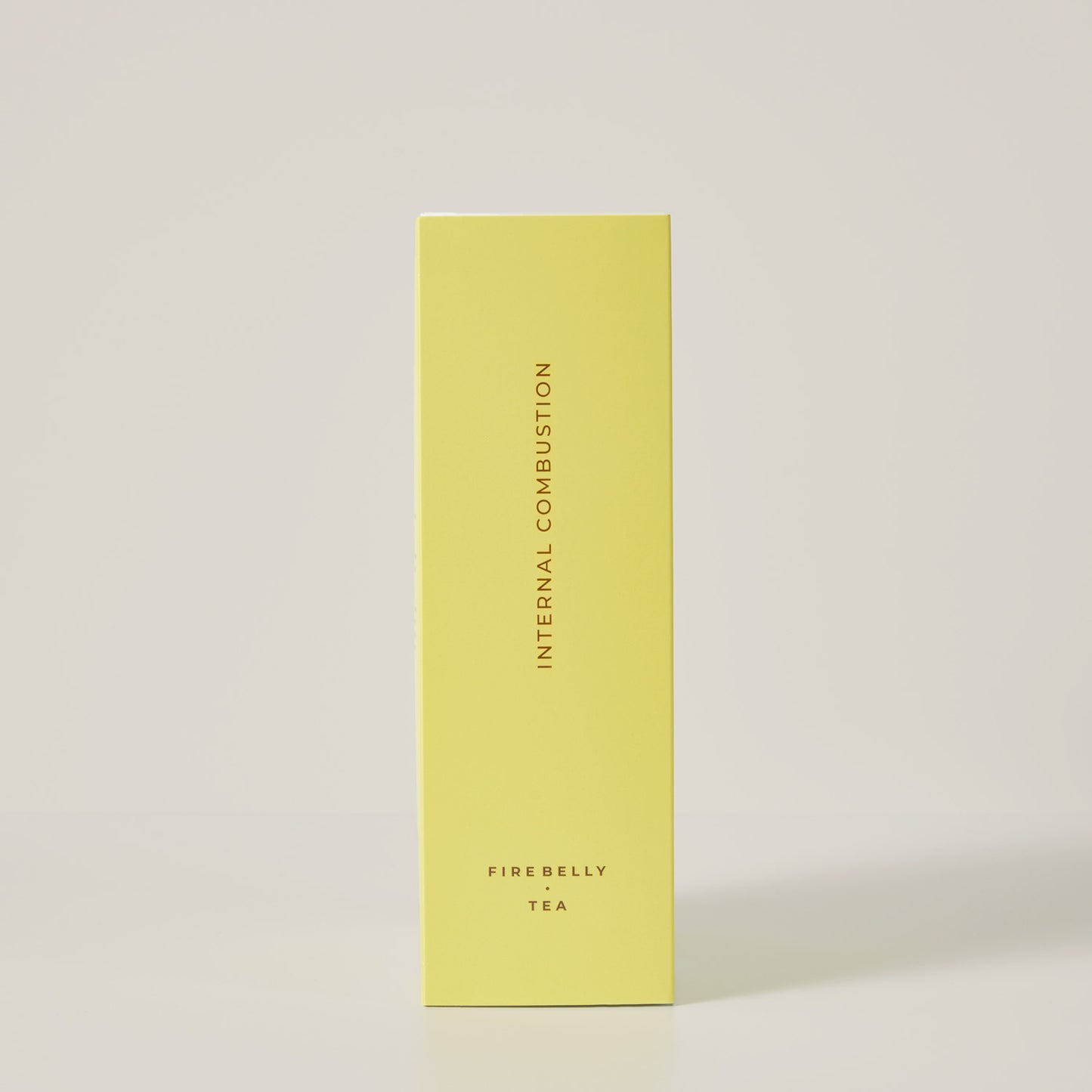 Collapsible content
The Details
Meet our twist on a classic digestive tea, with a spicy kicker. This tea has a long-lasting afterlife thanks to its sweet and spicy fennel, anise, and chili combo.
INGREDIENTS

Ginger, Star Anise, Fennel, Anise, Chili. | 4.4oz - 125g
BENEFITS

✓ Fennel is an antimicrobial and antiviral agent.
✓ Fennel can help with digestive issues.
✓ Fennel helps to relax the muscles and can help lower stress levels.
✓ Ginger is reputed to help eliminate excess gas from the digestive system. Your loved ones will be so pleased.
How To Steep

HOT
1. Add 1 tbsp. of Internal Combustion to your Firebelly Tea Strainer.
2. Pour slightly below boiling water (90˚C/195˚F) over your leaves.
3. Steep for 5-7 minutes.
4. Remove your strainer and enjoy the perfect cup.

ICED
1. Follow all of the HOT steps but use 2 tbsp. of Internal Combustion.
2. Pour over ice.
30-day Money-Back Guarantee

Feel great about your purchase knowing it's risk-free. If you have any questions or concerns when you receive your order, just contact us within 30 days.
Certified Organic
Caffeine Free
Real Ingredients
Great For Digestion
Compostable Pouch