Big Red
Rare Chinese tea famous for complex flavors and aromas.
Provides smooth, sustained energy.
Crafted with 100% pure ingredients. No added sugar, flavorings, preservatives, or anything else.
Antioxidants protect cells and reduce inflammation.
Makes 20-25 cups.
Regular price
Sale price
$29.95 USD
Unit price
per
Sale
Sold out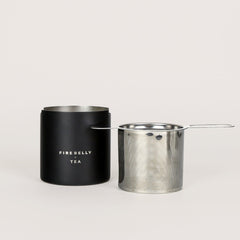 Tea Strainer
1 universal Tea Strainer with resting cup
$19.95 USD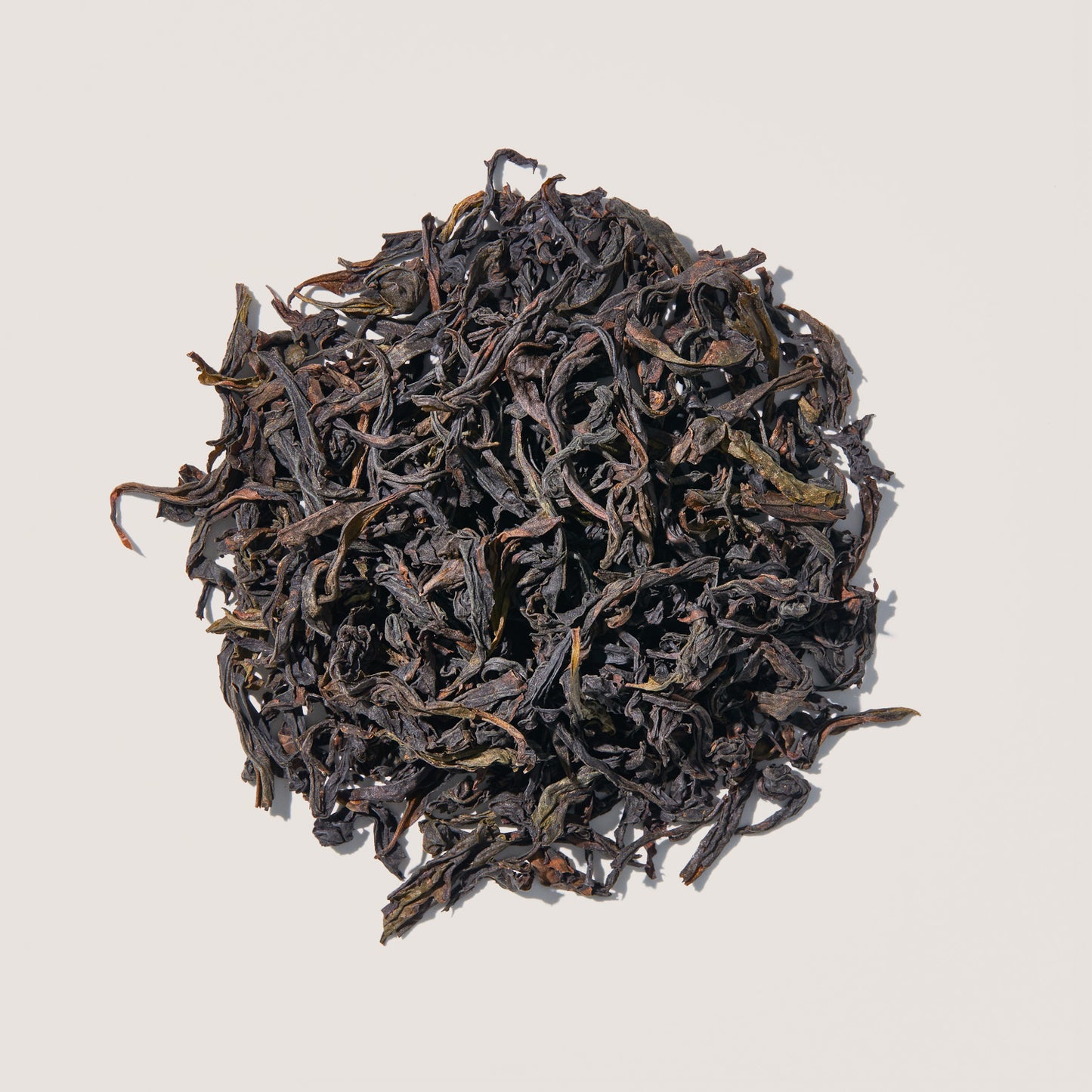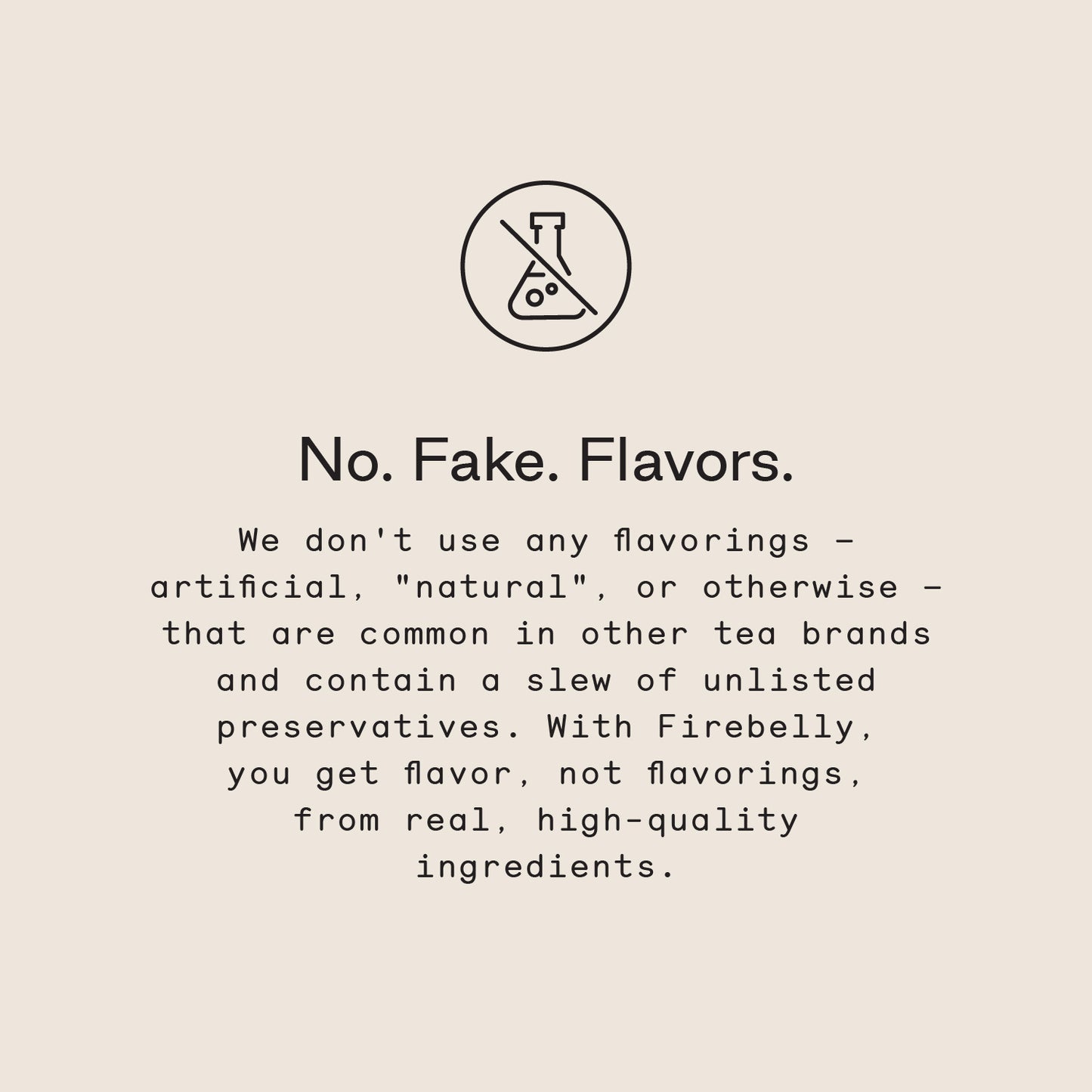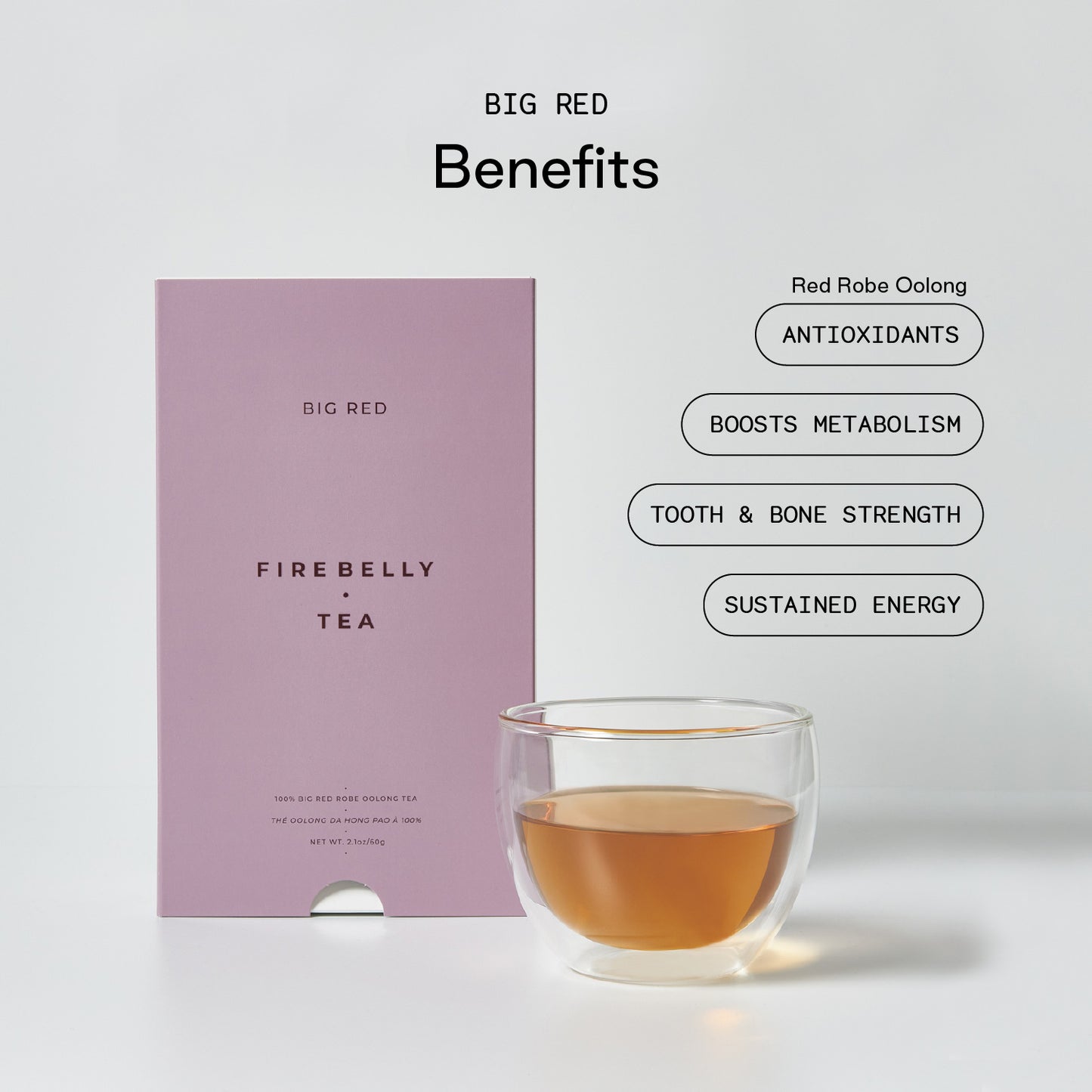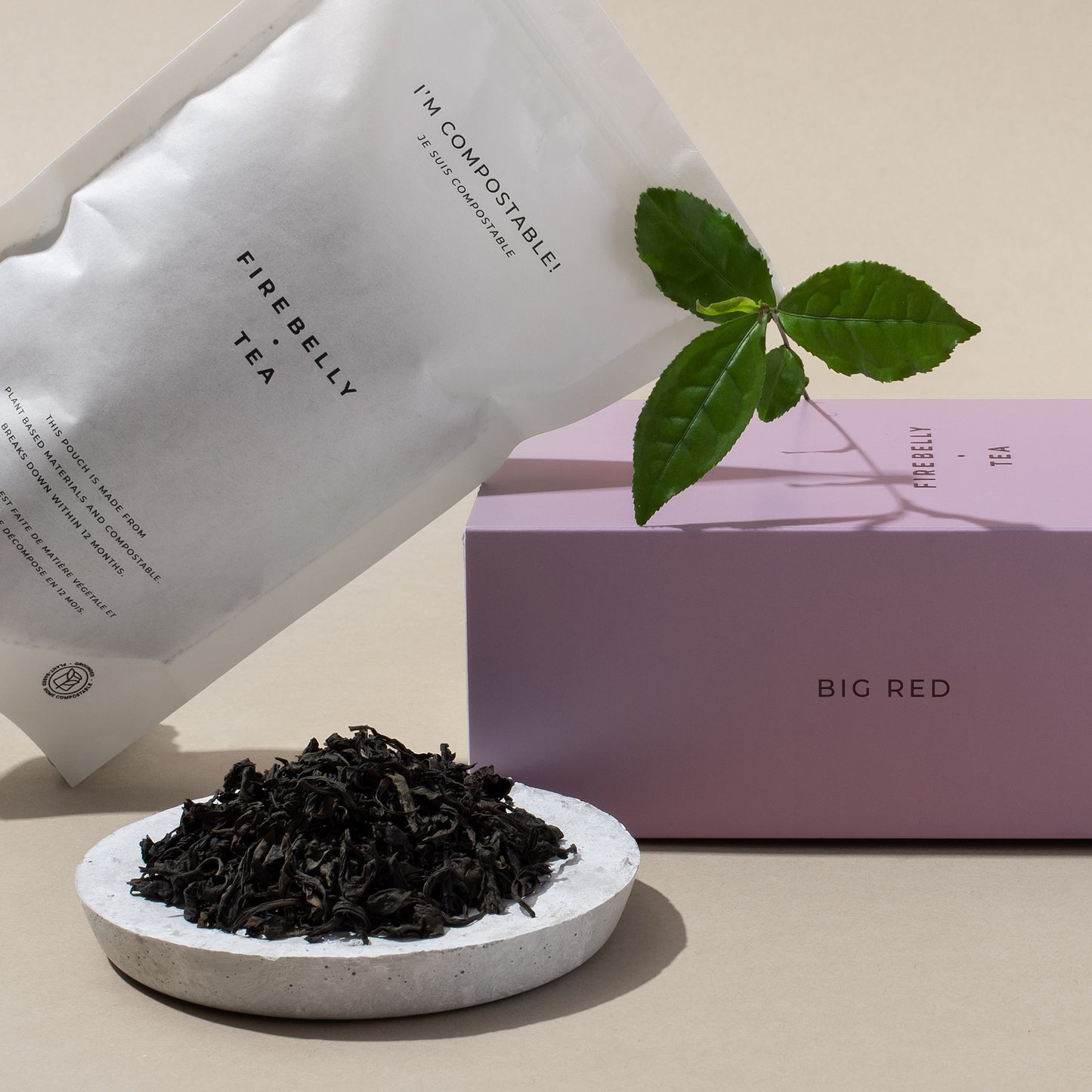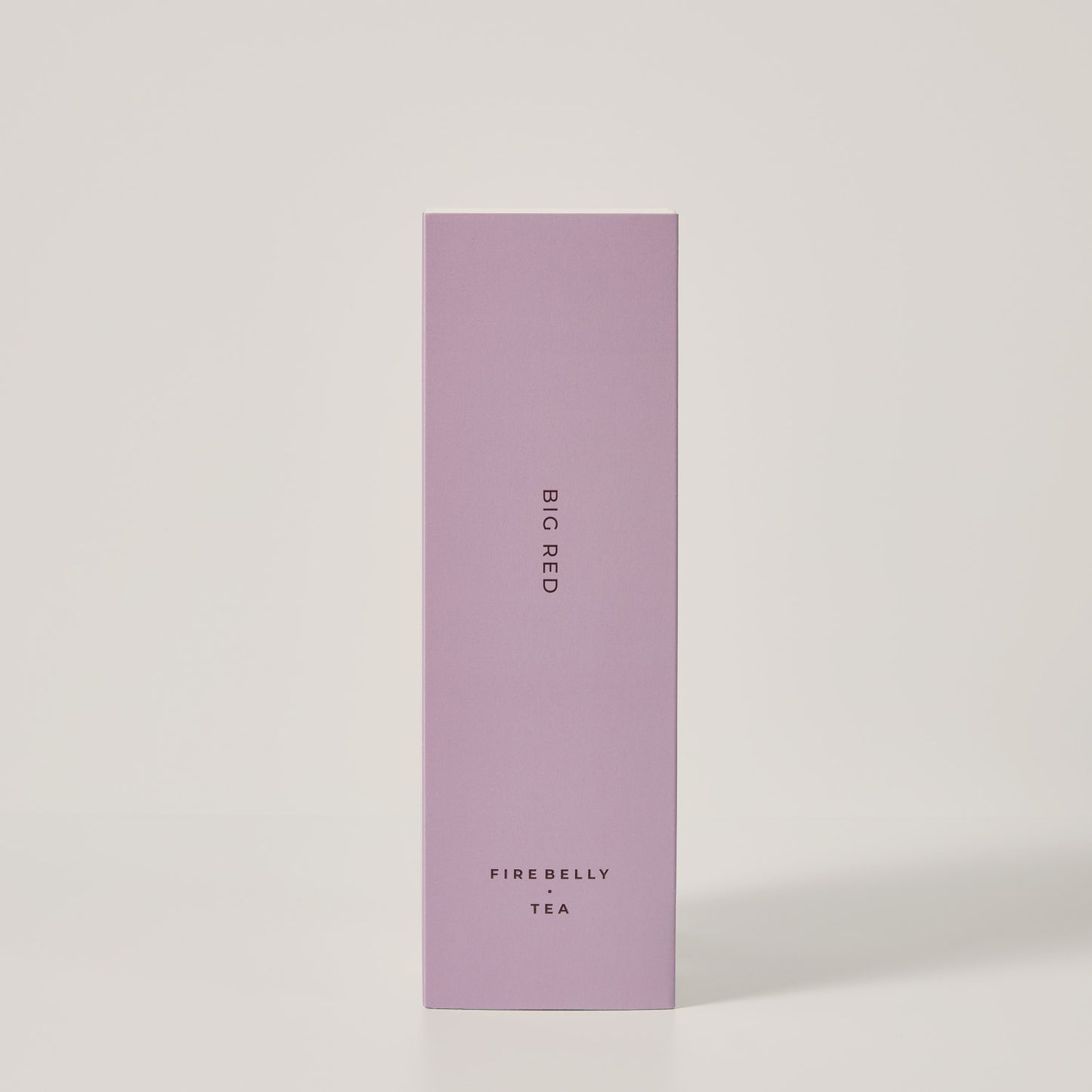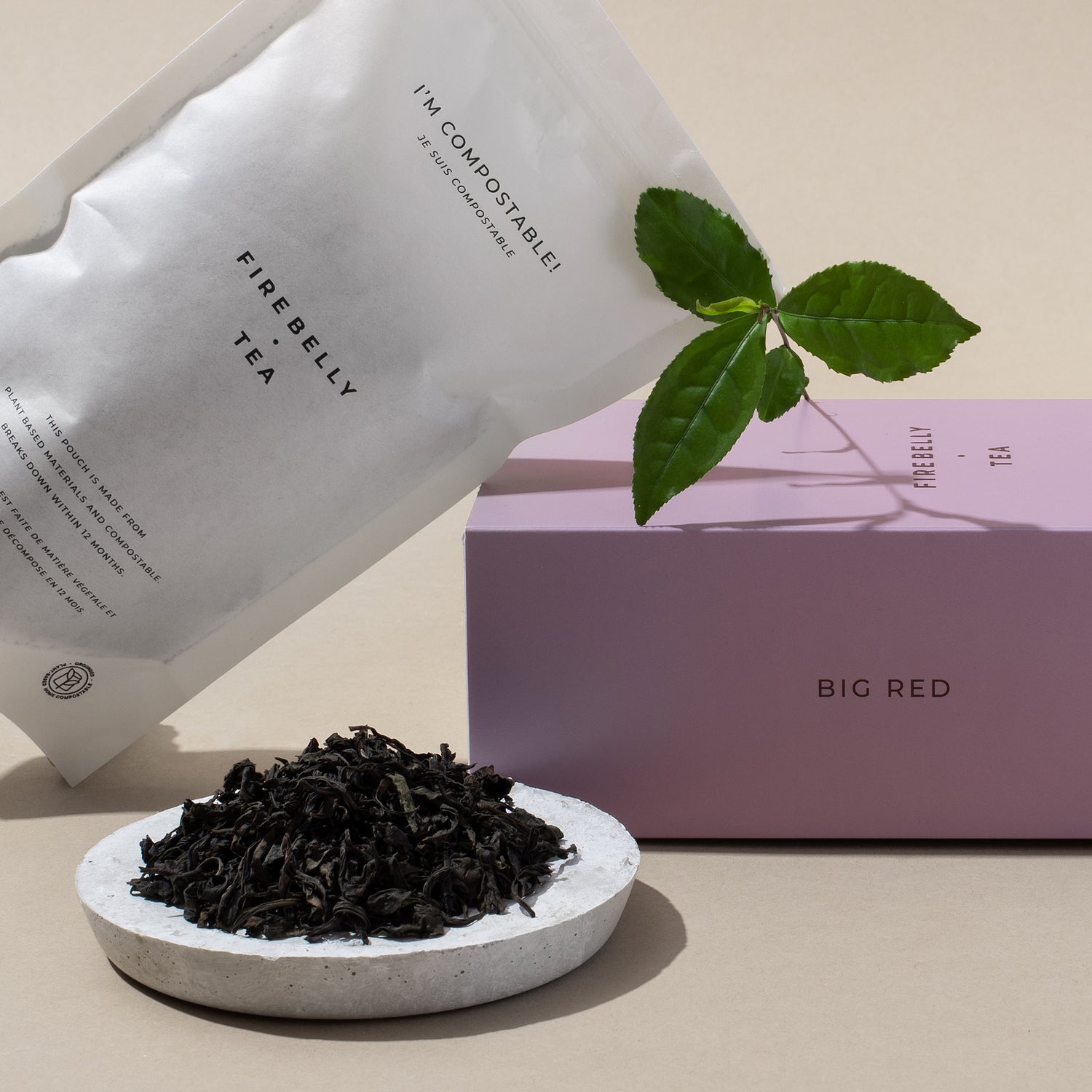 Collapsible content
The Details
Every year, we search out a Big Red Robe that has those incredibly complex aromas and flavor profiles the tea type is famous for. This selection has everything we would want in a Big Red Robe, and is just the right amount of roasty. One of China's finest, this is a rare and wonderful find.
INGREDIENTS

100% Big Red Robe Chinese Oolong Tea. | 2.1oz - 60g
BENEFITS

✓ Oolong tea provides a smooth boost of energy.
✓ Oolong tea may boost metabolism and increase the number of calories your body burns.
✓ Oolong tea contains antioxidants that may improve heart health.
✓ Oolong tea promotes tooth and bone strength.
How To Steep

You can get 3-4 steeps out of oolong teas.

1. Add 1 tbsp. of Big Red to your Firebelly Tea Strainer.
2. Pour slightly below boiling water (90˚C/195˚F) over your leaves.
3. Use the following steep times in succession: 3 minutes (1st steep), 4 minutes (2nd steep), 6 minutes (3rd steep), 8 minutes (4th steep).
If you only want one steep out of the leaves, steep for 5-6 minutes.
4. Remove your strainer after each steep and enjoy the perfect cup.
30-Day Money-Back Guarantee

Feel great about your purchase knowing it's risk-free. If you have any questions or concerns when you receive your order, just contact us within 30 days.
Certified Organic
Sustained Energy
No Flavorings
Packed With Antioxidants
Compostable Pouch