A Breath of Fresh Air
Caffeine-free herbal tea with peppermint and eucalyptus.
Eucalyptus is a natural anti-inflammatory.
Peppermint aids digestion.
Crafted with 100% pure ingredients. No added sugar, flavorings, preservatives, or anything else.
Makes 25-30 cups.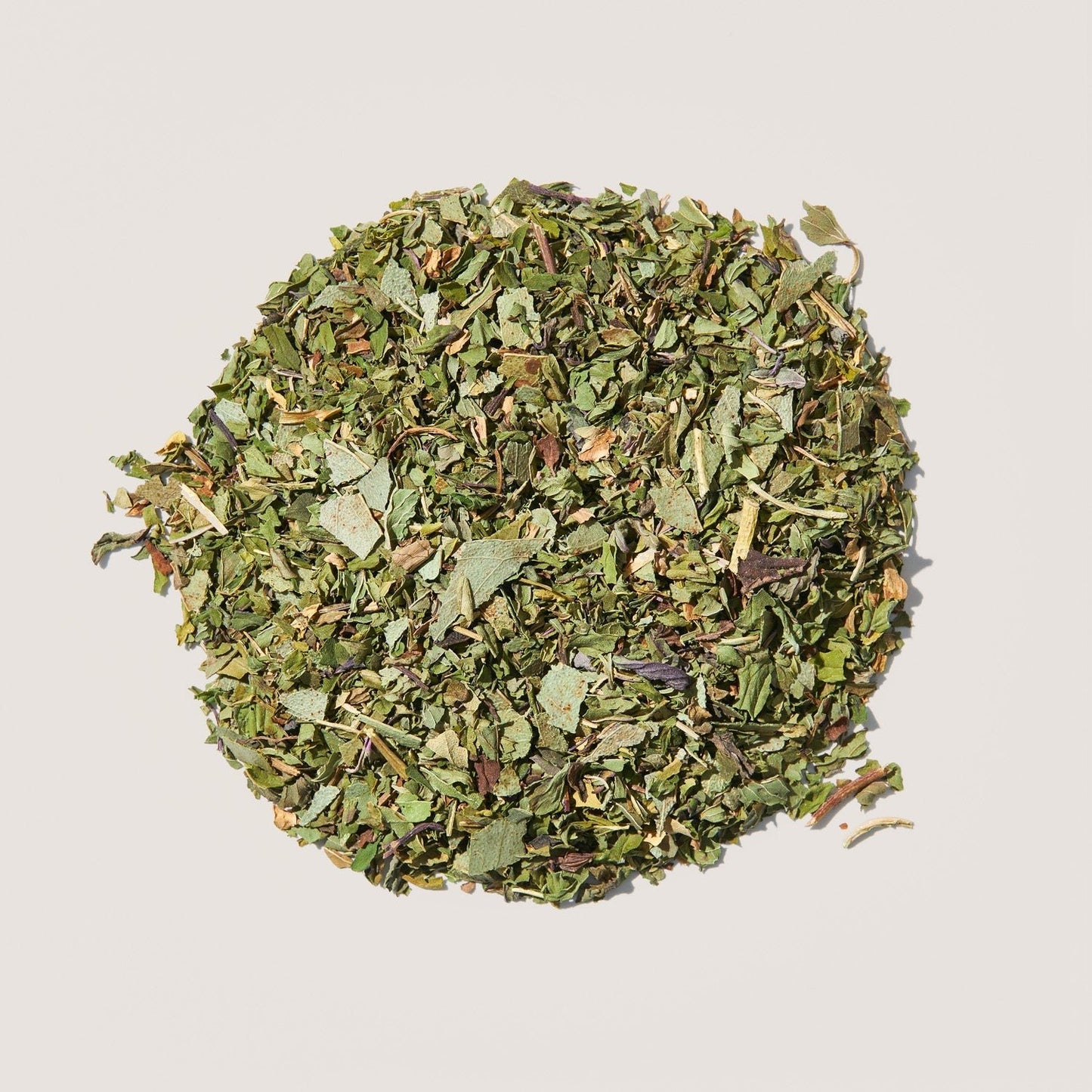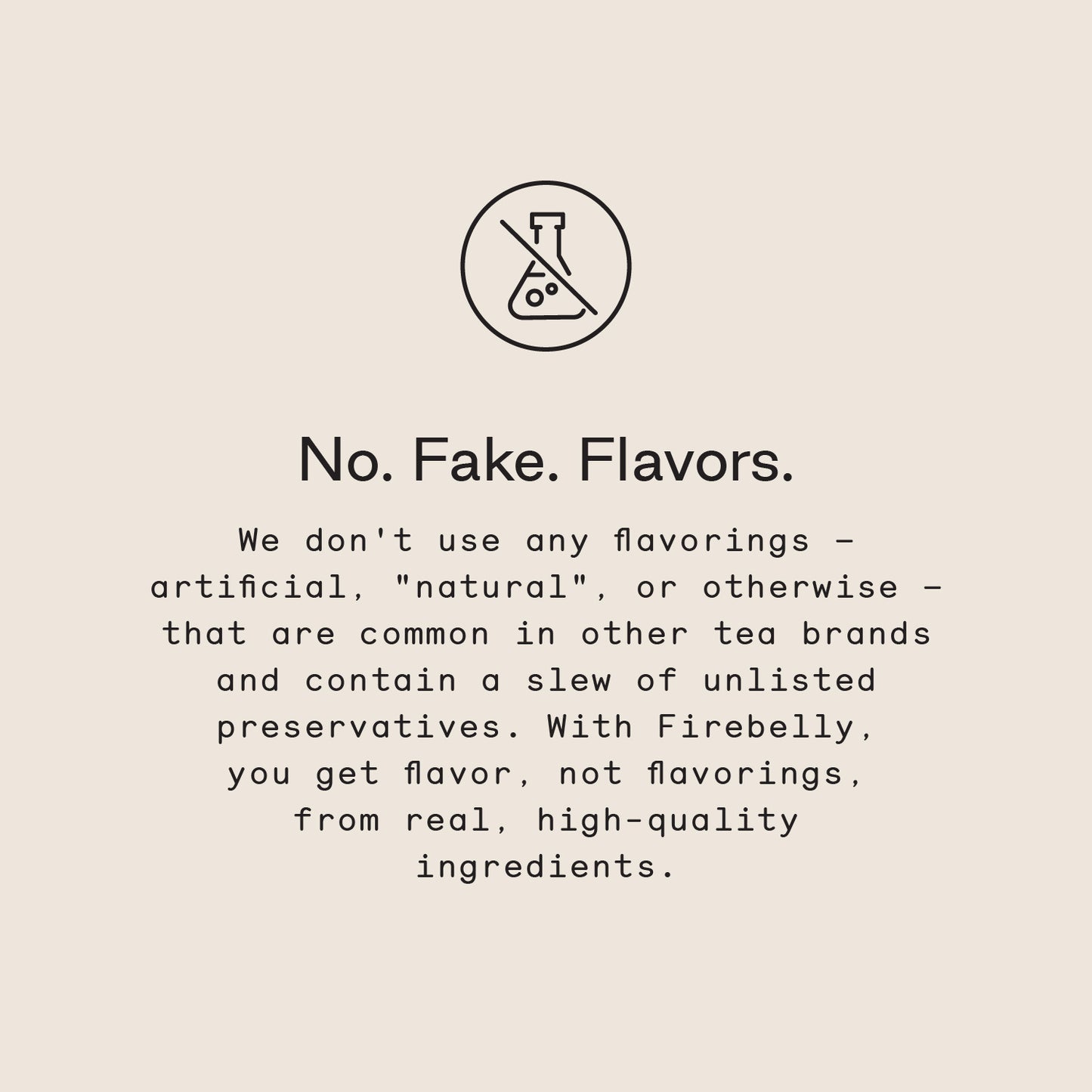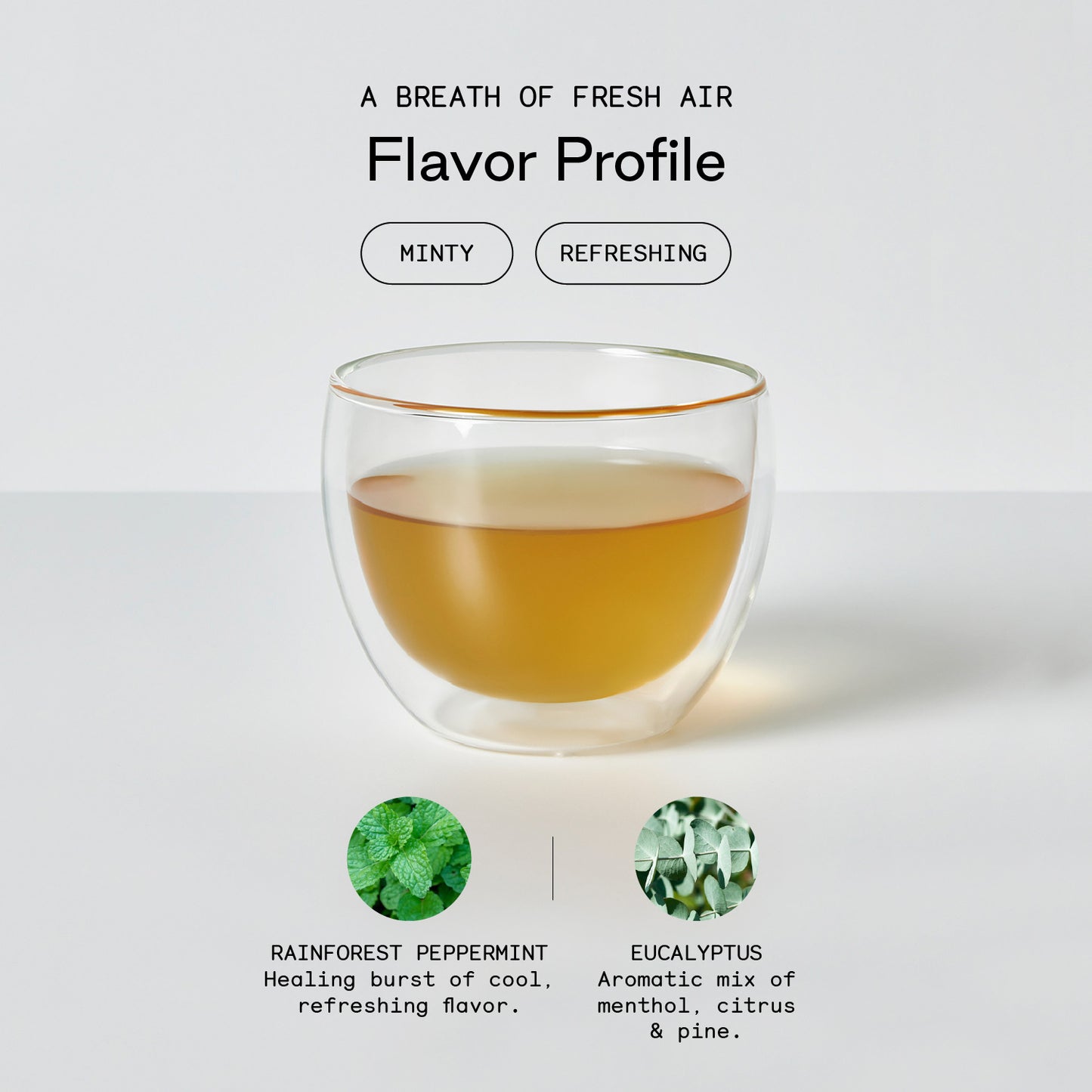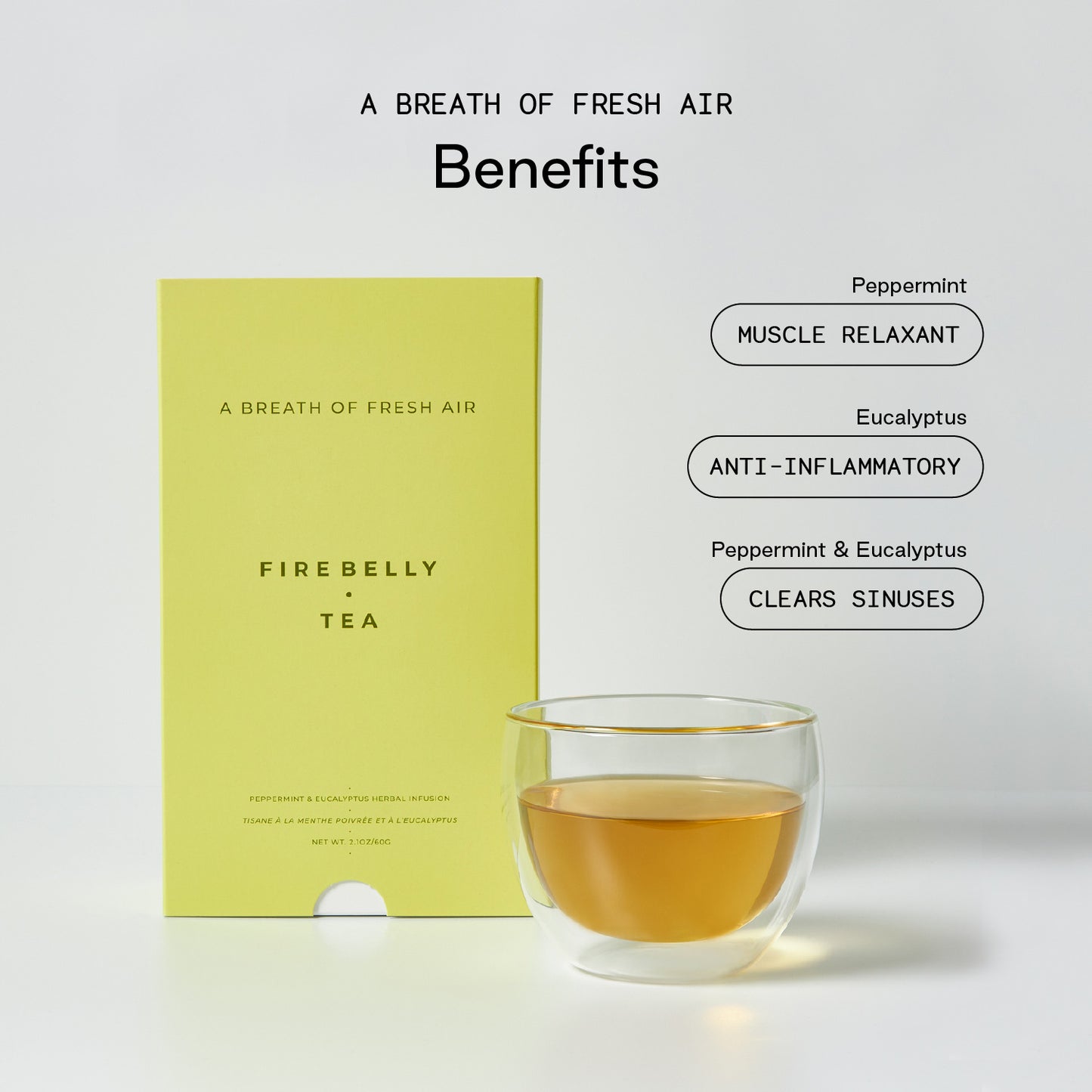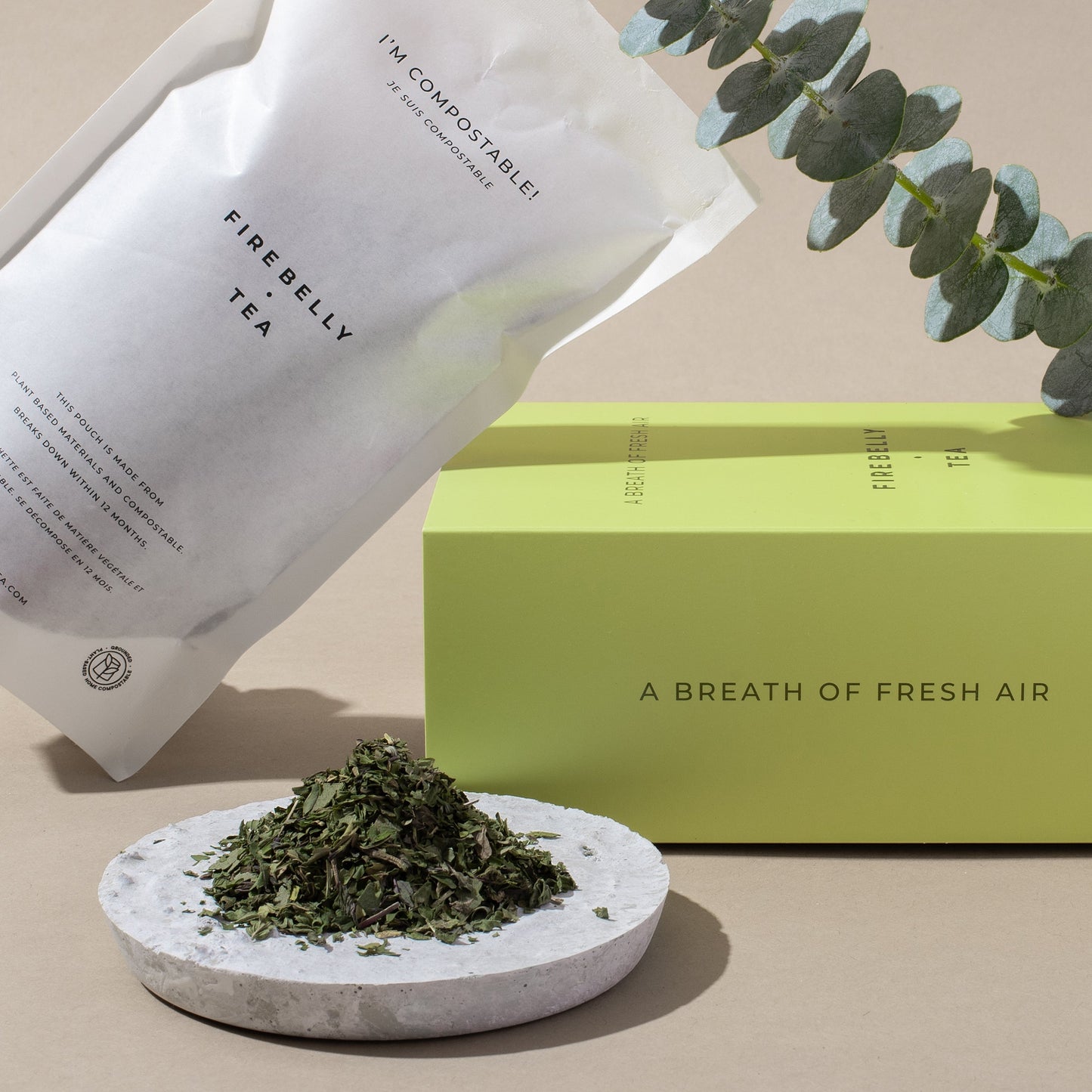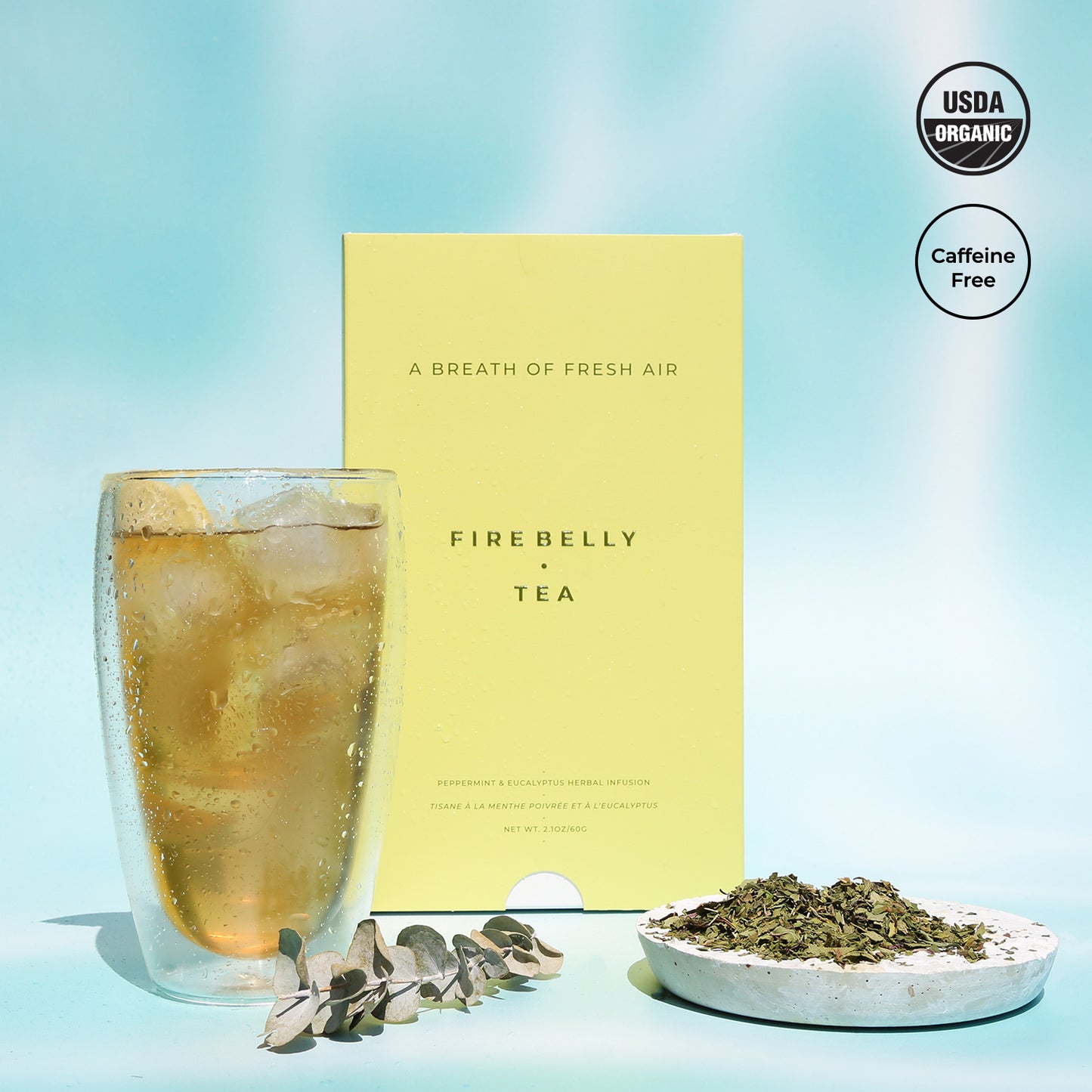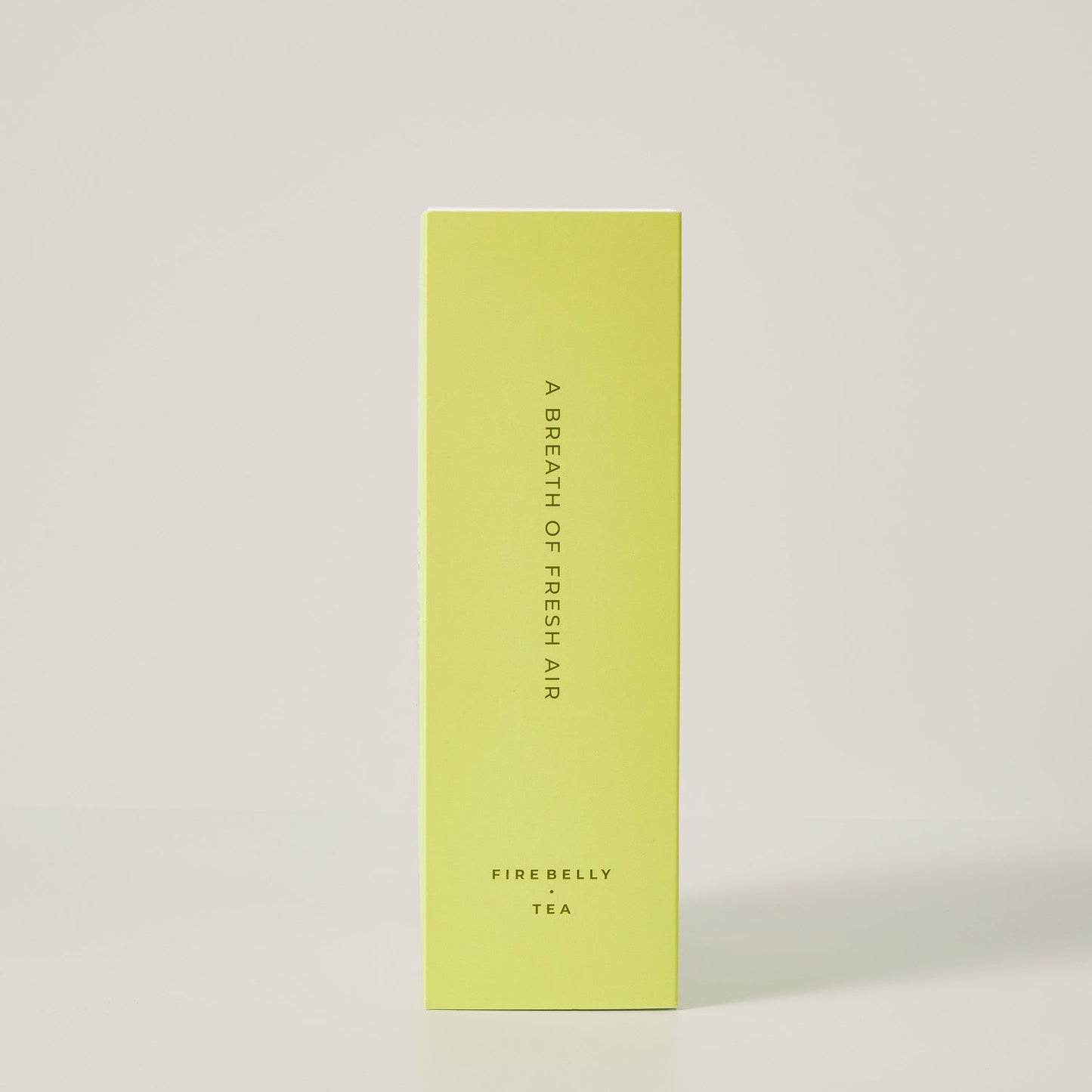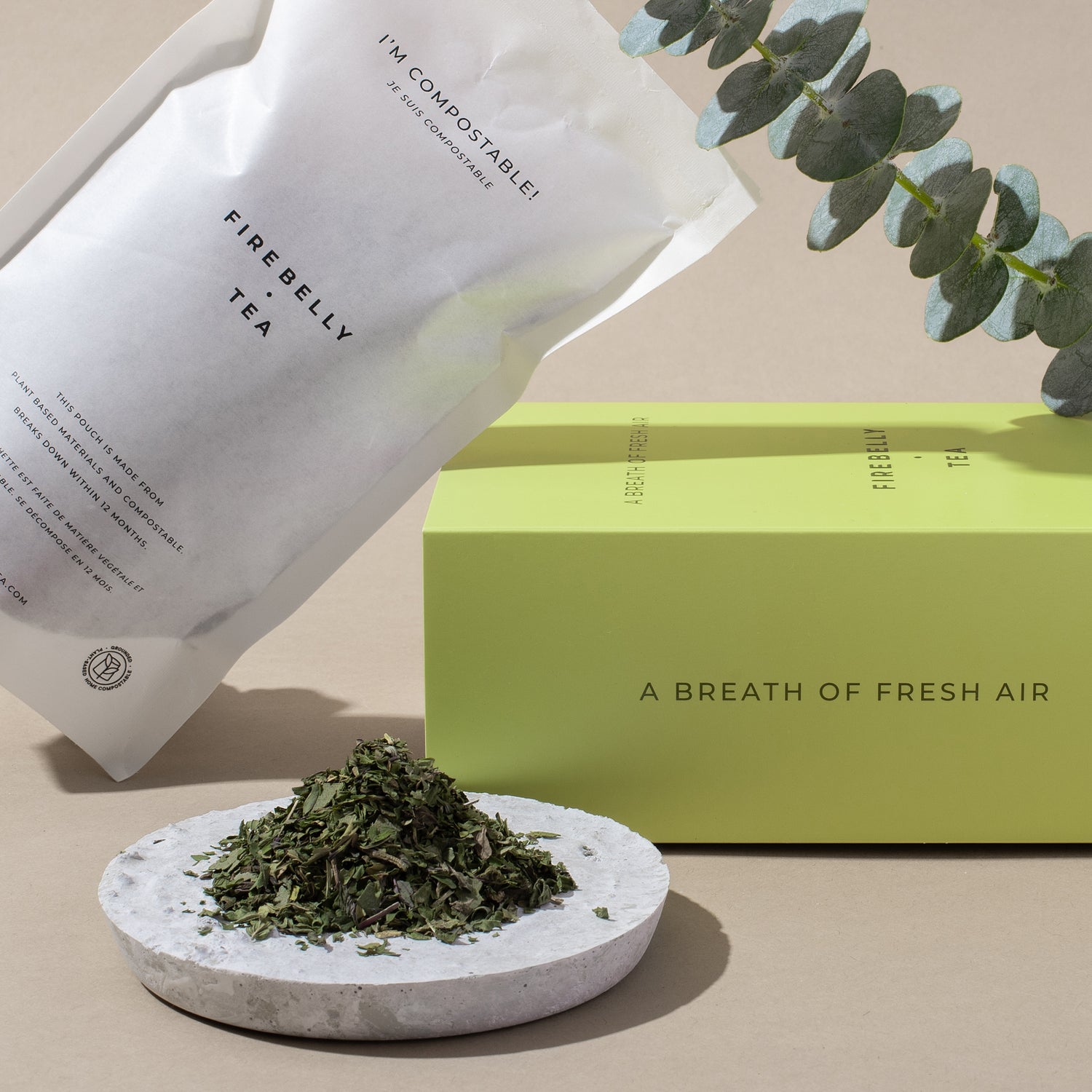 Collapsible content
The Details
For the peppermint tea lovers, A Breath of Fresh Air is about to become your new go-to. We sourced two kinds of peppermint and added eucalyptus for a well-rounded, cooling blast of flavor. It's refreshing and energizing and a great option whether you're under the weather or just need a little pick-me-up in the afternoon or evening (it's caffeine-free, so no watching the clock).
INGREDIENTS

Peppermint, Eucalyptus, Rainforest Peppermint. | 2.1oz - 60g
BENEFITS

✓ Eucalyptus is a natural anti-inflammatory agent and is a common ingredient in cold and cough products.
✓ Eucalyptus leaves are a great source of antioxidants, particularly flavonoids.
✓ Peppermint may relieve digestive symptoms, such as gas, bloating, and indigestion.
✓ As peppermint acts as a muscle relaxant, it may relieve certain types of pain. You'll need something else to deal with neighbours/partners/children…
✓ Peppermint may improve energy levels, increase your ability to focus, and reduce daytime fatigue.
How To Steep

HOT
1. Add 1 tbsp. of A Breath of Fresh Air to your Firebelly Tea Strainer.
2. Pour slightly below boiling water (90˚C/195˚F) over your leaves.
3. Steep for 5-7 minutes.
Note: At 5 minutes, the sweet peppermint will come out more; at 7 minutes, you'll get the menthol blast from the eucalyptus.
4. Remove your strainer and enjoy the perfect cup.

ICED
1. Follow all of the HOT steps but use 2 tbsp. of A Breath of Fresh Air.
2. Pour over ice.
30-day Money-Back Guarantee

Feel great about your purchase knowing it's risk-free. If you have any questions or concerns when you receive your order, just contact us within 30 days.
Certified Organic
Caffeine Free
Real Ingredients
Great For Digestion
Compostable Pouch