Some Nice Berries
Caffeine-free herbal tea with real fruit pieces.
Freeze-dried vs candied fruit many brands use.
Crafted with 100% pure ingredients. No added sugar, flavorings, preservatives, or anything else.
Try it iced for a refreshing treat.
Makes 25-30 cups.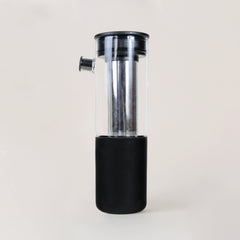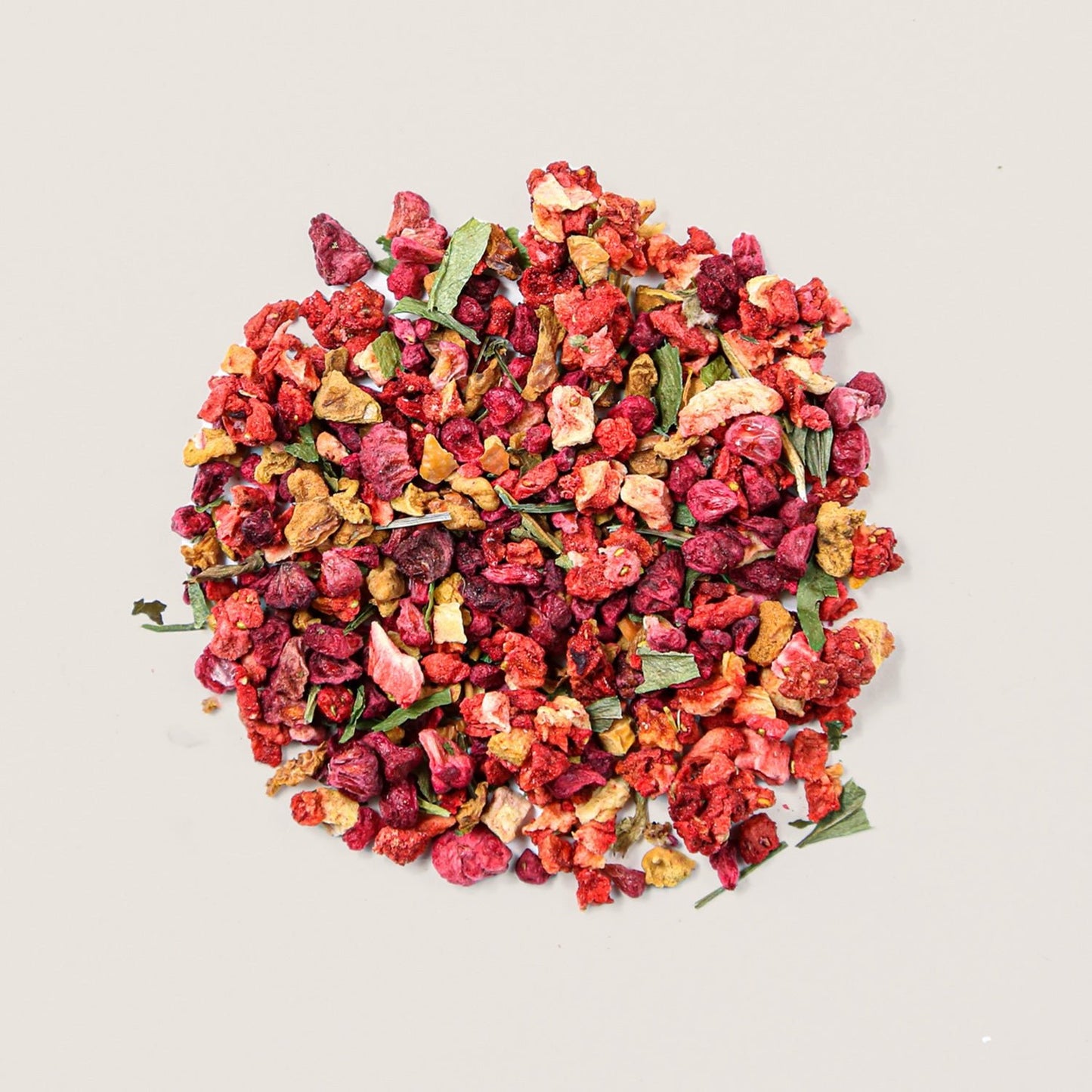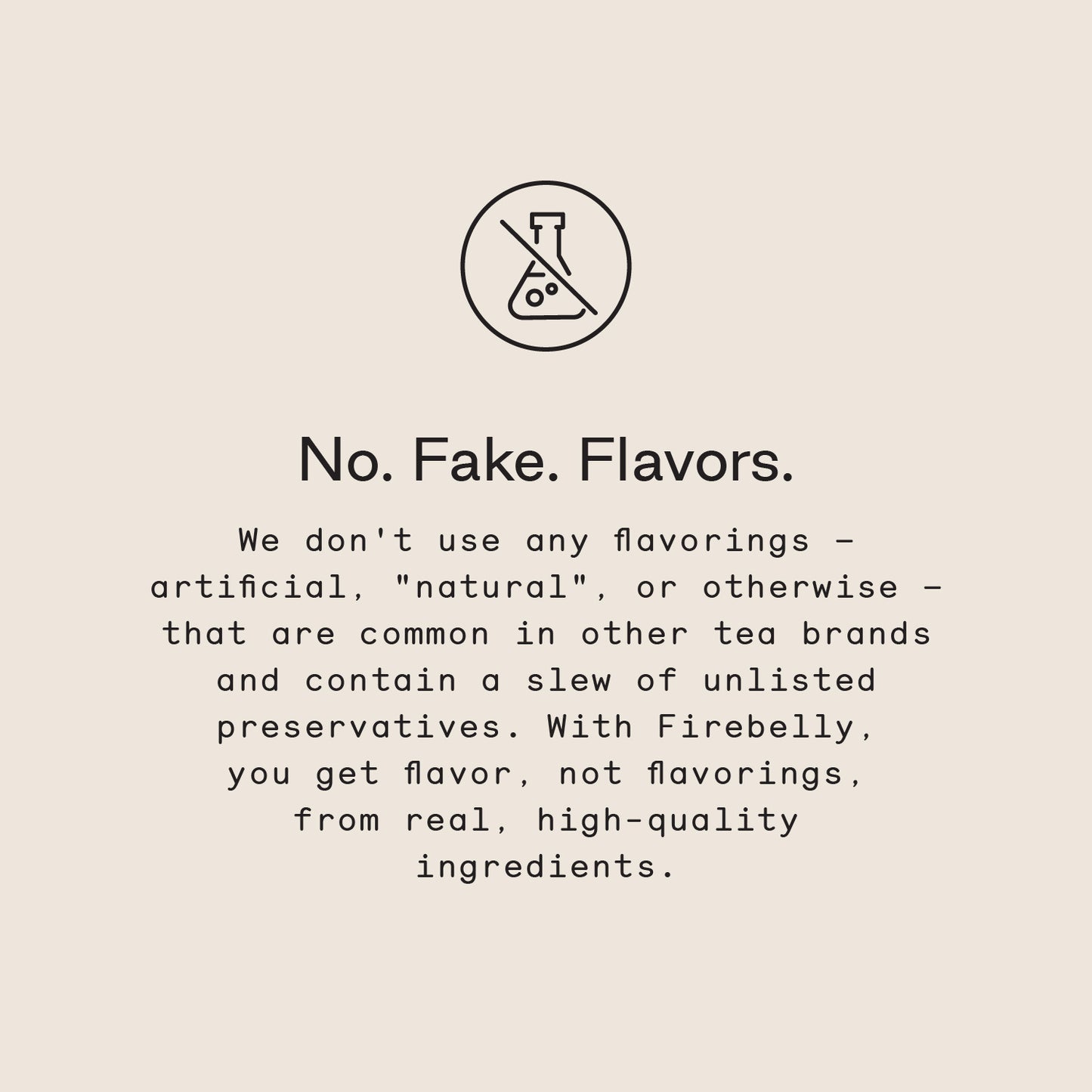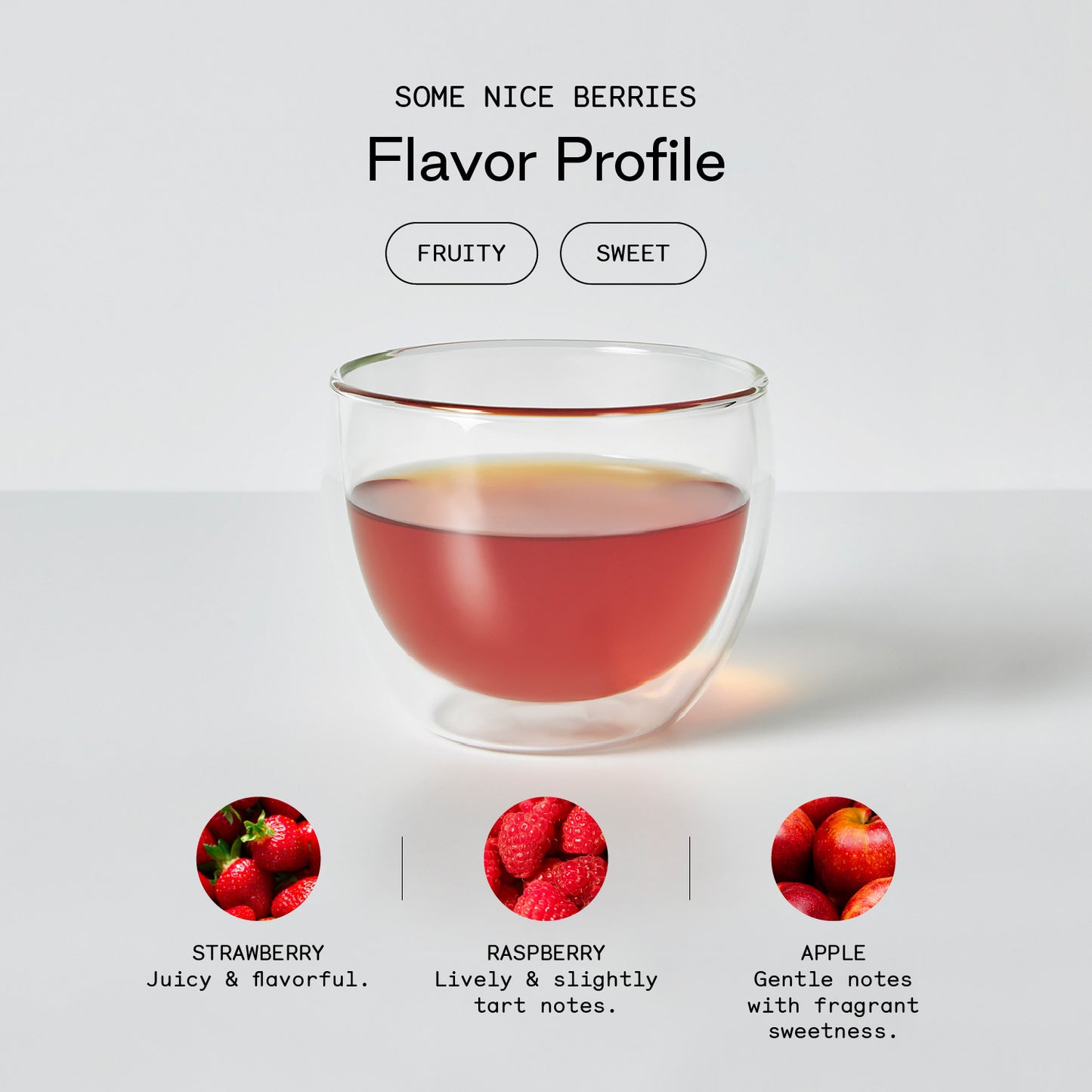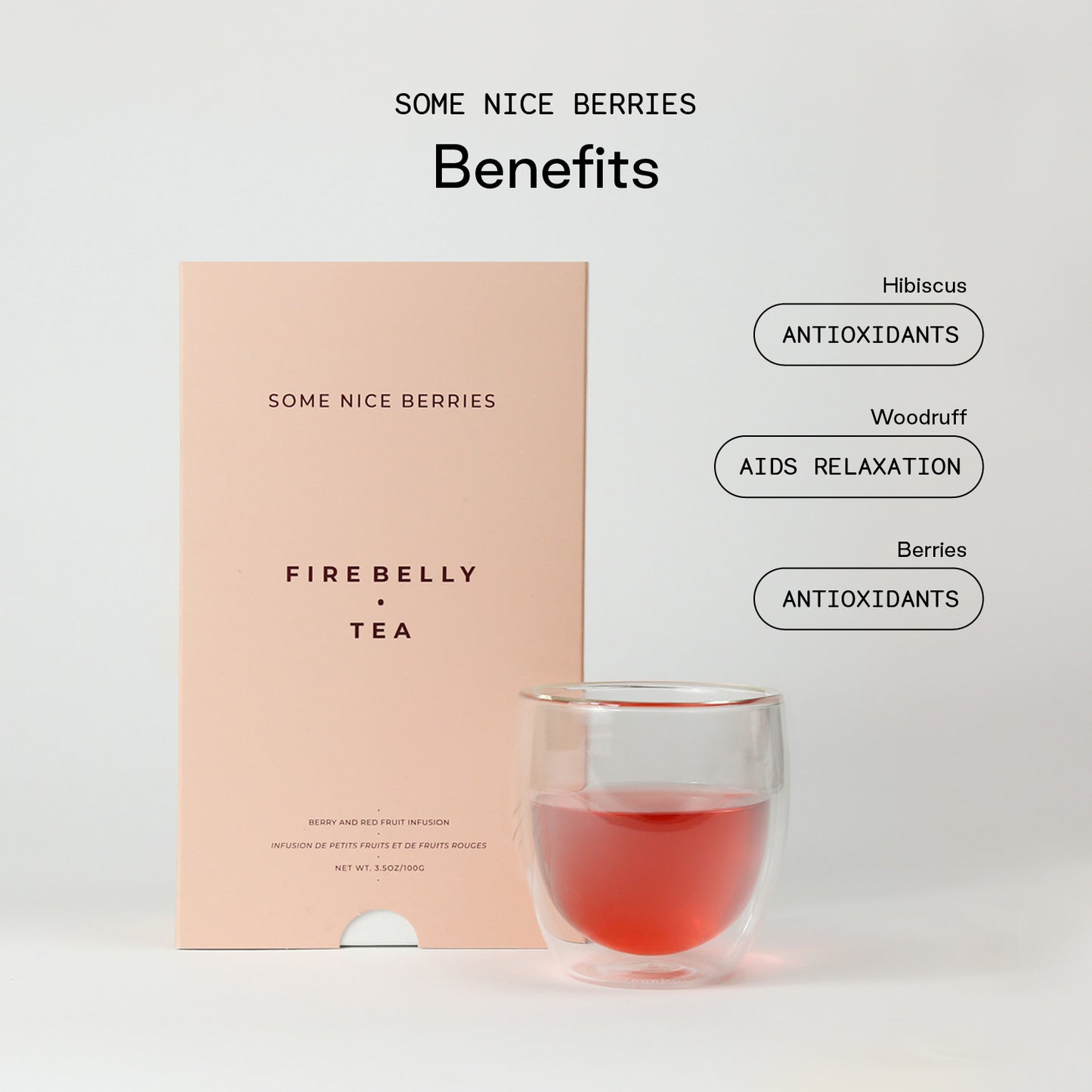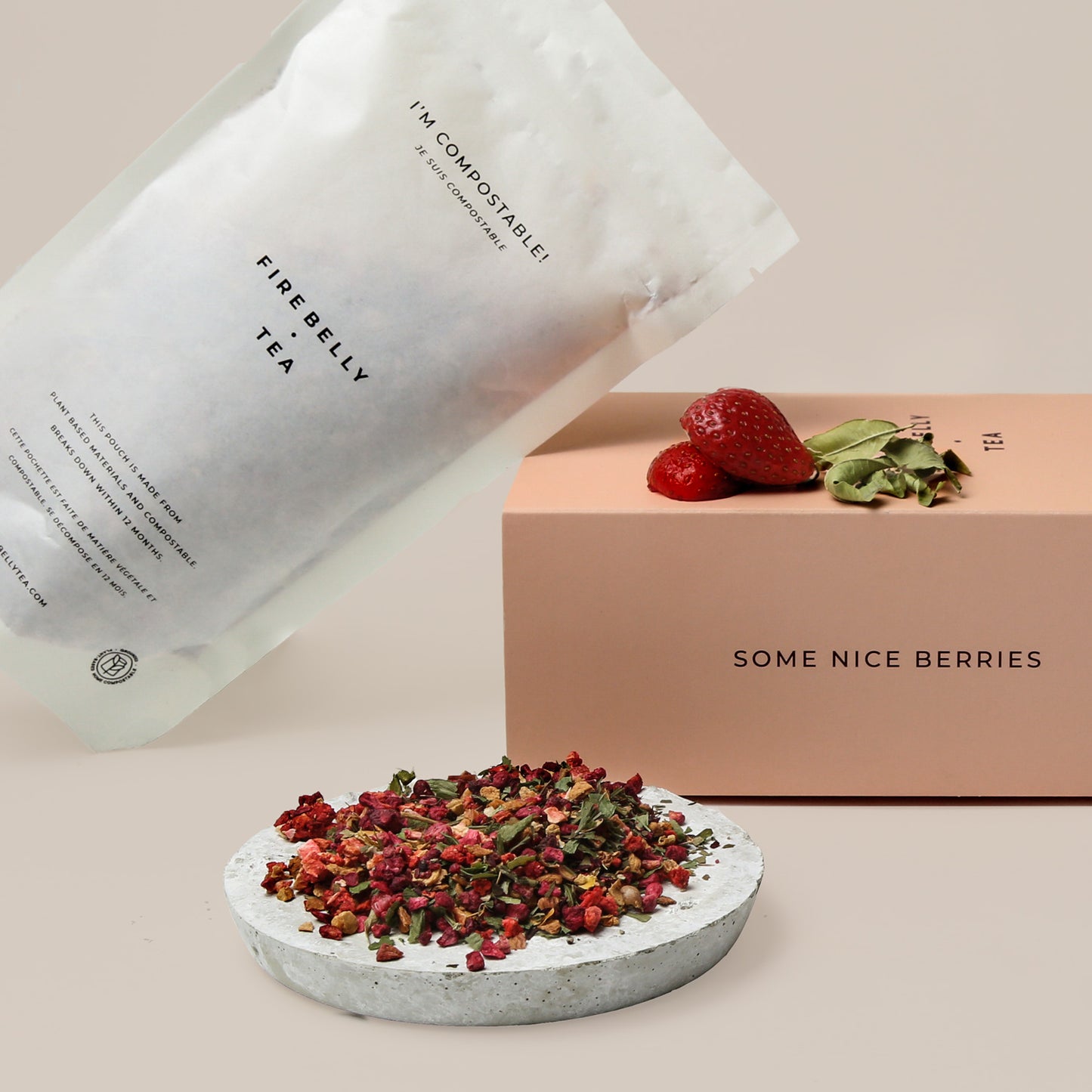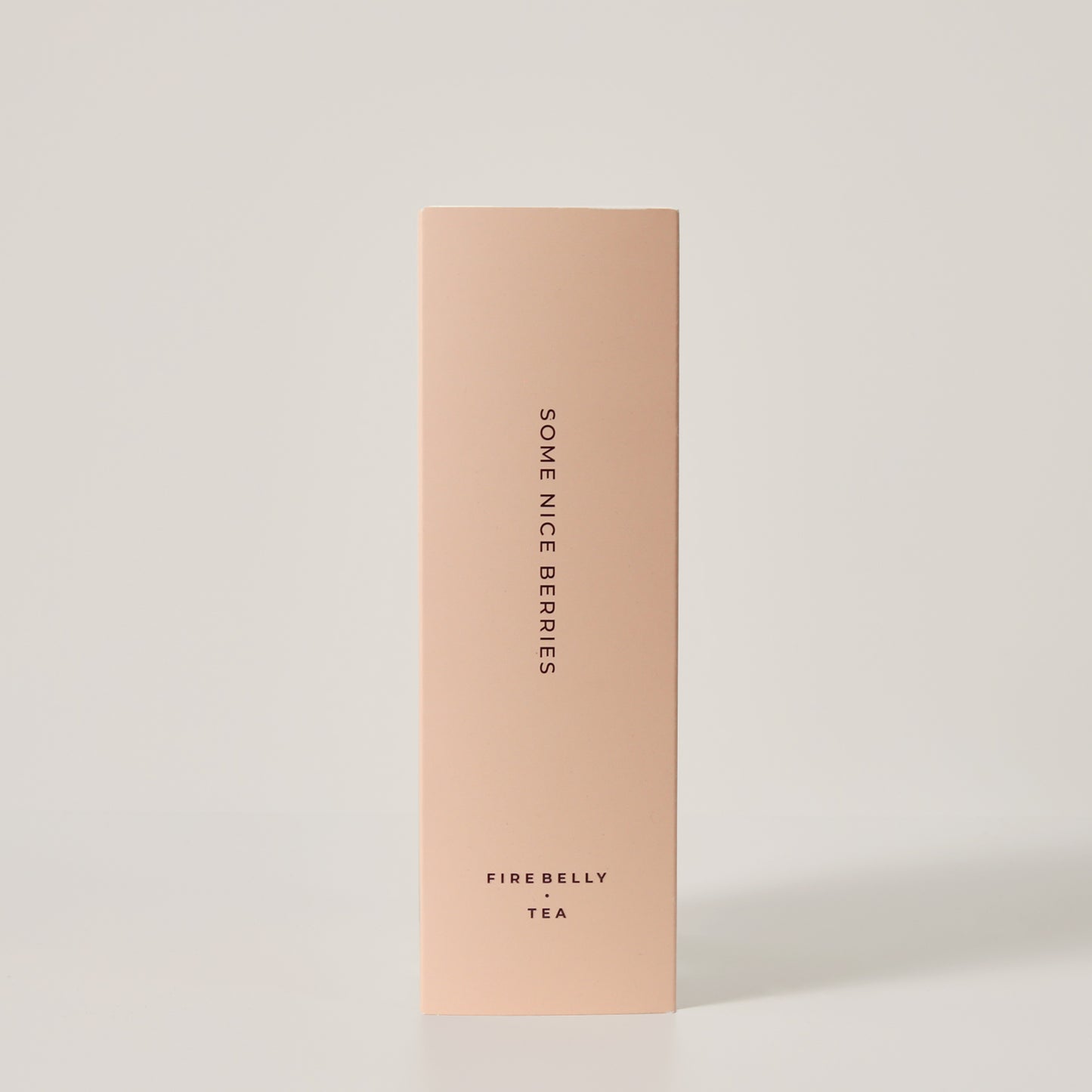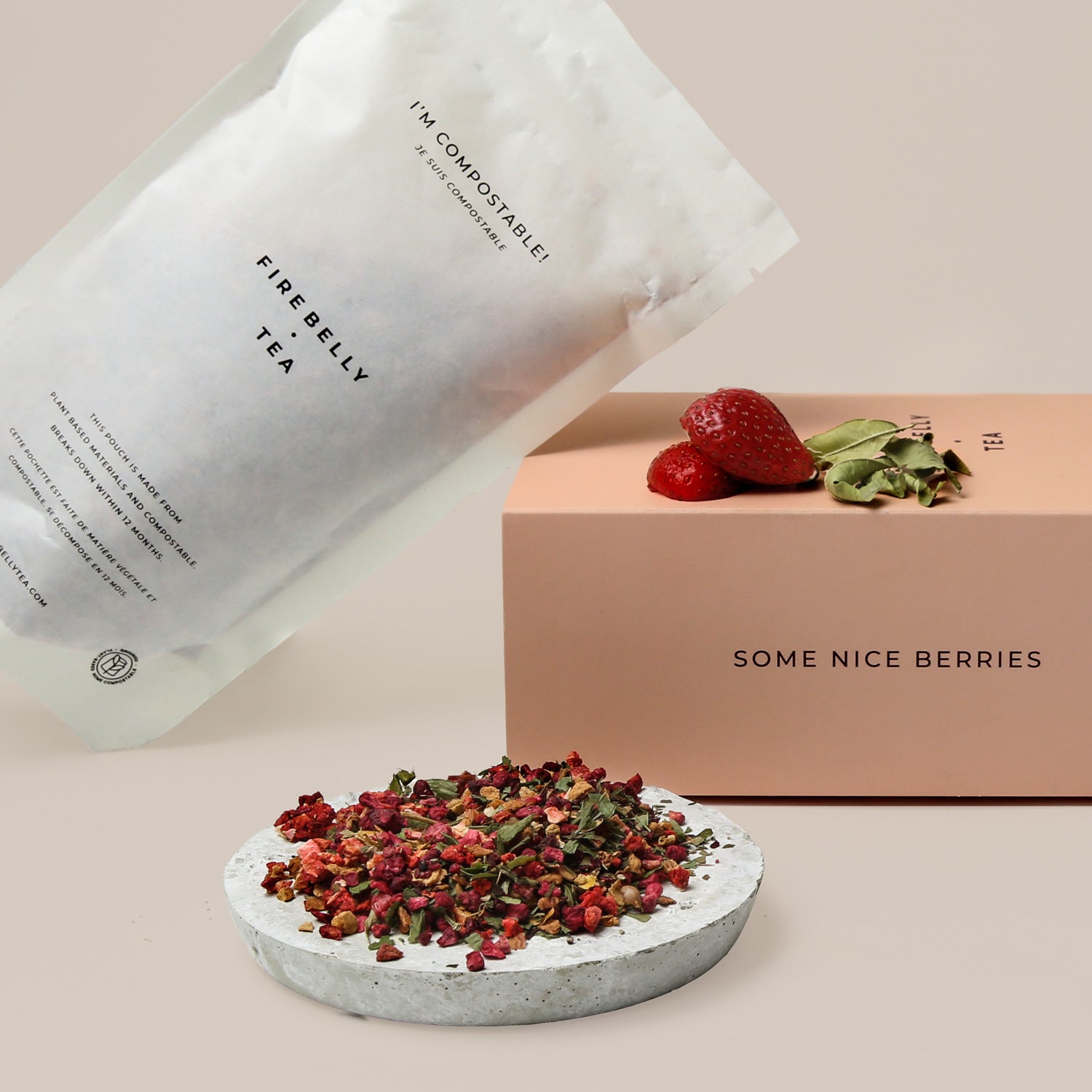 Collapsible content
The Details
Every sip of this refreshing tea is infused with a fruitiness sweeter than the summer sun. All your favorite berries made it to the party, plus tart apple to balance the whole thing out. This one's a must-try iced.
INGREDIENTS

Organic Apple Pieces, Organic Hibiscus, Organic Strawberry Pieces, Organic Raspberry, Organic Sweet Blackberry Leaves, Organic Woodruff. | 3.5 oz - 100g
BENEFITS

✓ There is no sugar or calories in our iced tea. All flavor and fun without the guilt.
✓ Hibiscus is high in antioxidants. It also helps fight inflammation.
✓ Woodruff aids relaxation and helps reduce restlessness.
How To Steep

HOT
1. Add 1 tbsp. of Some Nice Berries to your Firebelly Tea Strainer.
2. Pour slightly below boiling water (90˚C/195˚F) over your leaves.
3. Steep for 5-7 minutes.
Note: The longer you steep, the more fruity it gets.
4. Remove your strainer and enjoy the perfect cup.

ICED
1. Follow all of the HOT steps but use 2 tbsp. instead.
2. Pour over ice.
30-day Money-Back Guarantee

Feel great about your purchase knowing it's risk-free. If you have any questions or concerns when you receive your order, just contact us within 30 days.
Certified Organic
Caffeine Free
Real Fruit Pieces
Great Iced
Compostable Pouch