A Good Root
Caffeine-free herbal tea with real ginger.
Aids digestion and brain function and reduces inflammation.
Crafted with 100% pure ingredients. No added sugar, flavorings, preservatives, or anything else.
Rich, subtly spicy flavor is warming and comforting.
Makes 30-35 cups.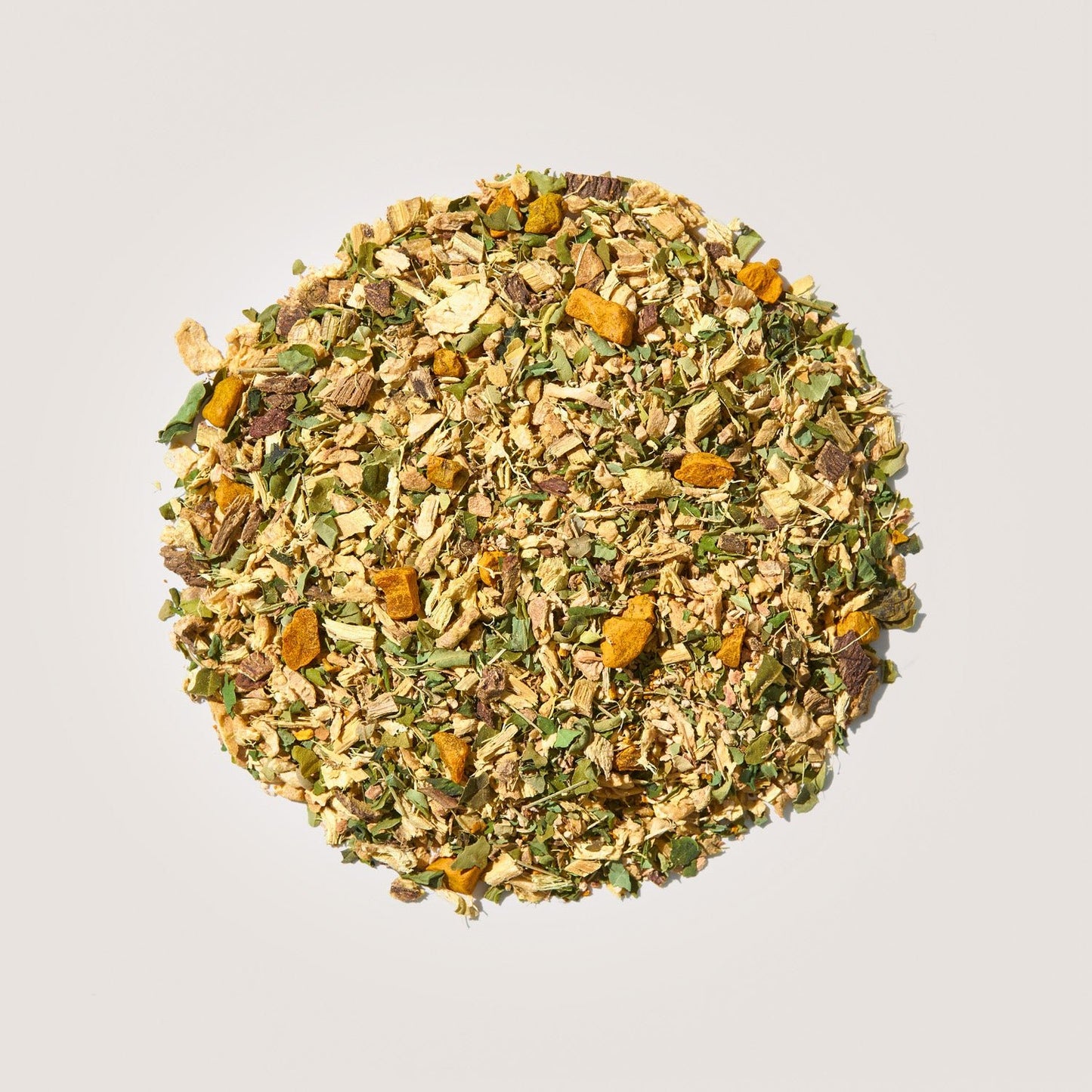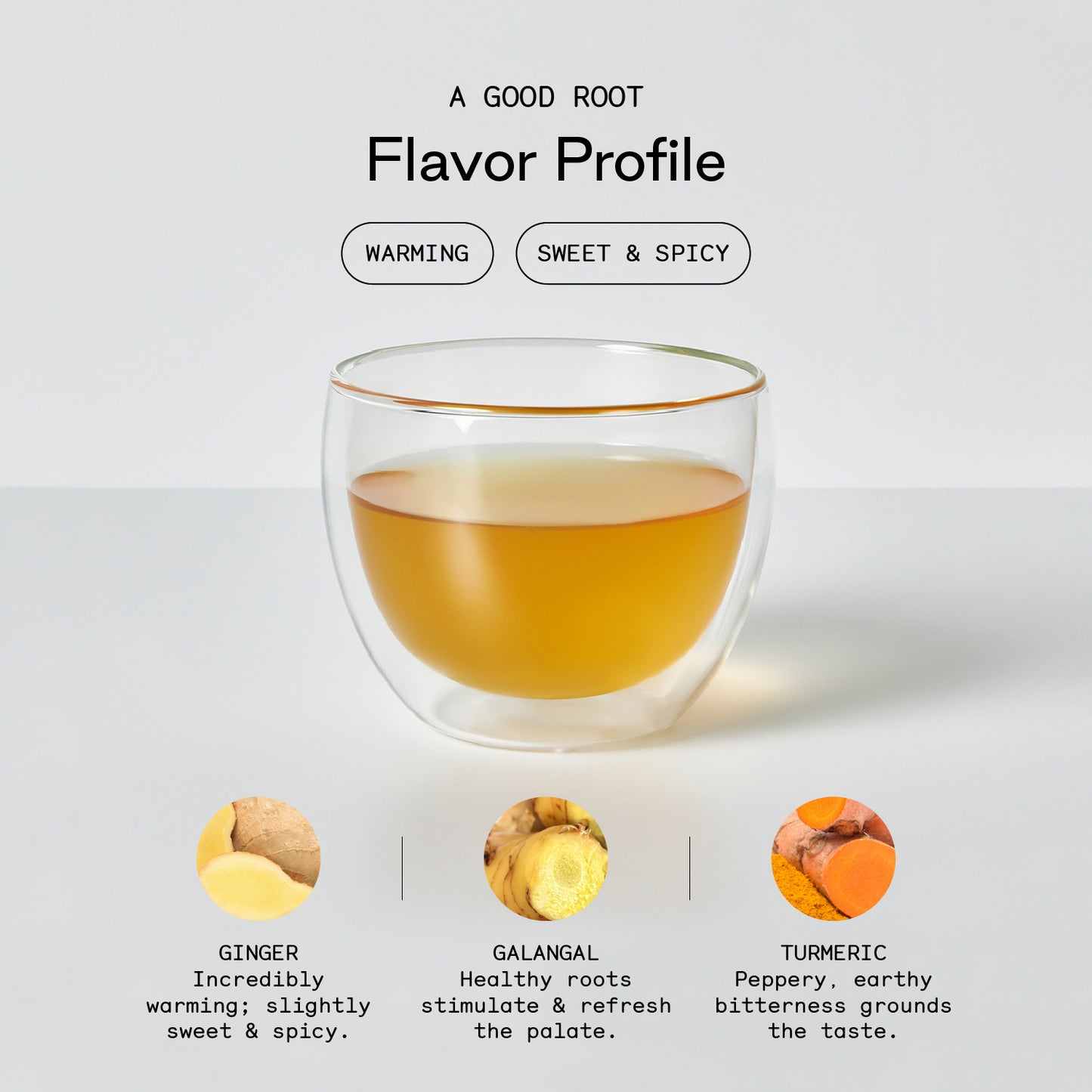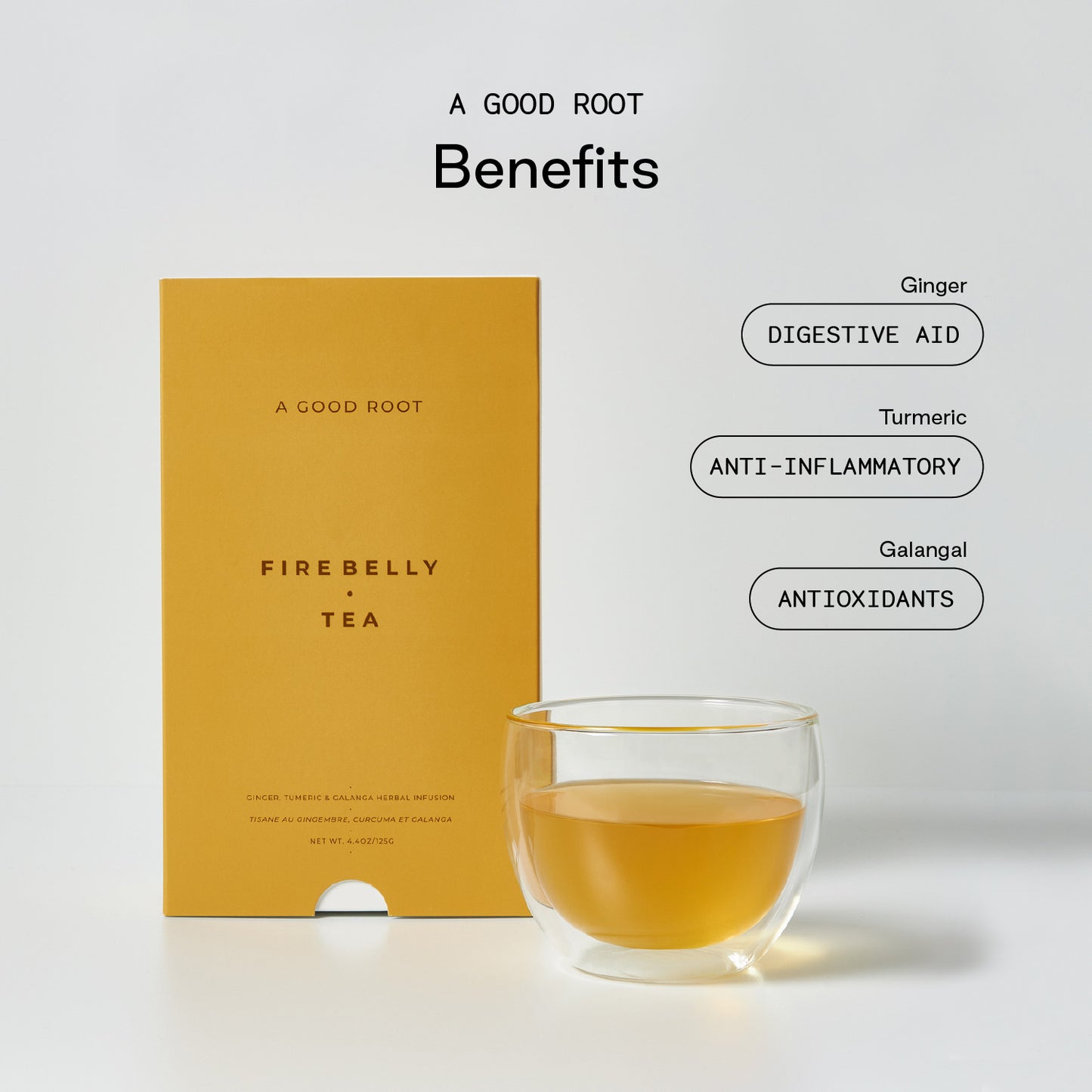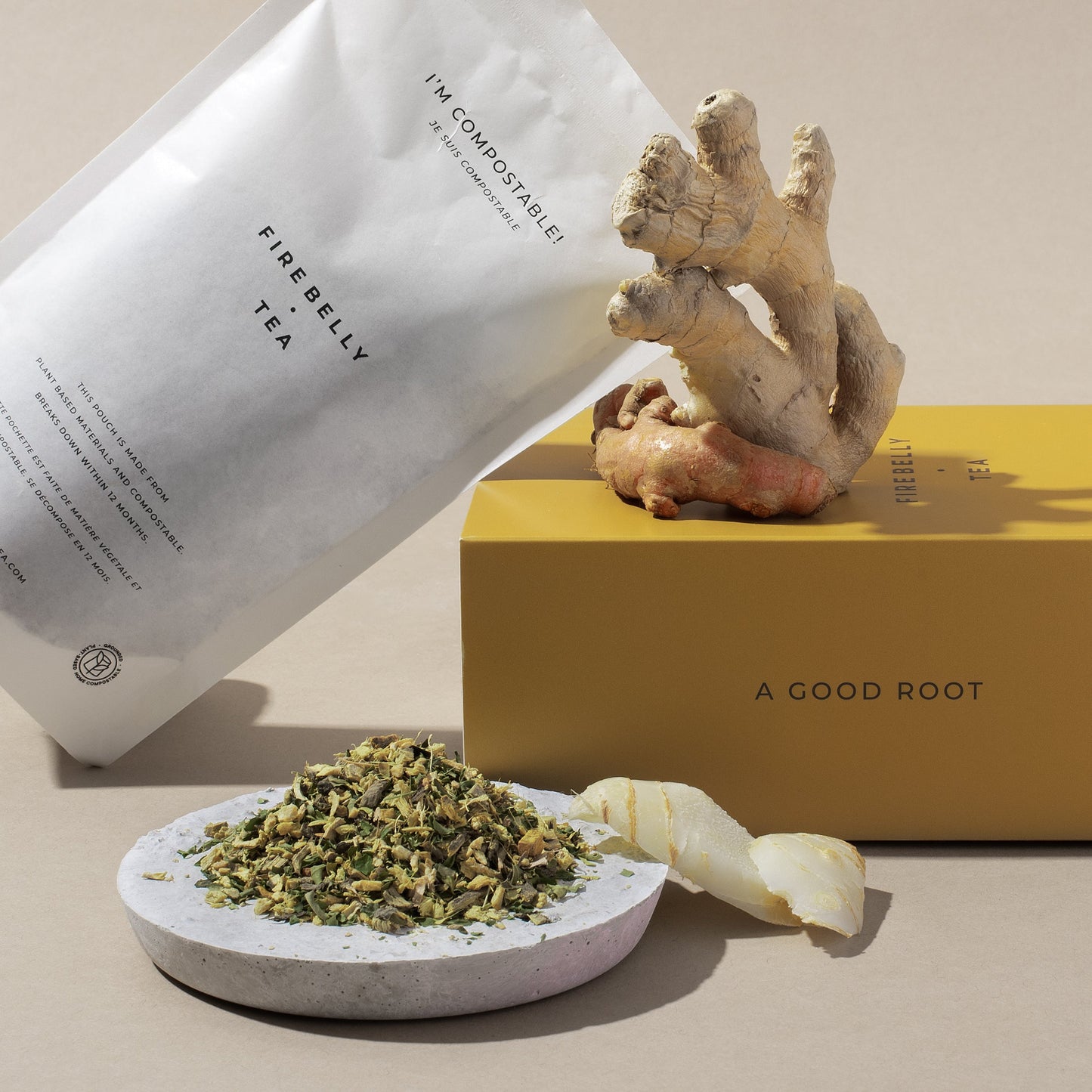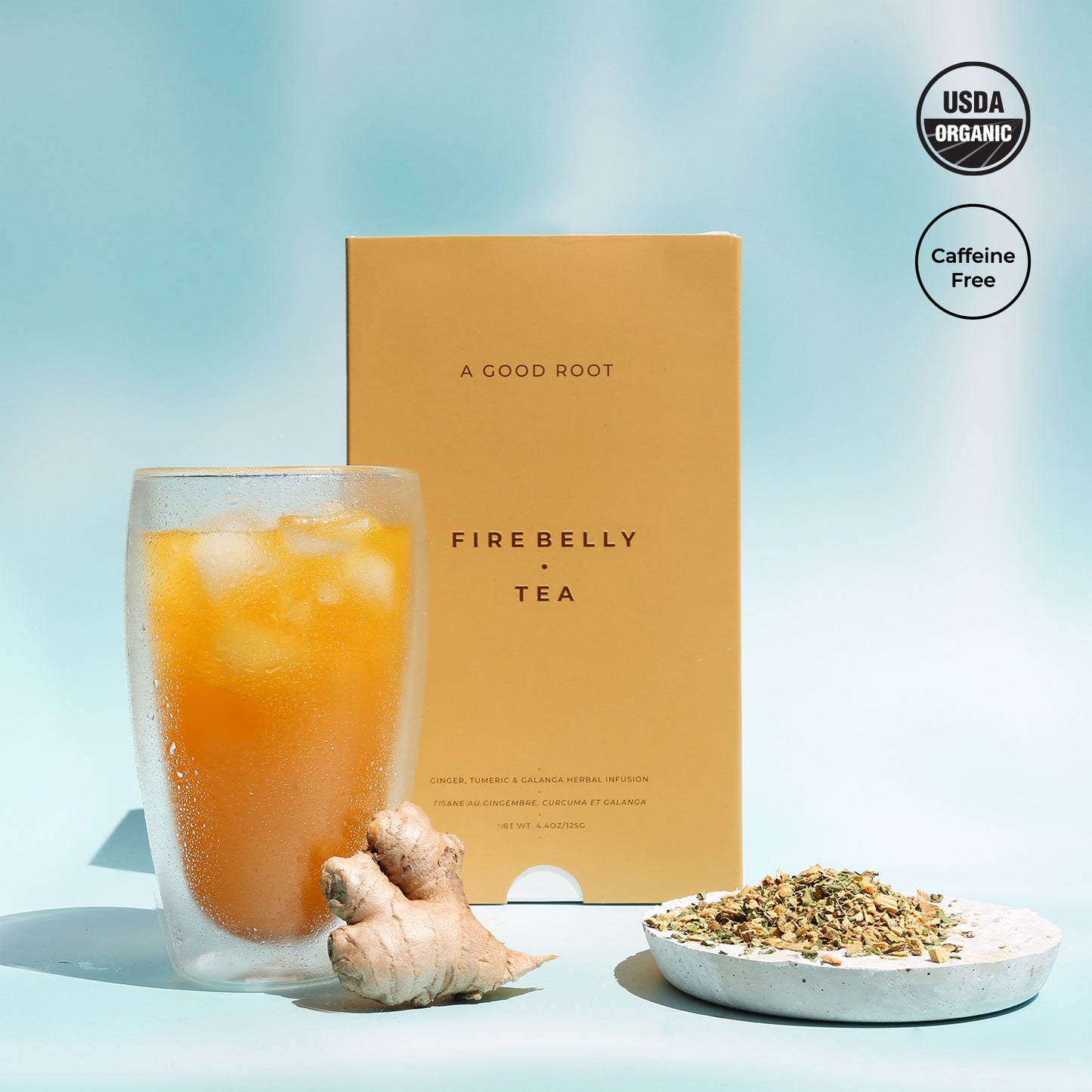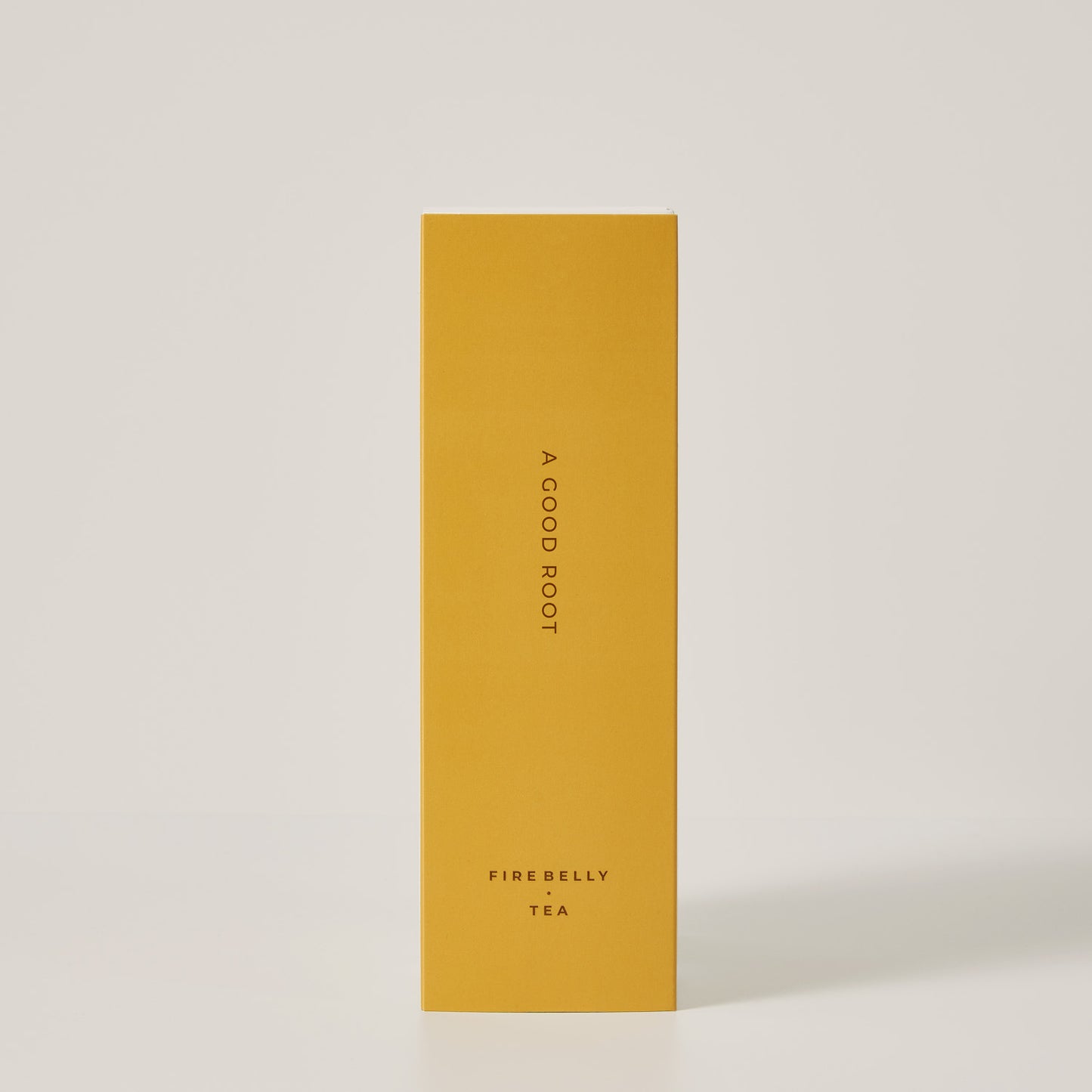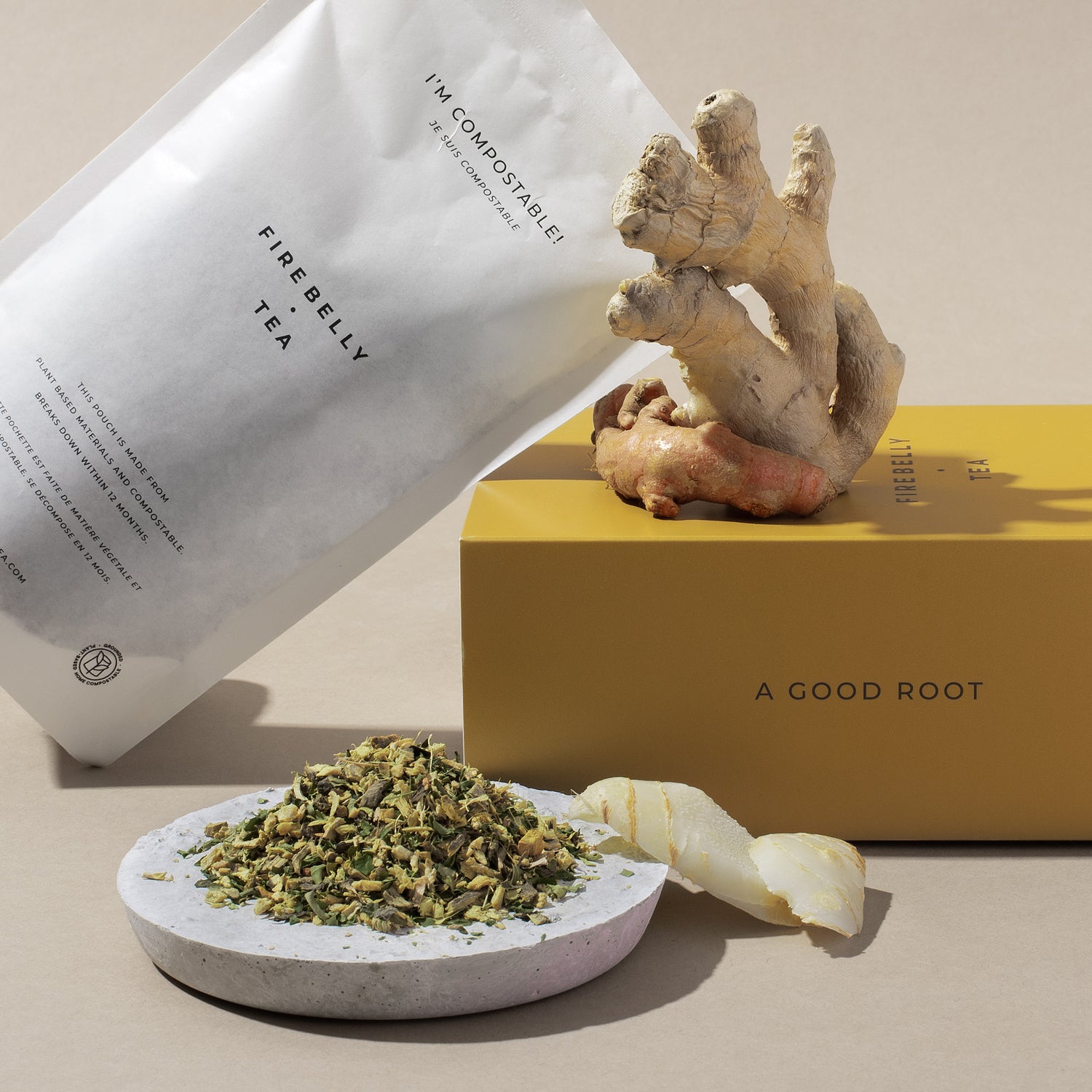 Collapsible content
The Details
Nature's powerhouse roots perfectly combined in one delicious tea. Spicy ginger is grounded with turmeric and galangal and sweetened with just the right amount of licorice root. A Good Root is a settling blend perfect for sensitive stomachs, after big meals, or anytime you need a little comfort in a cup.
INGREDIENTS

Ginger, Liquorice Root, Galangal, Moringa, Turmeric. | 4.4oz - 125g
BENEFITS

✓ Ginger helps relieve the tummy and improve brain function. (We never turn down a 2-for-1 deal.)
✓ Turmeric is a natural anti-inflammatory.
✓ Galangal root is rich in antioxidants.
How To Steep

HOT
1. Add 1 tbsp. of A Good Root to your Firebelly Tea Strainer.
2. Pour slightly below boiling water (90˚C/195˚F) over your leaves.
3. Steep for 5-7 minutes.
Note: The longer you steep, the sweeter and spicier the steep gets.
4. Remove your strainer and enjoy the perfect cup.

ICED
1. Follow all of the HOT steps but use 2 tbsp. of A Good Root.
2. Pour over ice.
30-day Money-Back Guarantee

Feel great about your purchase knowing it's risk-free. If you have any questions or concerns when you receive your order, just contact us within 30 days.
Certified Organic
Caffeine Free
Real Ingredients
Great For Digestion
Compostable Pouch