Mint Tea Mojito With A Twist
Mint Tea Mojito With A Twist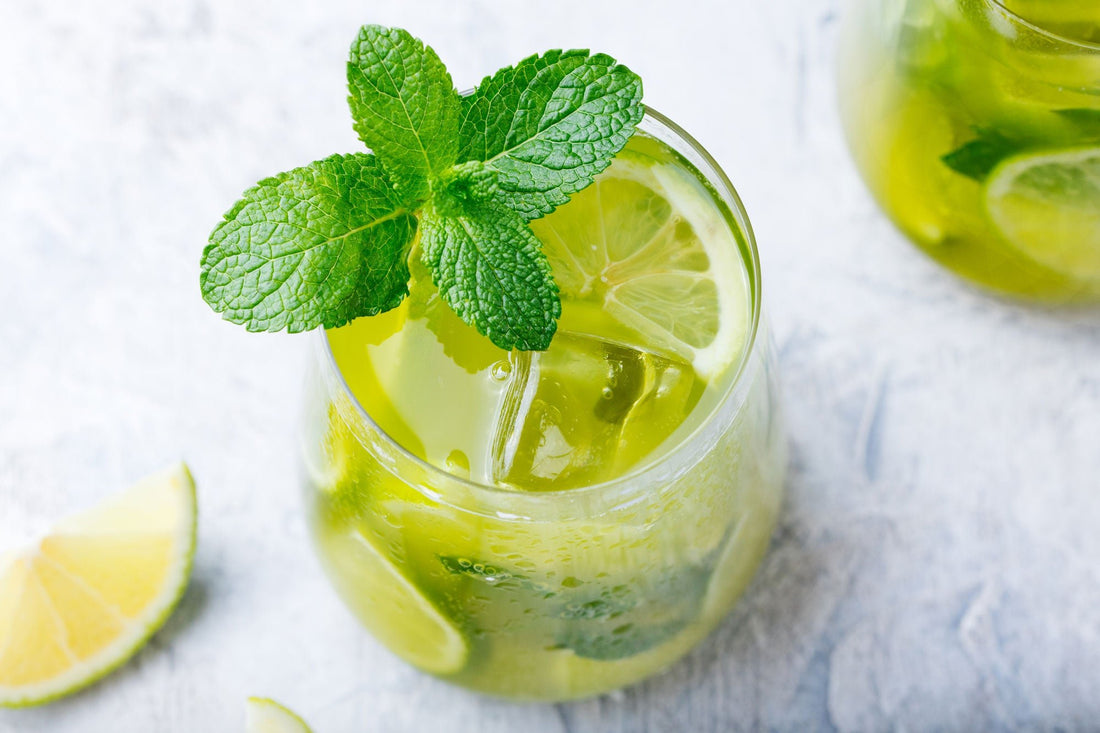 Sweet sweet summer! It's finally here and we have the recipes you need to keep you hydrated all season long. Mojitos are a traditional Cuban highball cocktail that often consists of five ingredients: white rum, sugar, lime juice, soda water, and mint. Its combination of sweetness, citrus, and herbaceous mint flavors is intended to complement the rum, and has made the mojito a popular summer drink. 
Our unique twist to a Cuban classic, our Mint Tea Mojito features A Breath of Fresh Air, our Firebelly Herbal Tea blend with Organic Peppermint & Eucalyptus.
Eucalyptus paired with peppermint to give an extra blast of cool, every bit as refreshing as it is soothing, without caffeine!
As a bonus, A Breath of Fresh Air has eucalyptus a natural anti-inflammatory agent which is a great source of antioxidants, particularly flavonoids.
It also has Peppermint, which may relieve digestive symptoms, such as gas, bloating and indigestion. As peppermint acts as a muscle relaxant, it may relieve certain types of pains. You'll need something else to deal with neighbours / partners / children…
Peppermint may improve energy levels, your ability to focus and reduce daytime fatigue
Here's how to make a whole pitcher for you and your patio company…. Or just you.
INGREDIENTS
2/3 cup sugar or sugar substitute

2/3 cup water

2 tbsp A Breath of Fresh Air 

2 whole limes (juiced)

6 cups of club soda or sparkling water

6-8 sprigs of mint leaves

ice cubes

⅔ cups of White Rum if you're feeling happy
INSTRUCTIONS
1. On medium heat, mix the sugar, water, and A Breath of Fresh Air together until all of the sugar has dissolved to become a syrup.
2. Strain out all of the mint tea.  Mix the simple syrup with the lime juice.
3. In a pitcher, mix together the simple syrup + lime juice and the club soda.
4. Add in ice cubes and the mint sprigs.
5. Pour into glasses and enjoy!
Make sure to share your creation with us @firebellytea