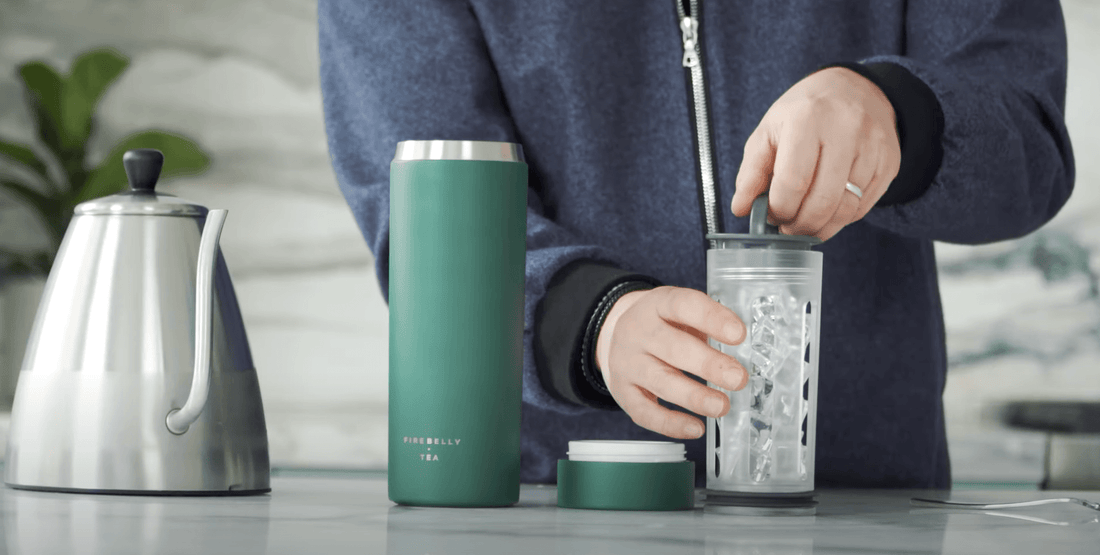 How to Make the Perfect Iced Tea
1. Double the concentration by adding twice as many tea leaves.
2. If you're using a Firebelly travel mug, fill the water to the lower fill line. Fill the chamber with ice. Steep with the chamber up. When ready, push the chamber down and enjoy.
3. Alternatively steep the tea in a small pot or cup with an infuser. Pour over ice when ready.